American Edtech Unicorns Have Surged in 2020. What Do They Tell Us About the Sector?
July 23, 2020
What's in a unicorn? When Cowboy Ventures founder Aileen Lee coined the term in 2013, the world had only 39 startups valued at $1 billion or more. Today, CB Insights counts 465. Back in 2018, Quartz's Alison Griswold described them as a "sizable herd." Though the status may be diluted, startups that grow a horn certainly capture our imaginations. And as the folks at Embroker write, "we can still look at the herd as a whole to pick out patterns." So: what patterns can we glean from American edtech unicorns?
The answer would be incomplete without a qualification regarding the pandemic.
EdSurge's Rebecca Koenig said it best: "For the edtech industry, the pandemic poses a paradox." On the one hand, schools, families, and organizations need digital learning tools and resources now more than ever. On the other hand, unemployment is ramping up and budgets are getting slashed.
When the pandemic broke out, many (including us) speculated about how it would affect the edtech industry. It's too early to come to solid conclusions. But in recent weeks, signs of strong vitality have emerged. Q2, which sees the end of the school year, is normally quiet in the sector. But between April and July, the sector ushered in two new unicorns: Quizlet and the Canadian startup ApplyBoard. The previous quarter brought forth two more: Course Hero and Udemy. U.S. edtech set a 2020 venture round record in the month of July—twice. We're taking the opportunity to look at American edtech unicorns to see what they say about the sector at large.
Edtech's newest unicorn, ApplyBoard, lands $1.4B valuation with fresh funding https://t.co/52zvKdY5qk

— Jeremy Foxx (@jeremydfoxx) July 20, 2020
Who Are the American Edtech Unicorns?
The first step is checking which startups have horns of bone and which of painted wood. Some sources erroneously attribute unicorn status to edtech startups like ExecOnline and Voxy. It's not that they aren't close, but they're not there yet. See analysis done by AskWonder (and reference CB Insights) for more.
Then, many startups have feet in different industries. For example, Roblox has a valuation of $4 billion. The company provides an online gaming platform complete with game-authoring capabilities. Many use it for educational purposes. But others don't.
We recognize unicorn status in the following eight American edtech startups (listed in alphabetical order):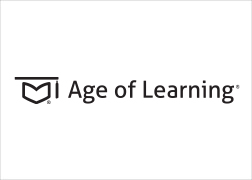 Age of Learning (valued at $1 billion in 2016)

Course Hero ($1.1 billion valuation in 2020)

Coursera ($1 billion in 2019, increased to $2.5 billion with 2020 Series F)

Duolingo ($1.5 billion in 2019)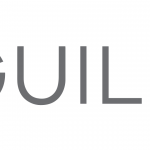 Guild Education ($1 billion in 2019)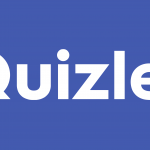 Quizlet ($1 billion in 2020)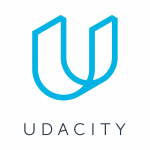 Udacity ($1 billion in 2015)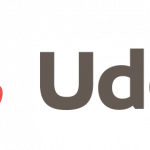 Udemy ($2 billion in 2020)
How Do these Companies Stack Up?
What can we learn from these American edtech unicorns? To begin at 30,000 feet, the $1 billion+ valuations came in the last year and a half for all but two of them. But only two received their valuations after the outbreak of the coronavirus. Most have just barely cleared the threshold.
The eldest—Quizlet—was founded in 2005, while Guild Education is the youngest, launching in 2015.
Among them, most have raised a total of between roughly $150 million to $250 million (according to Crunchbase). Coursera has raised the most with $486.1 million. Course Hero has raised the least, with $27.4 million.
Zooming in, 2.5 are former MOOC providers (some place Udemy in this category), two provide study resources, two provide a peer-to-peer platform, four broker connections between learners and institutions or companies, and two gamify learning. With one exception, all have strong momentum going for them.
MOOCs Can't Monetize?
Journalists and researchers have declared MOOCs (massive open online courses) to be dead over and over and over again. True, they have transformed significantly since they gained a huge amount of hype in 2012 with the launch of Coursera, edX, and Udacity. But it would be more accurate to say that, as Fast Company's Neal Ungerleider put it in 2015, "It's damn hard to make money from MOOCs." But that doesn't mean you can't attract investors.
Coursera has both the highest valuation at the table and has raised the most amount of VC funding. It also began discussions for its latest funding round in May in the middle of the pandemic. One thing that tipped the scales was making its Coursera for Campus—an institution-wide service package—available for free during the spring semester. Users went from 30 paying customers to over 10,000 institutions this spring. While it was already big in edtech, Coursera is poised to ride a tidal wave of institutions needing online learning expertise.
Udacity, meanwhile, has been heading in the other direction for years. Their latest funding round, a Series D of $105 million, came in 2015. By 2018, they had spent most of the funds they had raised and have been forced to layoff nearly half their staff in the past two years. While they opened up some free training during March and even signed a deal to train U.S. Air Force service members in July, it appears their more expensive and intensive nanodegree product has not led to the same outcomes as Coursera's stackable courses, certificates, and degrees.
Users Teaching Users
Udemy, Course Hero, and Quizlet represent the peer-to-peer Web 2.0 platform model among the American edtech unicorns. Each boasts a massive user base.
Quizlet hosts user-generated study resources and flashcards. As of their $30 million Series C in May, they are up to over 400 million study sets. That's double what they had when they signed their Series B in 2018. They operate on a freemium business model and, as of this spring, count 50 million active monthly users. Since they coronavirus outbreak, they've seen a surge in internet search traffic.
Udemy provides a marketplace for teachers to sell their courses to learners and takes a cut of the action. So far, over 295 million students have enrolled in a course created by one of 57,000 registered instructors. Though they just signed a $50 million Series E (with a $2 billion valuation) in February, The Information reports that the company is seeking yet another round at a $3 billion valuation.
Course Hero, also using a freemium model, sees 400 million users every year and says their annual revenue is up to $100 million. Recently, the site has been attracting the support of college professors. Inside Higher Education reports that roughly 30,000 professors "have a presence" on the platform.
Making Learning Apps Fun … Or Even Addictive
Look at a list of the top downloaded education apps during any period over the past five years or so, and you'll likely find Duolingo close to the top. You'll also probably find ABCMouse, Age of Learning's signature literacy app, in the top 10.
Duolingo is maybe the most recognizable of any of the companies in this article. It has over 300 million registered users. With plenty of badges, awards, progress reports—and notifications if you drop off with your language studies—many compare Duolingo to mobile games. For The Atlantic's David Freedman, Duolingo was compelling, full of praise, and addictive. "I became rich in worthless points, and cherished them," he writes.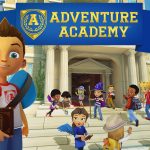 ABCMouse also seeks to make another not-so-engaging subject fun: literacy. Founded by the creator of Neopets, Doug Dohring, Age of Learning tends to keep its cards close to its chest. They earn revenue by selling app subscriptions. In 2016, it told TechCrunch that it had roughly 1 million subscribing families.
While ABCMouse is targeted at kids aged two to eight, the company recently made a bold investment. It spent over $100 million to develop Adventure Academy, an educational massive multiplayer online game for kids in elementary and middle school.
Guild Education and Talent Development
In a way, Guild Education is an outlier among American edtech unicorns. It partners with companies to provide upskilling and reskilling education programs for their employees. They've partnered with massive American corporations like Walmart, Lowes, Chipotle, Disney, and more—many of which have longstanding agreements to supplement their employees' education.
Their latest funding round ($157 million Series D) came in November 2019. Speaking with EdSurge at the time, CEO Rachel Carlson said that they company had yet to turn an annual profit but they had profitable months. Their revenue is generated primarily from universities who, as Tony Wan writes, view them as "essentially a student recruitment service."
While many used to wonder how and when edtech startups would find a footing, that moment has come. With the American edtech unicorn heard doubling in size in 2020 alone, and the pandemic forcing learning at all levels online, the sector is enjoying significant tailwinds.
Featured Image: Meritt Thomas, Unsplash.