EdCast and edX Launch $315 Million Investment for Small and Mid-Sized Businesses
October 06, 2020
As the country continues to see the number of COVID-19 cases grow, business owners and their workers go on working daily. A recent announcement on September 30 from EdCast and edX, along with their partners Adecco and the International Chamber of Commerce, could make a difference for thousands of businesses. EdCast pledged a $315 million investment for small and mid-sized businesses (SMBs) workforce education for employees. The investment will waive access fees to Spark by EdCast that features access to edX programs for one year. This investment is planned to help 100,000 plus SMBs that have been impacted by the pandemic.
The goal behind the investment is to help employees of SMBs to grow in their work, explore new fields and interests, and gain valuable skills that can help them to achieve their personal work goals. This is a continued part of a collaboration for Future of Work Alliance that was started earlier this year.
How Small and Mid-Sized Businesses Can Use Spark
Spark, EdCast's Learning Experience Platform (LXP), enables remote upskilling, training, and learning programs. The employees of SMBs will be able to earn credentials through edX, a platform for education and learning with over 30 million users, after completing graduate level courses from top universities.
"Small and mid-sized businesses are struggling to adapt to the new normal, facing challenges that range from health and safety to financial to employee management," said Karl Mehta, the CEO and Founder of EdCast, in a statement.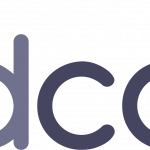 For many employees, this can improve their work skills, and their resume for potential employers. When using Spark, employees can gain badges and certifications on a variety of subjects, from communication, cybersecurity, and even mindfulness. Spark is available online and on mobile applications for workers to review and study on the go. It can be accessed on all major digital platforms, such as MS Teams, Google Search, and FB Workplace.
How This Impacts Employees
SMBs and their employees have faced several challenges since the start of the COVID-19 earlier this year. Some of these challenges differ, with some temporarily being laid off from their work to others being out of work for months and having to rely on government assistance programs. According to a recent Pew study, many Americans are still struggling to find steady work. "Even if they didn't lose a job, many workers have had to reduce their hours or take a pay cut due to the economic fallout from the pandemic," the report states.
The study also discusses how 1 in 4 adults continue to struggle to pay their bills since the start of the coronavirus. Some report withdrawing funds from retirement and savings accounts to make ends meet. Others have reported having to borrow money from family or friends. With access fees waived, employees of struggling SMBs now can grow certain job skills, and apply to higher paying, more secure jobs.