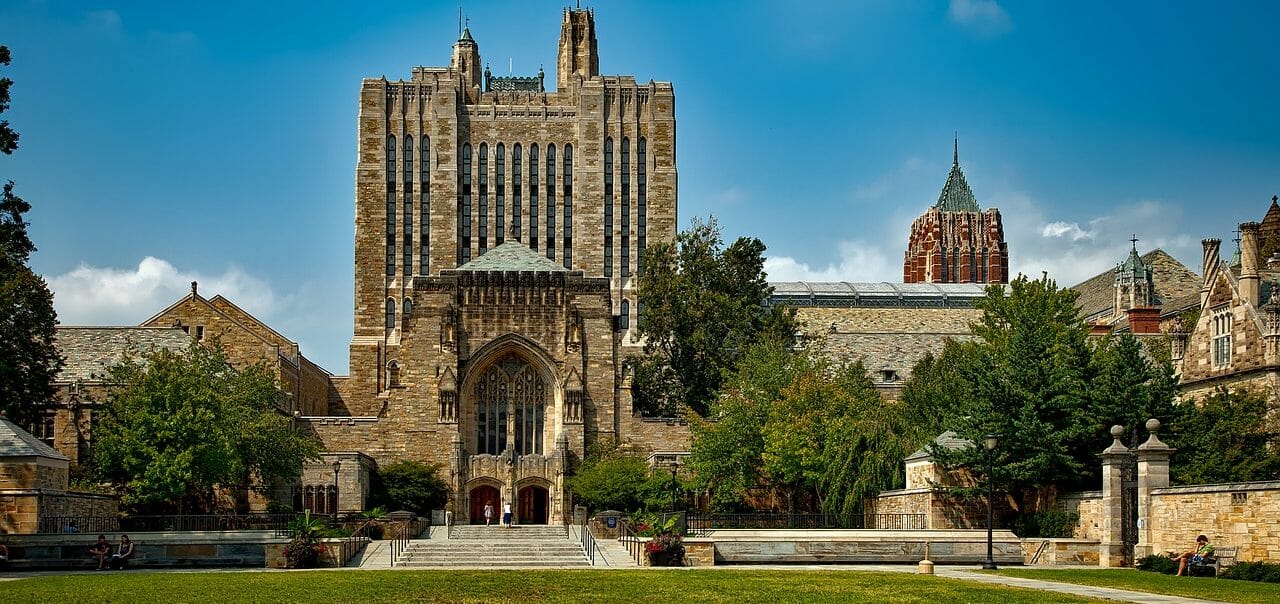 2U Partners with the Yale School of Management to Offer Short Online Courses
November 05, 2018
On Monday, the online program manager 2U announced that it will be partnering with the Yale School of Management to create short online courses intended for mid-career professionals. Courses are currently in development. They are expected to launch in the spring of next year.
Online courses are increasingly proving useful for institutions of higher education. Beginning well before the 2012 massive open online course (MOOC) explosion, universities have increasingly offered shorter online alternatives to degree pathways. In their landmark 2014 study on MOOCs, researchers Fiona Hollands and Devayani Tirthali found that universities might develop online courses for multiple reasons, such as improving student access, conducting research on teaching and learning, innovating their system, building their brand and more.
An Online Offering from the Yale School of Management and 2U
The new Yale courses will allow professionals to up-skill with instruction based in School of Management curriculum without the application process, tuition, and time commitment needed for a degree path.
"Our executive education programs are characterized by faculty excellence, high-impact subject matter, and excellent execution," said Edward A. Snyder, the Indra Nooyi Dean of the Yale School of Management, in a release. "We are pleased to expand the reach of our programming through online courses that will help participants elevate their thinking and move forward on the career dimensions that are most meaningful to them."
Learners will take the courses via Yale's platform and have access to mentors throughout their study. It's still unknown how much the courses will cost, how long they will last, what topics they'll specifically cover, and if the learners will move through subject matter synchronously as a cohort or in a self-paced fashion.
"We are thrilled to announce the expansion of our partnership with Yale through the launch of these short courses," 2UGrad President Andrew Hermalyn said, in a release. "Yale's dedication to innovation and desire to deploy engaging digital content is an incredibly effective approach to training business professionals around the world. Yale has been, and continues to be, a great partner for 2U."
Yale already offers dozens of free online courses through their Open Yale Courses initiative. The courses generally involve introductory curricula and are compiled from lectures and course work created by current Yale faculty.
But regarding course material beyond the Bachelor's level, the university has few options. Through an existing partnership with 2U known as Yale PA Online, the university does offer a Master of Medical Science online for professionals seeking to become physician assistants.
The collaboration with the School of Management will mark 2U's first expansion at Yale outside of the School of Medicine. The courses will be presented as a part of GetSmarter offerings, a brand of 2U.
Online Learning in the Ivy League
Ivy League schools have increasingly expanded their online offerings in recent years. Harvard University has far and away led this charge. The university has enthusiastically embraced numerous forms of digitally delivered instruction, ranging from online course offerings, to the newly created LabXchange, a platform for high school and undergraduate lab work. As of February of this year, the university counted over 600 online courses.
Many other top tier U.S. colleges have found success with online master's programs of all stripes and flavors. In September, however, the University of Pennsylvania announced a fully online Bachelor of Applied Arts and Sciences degree.
As Nora Lewis, Penn Arts and Sciences' Vice Dean of Professional and Liberal Education, stated in a press release,  "The goal of this new platform is to make an Arts and Sciences education more accessible, flexible, and affordable for working adults. Penn LPS Online redefines the notion of who can get an Ivy League education by making it accessible to anyone who demonstrates the ambition and potential to earn it, without sacrificing the quality of the education offered."
With Yale joining the mix, top shelf higher education in the U.S. is increasingly moving from experimentation to full embrace of online learning.
Featured Image: Pixabay.