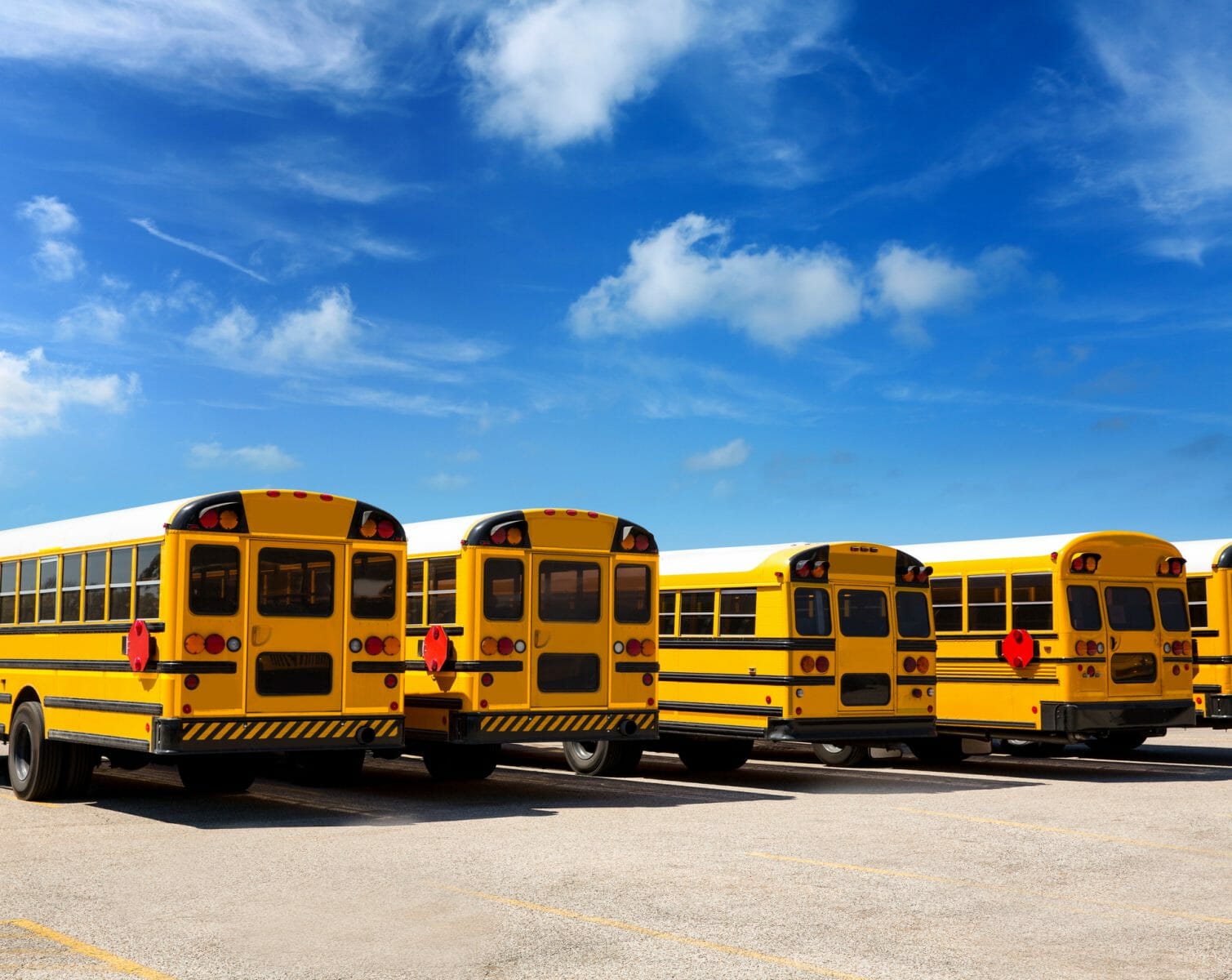 During eLearning Days, Schools Bridge Digital Divide with Wi-Fi-Equipped Buses
January 24, 2018
As an increasingly volatile climate continues to affect school closings throughout the year and throughout the country, many districts have resorted to eLearning days. That works fine if internet, especially broadband, is widely and affordably available in your community. But for many on the wrong side of the digital divide, eLearning days are simply not an option. In answer, some districts have begun to come up with creative solutions. Throughout much of last week, Madison Consolidated Schools of Jefferson County, IN parked their school buses throughout their community. Each bus carried a Wi-Fi router.
Each router could reach computers from 800 to 1,000 feet away, hopefully allowing every student to complete their coursework from home so that the school day wouldn't need to be made up at the end of the year. The district uses Google Classroom, and while teachers did not teach as they usually would, they were on call throughout the day to answer students' questions.
The Digital Divide: Problems and Solutions
The coalition Connect Americans Now (CAN) seeks to provide greater access to broadband internet through certain unused frequencies. Pew estimates that 5 million students do not have access to high speed internet, and yet 70% of teachers in the U.S. assign homework that requires a more ample bandwidth.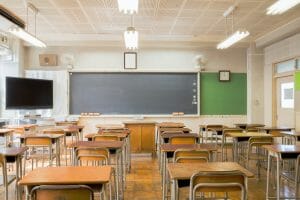 The school system's technical director, Jennifer Watson, was the one responsible for rigging up routers on school buses that could operate even without the bus running. "I got this idea from a different school system in a different state, but I just thought it was a great idea to try to bridge the gap for kids who don't have internet at their house," Watson told the Vincennes Sun-Commercial.
Connecting Under Different Pressures
The idea originated in a region rarely effected by harsh, school-closing weather: California's Coachella Valley. Coachella Valley Unified School District is one of the poorest in the country. Bridging the digital divide was one of Superintendent Darryl Adams' primary goals when he assumed his role in 2011.
"We have 1,250 square miles to cover, larger than the state of Rhode Island," Adams told PBS reporter David Nazar. "So, when we [considered the infrastructure necessary] out there, [there] were spots in every which way, students weren't connected. We said, well, how can we get them connected? And so one of the ways, we said, look, we got 100 buses. Let's put Wi-Fi routers on those buses. And let's park them where the need is."
The district comprises 20,000 students, all of whom qualify for free or reduced lunch.
Israel Oliveros, the district's technical director, says hooking up a router to a bus doesn't require much modification. "We run power through a conduit that is already existing on the bus. It goes through the front of the bus," Oliveros said, according to PBS. "That's where the router is located. Then we do have the antennas pointed in different directions. For the students, that will cover a 150-foot radius."
Increasing connectivity has brought about tangible results. Under Adams' management, high school graduation rates have jumped from 70% to over 80%.
Other school districts have been equipping their buses with Wi-Fi to allow students with long commutes to complete their homework on the way to and from class.
Richmond County School System which serves communities in Augusta, GA, has equipped just two buses with Wi-Fi. But still, they manage to have a large impact. Besides providing students with internet on their commute, they are parked at two community centers when school is not in session.
According to CNN, nearly one quarter of the district lives in poverty as of 2012. High School graduation rates were a mere 61.8%. The district's director of communications, Kaden Jacobs, hopes their Wi-Fi buses can do something about that.
"Our goal is to offer all students in Richmond County equal access to broadband that is required for students to meet academic rigor and obtain 21st-century skills," Jacobs said, according to CNN.
While different circumstances jeopardize a students' ability to access an increasingly digital curriculum, Wi-Fi buses have managed to partially mitigate the issue for now.