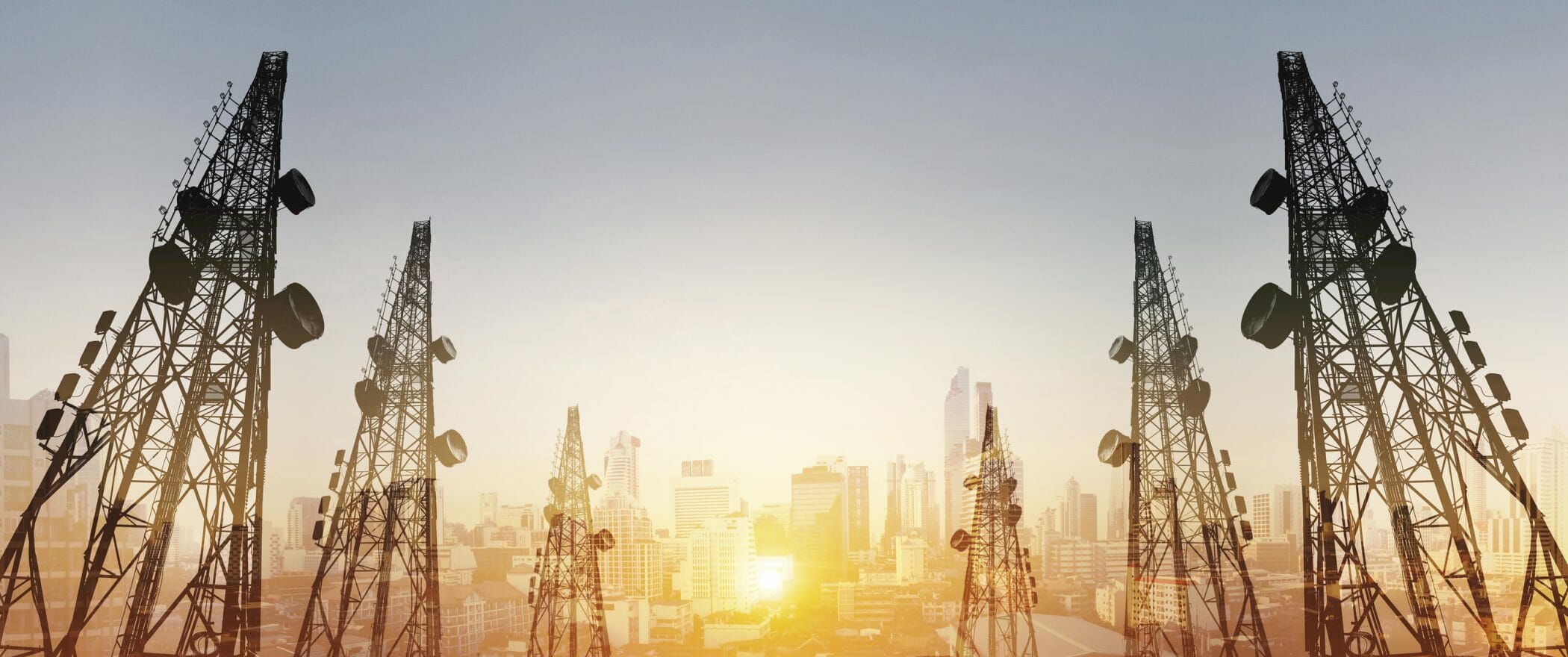 Coalition Aims to Bridge the Digital Divide with Unused Broadband Frequencies
January 04, 2018
In so many instances, eLearning has the potential to transform the educational outlook of learners in rural and developing countries. As telecommunications networks expand across the world, so too, do opportunities for people looking to increase their skill set, land higher-paying jobs, and increase their quality of life.
But for this to come about, learners must be able to access the digital tools necessary to learn. Internet connection of any kind helps, but high speed broadband is truly ideal. Yet many do not have access to broadband, let alone internet at all. One might think that issues with telecommunications infrastructure derive from poorer impoverished countries. But here in the U.S., that issue is very real for many, especially for those who live in rural communities.

A Country Divided
This is known as the digital divide: the glaring disparity between communities when it comes to internet cost and access. And it is a reality in communities that one might think should be better connected. As summarized in a 2016 report in MIT's Technology Review, a 2012 survey of some suburbs of Cleveland found that 58% of homes with an income of $20,000 or lower had neither broadband nor mobile internet access. A 2016 Pew Research survey found that 33% of American adults have only dial-up internet or none at all. 34 million Americans, furthermore, can't get broadband even if they want it.
Currently, 5 million American students lack access of any kind to high speed internet, yet 70% of teachers assign coursework that requires its use.
Despite this reality at a time when the country is already beginning to feel the symptoms of an ever-increasing technology skills gap, the Federal Communications Commission led by Ajit Pai has repealed the previous policy of net neutrality. Several major telecom companies have raised their prices for 2018.
White Open Spaces
In answer to this growing digital divide, a new coaltion dubbed Connect Americans Now (CAN) has sought to begin constructing a bridge. Made up of community leaders, industry leaders, and activists, CAN will seek to lobby the FCC to begin implementing unlicensed, low band spectrum internet for every community in the country.
This form of internet employs the largely vacant but powerful bandwidth frequency below 700 MHz, known to some as TV white spaces. These signals can pass over hills and through buildings and trees, making them ideal for a rural setting. With the goal of providing it unlicensed, the coalition hopes increase market competition by lowering the barriers to entry.
Founding partners include Microsoft, the National Rural Education Association, the Schools, Health and Library Broadband Coalition, and many others.
"All Americans – regardless of where they live – deserve access to high-speed Internet," said Richard T. Cullen, Executive Director of Connect Americans Now (CAN), according to Advanced Television. "Without a broadband connection, millions of students struggle to keep up with their assignments, Americans in rural areas are unable to fully utilise telemedicine, farmers are denied the promise of precision agriculture and businesses are unable to tap into the world of online commerce. Congress and the FCC must stand with rural America by allowing Internet service providers to deliver broadband via white spaces spectrum."
"A reliable and cost-effective broadband connection will change the lives of millions of Americans who live each day without this basic necessity," said Tad Deriso, President & CEO of Mid-Atlantic Broadband Communities Corp, according to Advanced Television. "Through our pilot project with Microsoft, we have witnessed the transformative effect that providing broadband via TV white spaces brings to rural families who otherwise could not obtain Internet service, and hope that the FCC will embrace the potential of Connect Americans Now's plan to close the digital divide."
The initiative bears incredible potential for other fields outside of education as well, including telehealth, agriculture, and many others.
"Times have changed, and reliable broadband access is no longer just a luxury," said Schools, Health and Libraries Broadband Coalition Executive Director John Windhausen. "Libraries, clinics and other anchor institutions lie at the heart of rural communities across the heartland, but they can't provide the services people need without modern connectivity. SHLB is very pleased to join with Connect Americans Now to press for solutions that can work quickly to help close the digital divide and ensure that quality of life isn't determined by zip code."