Stakeholders Push to Divest from Police Departments and Fund Schools Following the Killings of George Floyd, Breonna Taylor, Tony McDade, and Others
June 06, 2020
Activists, stakeholders, and public education spokespeople from across the U.S. have called for communities to reevaluate the way they spend taxpayer dollars over the past week. Many believe that funds allocated to police departments and security infrastructures should be diverted to schools. These messages have come in response to police killings of George Floyd, Breanna Taylor, Tony McDade and others by police.
The city of Minneapolis, where Floyd was slain, has led the charge with these efforts. This month, the city school board voted unanimously to cancel their contract with their police department.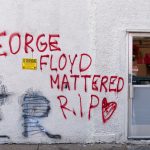 The Community for Just Schools Fund (CJSF) supports grassroots organizations around the U.S. who are working to promote racial equity and justice in education. eLearning Inside reached CJSF Executive Director Allison Brown and Deputy Director for Strategic Partnerships Jaime Koppel over the phone for comment.
"Divesting from Police Is Both a Moral Decision and a Smart Fiscal Move"
One of the primary collective efforts of the CJSF and their partners have been to get police officers out of public schools. Until recently, that was viewed as a marginal movement. This issue was highlighted in the 2017 film "A ROSe in LA."
A Rose in LA from Future for Learning on Vimeo.
"It's often the fringe that starts the conversation," Brown said. "People often laugh, call us radical, and dismiss us. That's where policing in schools was until just a few years ago. The embers were burning in places. But now, the fires are becoming central, and this work is possible."
The CJSF, along with their partners at the National Public Education Support Fund and the Partnership for the Future of Learning, work to protect American public education. They argue that divesting from police and investing in education is "both a moral decision and a smart fiscal move."
A Knee-Jerk Reaction to Violence
According to Brown and Koppel, when communities are faced with incidents of violence such as school shootings and mounting crime, their immediate reaction is to bolster their policing and security infrastructure.
"It's often a very knee-jerk reaction to violence and the threat of violence," Brown said. "It's short-sighted and it's not effective. When we invest in young people, we demonstrate our faith in their ability to one day lead us as a nation and as a global society. It pays dividends in the long run."
"This is not a trend, this is a revolution." Aniya #HelpStudentsBreathe @TABSE_Texas

— Julia Andrews (@TheMsJYAndrews) June 6, 2020
A growing coalition believe that focusing on police and school budgets at the community level mark an effective way to enact change.
"Budget documents at the local and state levels often do not make clear how those investments translate into schools," Koppel said. As Koppel notes, many who take an interest in school and police finances focus on operating budgets. "There are lots of things buried in capital budgets that most folks are not aware of," she added.
One glaring example of this is school surveillance. Following the school shooting at Marjory Stoneman Douglas High School in Parkland, Florida, many companies began offering camera surveillance arrays powered by AI systems that sought to recognize and identify a range of people and behaviors.
These systems were being implemented in Minneapolis and St. Paul Minnesota as well.
"Before this tragic loss of George Floyd and all that it represents, city governments were collaborating around a joint powers agreement," Koppel said. "They were developing an algorithm to assign a risk ratio to young folks based on data points that had absolutely nothing to do with how they live their lives. If a child had a family member who had engaged or been involved with law enforcement or criminal justice system, that was a ding against that child. If they received free and reduced meals, that was a ding against the child. It was developing a profile of who's going to succeed and who's going to fail in ways that actually had nothing to do with those young folks. And that's directly related to safety."
Featured Image: Lorie Shaull, Flickr.