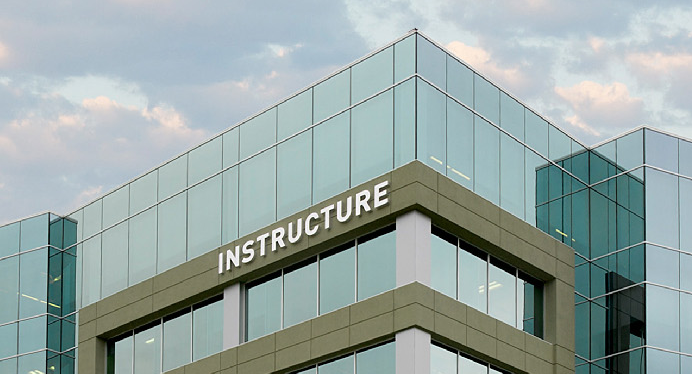 Instructure Reports Strong 2017 Revenue Growth
February 20, 2018
Instructure continues to make inroads into the learning management system (LMS) market with Canvas, and into the training sector with its workplace platform Bridge. Besides these products, the software-as-a-service (SaaS) technology company also created Guage and Arc. It currently connects millions of instructors and learners at more than 3,000 educational institutions and corporations throughout the world. Last week, Instructure held a press conference to announce its 2017 revenues, and as expected, the company had a lot of good news after another year of rapid expansion and growth both in the higher education and training sectors.
Instructure Reports Strong Revenues
Instructure reported 39% growth in revenues in their 4th quarter. As Josh Coates, CEO of Instructure, said during last week's press conference: "During the year we further drove innovation with the introduction of new modules for both Canvas and Bridge. Additionally, we made our first product acquisition, Practice, a video microlearning solution that makes it easy to learn and improve through assessment and coaching. We are excited about the tremendous opportunities we see in the education and corporate learning markets in 2018 and beyond."
Highlights from Instructure's recent press conference also included news of several new contracts in the United States and internationally in the final quarter of 2017. Deals included one with the University of Wisconsin System for their more than 120,000 students across 26 campuses and another with Florida A&M and Florida International University. Instructure also announced closing a deal with Central Bucks School District in Pennsylvania. On the international side, Canvas secured contracts with the University of Sussex and INSEAD in France, as well as SUNET in Sweden. Corporate buy-in for Bridge came from Scripps Networks Interactive and Paychex among other companies.
Instructure is Optimistic About 2018
As stated in its recent February 12th press release, "For the first quarter ending March 31, 2018, Instructure expects revenue of approximately $46.8 million to $47.4 million, a non-GAAP net loss of ($7.4) million to ($6.8) million, and non-GAAP net loss per common share of ($0.24) to ($0.22)." Instructure also stated, "For the full year ending December 31, 2018, Instructure expects revenue of approximately $203.5 million to $209.5 million, a non-GAAP net loss of ($32.3) million to ($30.3) million, and non-GAAP net loss per common share of ($1.03) to ($0.97)."
The real question, which one unidentified analyst asked during Instructure's February 12th press conference, is whether or not Instructure can take away any more of the market from its major competitor on the education LMS market, Blackboard. In response, Coates had this to say: "There are still very large institutions that are still on Blackboard that have yet to hit their contract renewal. And then there is of course a lot of mid-size schools and then a lot of small ones. We tend to have a bias towards tackling the larger ones and that's we have been doing since 2011. However, there is still a lot of market out there for us to tackle. If you read the analyst reports you will see guesstimates…were in the mid-20% of penetration of institutions. And so we have got a little more ways to go. Blackboard is, I think, last I checked, somewhere in the mid to low-30s. I think we will cross paths probably over the next 12 months to 24 months. But yes there is a lot of larger institutions left for us to–for us to go after."
If Canvas can catch up to Blackboard, which once appeared to have an undeniable hold on the LMS market, especially at the postsecondary level, it will be a huge victory for a company that has displayed rapid growth since its founding in Salt Lake City back in 2008.