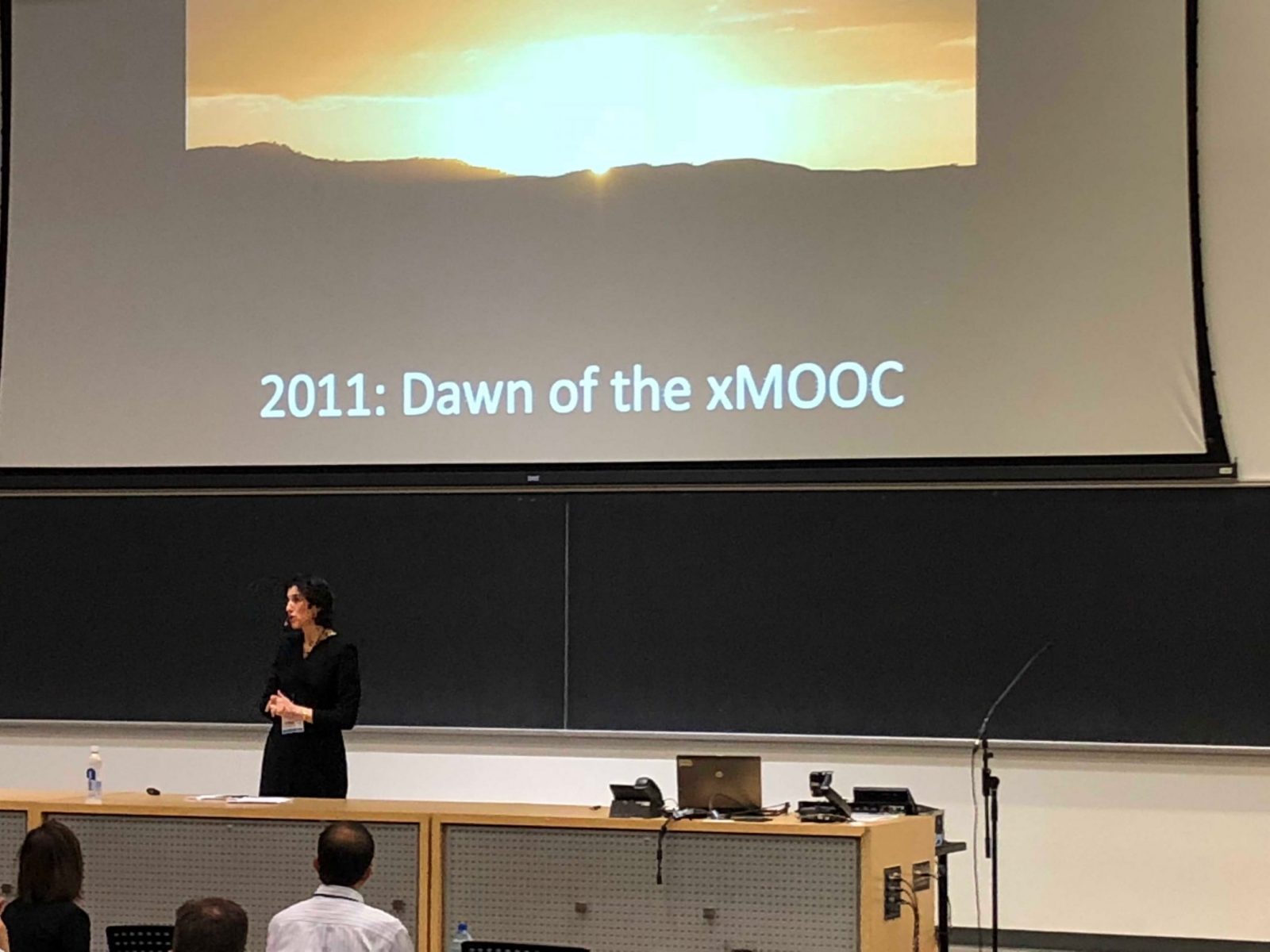 MOOC Expert Fiona Hollands Makes A Suggestion and a Prediction
June 01, 2018
Delivering a keynote address at this week's Open edX 2018 conference, MOOC expert Fiona Hollands made two predictions about the future of her research subject. But before we get there, the senior researcher and Associate Director at the Center for Benefit-Cost Studies of Education, Teachers College of Columbia University had some things to say about MOOCs in general.
To begin, she's begun to take issue with the name. Most things that we term "Massive Open Online Courses," fall somewhere outside of that descriptive realm. They might be small, they might not be open, and they might be wholly different from the MOOCs first offered by Stanford professors in 2011, not to mention the earlier iterations in 2008. Instead, Hollands prefers "Nonformal Digital Learning Experience." It remains to be seen wether NDLEs will ever have the buzzword power of MOOC, but in quotations further down, she uses her own preferred acronym.
Hollands certainly has the authority to attempt to rebrand MOOCs. In 2014, she published the landmark study, "MOOCs: Expectations and Reality" along with Devayani Tirthali. The study looked at the ample promises and predictions made about MOOCs during their boom and compared that with, well, their reality in 2014. As one might guess, there were a few inconsistencies between the two. Many of those inconsistencies remain today.
If MOOCs Save on Cost, that Savings Should Go to Into Experiential Learning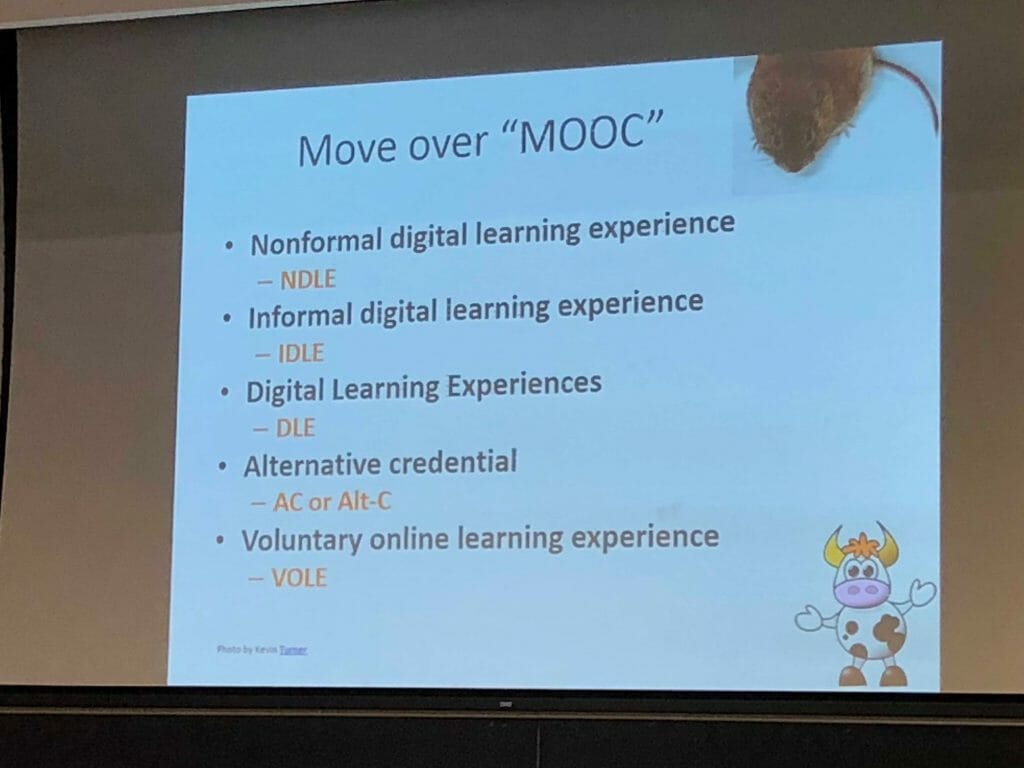 Hollands' first prediction was more of a directive and a call to action. She began by describing the students for whom MOOCs work quite well and compared them with others who don't thrive on the format. She then applied that to the cost-saving some universities have begun to see with replacing entry-level courses with MOOCs.
"If you can save money by offering education at scale to highly motivated students by replacing some introductory materials with some NDLEs," Hollands said, "then take those savings and invest in experiential learning for the students who don't fare well in online learning experiences. So far, MOOCs have made more of a dent in how business provide employee training than in how higher education operates."
This seems like common sense. For MOOCs to truly be massive, they should be able to apply to learners of a wide range of abilities. Considering the fact that the course format was created by higher education, it is certainly puzzling why they haven't had the impact that was promised in academia.
Faculty Should Be Looking Over Their Shoulders
The second prediction is far more chilling. "But here's a scenario that should be keeping university administrators and faculty up at night," Hollands began. "Over the next seven years, NDLEs will be recognized by employers and gain credibility generally. It is now possible to cobble together degrees or the equivalent of one based on NDLEs from multiple universities."
"Not many students have the wherewithal to do it themselves let alone complete them. But—what's to stop a new organization that's not a university doing just that? Packaging courses for students, offering them on-demand support from non-tenured instructors, peer groups and other services for a fee?"
"Let's call it the alternative university, or AU for short. Coincidentally, AU is gold on the periodic table. That may be where edX is headed now, but I expect you'll get pushback from consortium members who will be uncomfortable with it. It might be easier for Coursera to do it, being a for-profit. But I can assure that if one of the two of you doesn't do it soon, someone else more nimble will. We're not there yet, but by 2025, university faculty who aren't looking over their shoulder should be."
In other words, the more popular promises of MOOCs is by and large, yet to be realized or unrealistic. They have not democratized education, they have not put learning in the hands of learners. But that doesn't mean they're ineffective.
What Hollands is saying is that, when MOOCs come to be regarded and recognized by employers—a trend that is already beginning—it will begin to completely change the way that higher education is delivered. Tenure-ships will become less and less valuable.