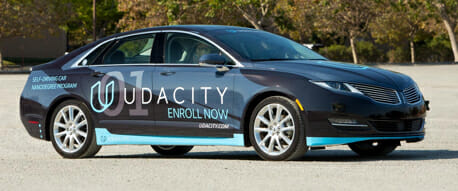 Is Udacity in Trouble?
October 01, 2018
On September 28, TechCrunch reported that Udacity has cut 5% of its staff globally since August. The startup, which was once best known for offering MOOCs but is now primarily known for offering its trademarked Nanodegrees, is worth an estimated $1 billion. What remains unclear is why Udacity is trimming staff at this time.
The Scale of Staff Cuts at Udacity
In a recent article about Udacity's staff cuts, TechCrunch reported that a spokesperson for Udacity sent an email explaining, "Back in August, five percent of our global employees were laid off based on carefully considered, strategic business decisions. We are supporting our former and current employees through the transition. Our business continues to grow, with offices in India, China, Germany, Brazil, Egypt, and the United Arab Emirates, in addition to Silicon Valley. We continue to hire for key roles." Reportedly, Udacity has approximately 500 employees globally and about 25 people were impacted by the current round of layoffs.
The layoffs came as a surprise to many since Udacity appears to be doing exceptional well. It now has over 10 million users on its platform and a growing list of corporate partners who are rely on the company to offer training programs. In fact, Udacity currently counts Accenture, AT&T, Bank of America, GE and Ford among its customers (more details on the Udacity-AT&T partnership can be found here). According to TechCrunch, the company is also doing well financially: It took in $70 million in revenue 2017. Given Udacity's relative success, why is the coming trimming its staff?
Reasons Why Udacity May be Trimming Back
One speculation put forward in TechCrunch is that that Udacity is currently tightening its purse due to the fact that it has not raised any money since 2015. Back in 2015, the company raised $105 million. The 2015 funding round was led by Bertelsmann. In earlier funding rounds, the company had attracted support from other investors, including Andreessen Horowitz, Ballie Gifford, Charles River Ventures, Cox Enterprises and GV.
TechCrunch also speculates that Udacity may finally be feeling pressure from competitors in the online training market, including Lynda, which is now part of LinkedIn and by extension owned by Microsoft. While competition has certainly increased over the past five years, it is important to bear in mind that Udacity's most direct competitor, Coursera, no longer poses the threat it once did. If Udacity and Coursera once appeared to be going head-to-head for the same potential students, this is no longer the case. While Udacity has been actively pursing the training market and seeking out direct partnerships with private companies like AT&T, Coursera has been rebranding itself as a reliable partner for universities that want to roll out online degrees at the undergraduate and graduate levels.
Although it is difficult to know for certain why Udacity has trimmed its staff, the real reason may simply reflect the company's desire to proceed with caution in a potentially volatile market. While the global online education market is expected to see compound annual growth of 10.26% over the next five years and is expected to reach a total market size of US$286.62 billion by 2023, there is also some speculation that the market will experience at least a few bumps long the way. As recently witnessed in the coding academy market, rapid growth often simply creates ripe conditions for a major market correction.
It is important to note that the recent layoffs at Udacity aren't the only recent indication that the company may be struggling financially. Earlier this year, the company announced plans to scrap its tuition-reimbursement policy, which it established in 2016 when they launched their "Nanodegree Plus" program. As part of the Nanodegree Plus program, all graduates where guaranteed a job within six months or reimbursement of their tuition fees.