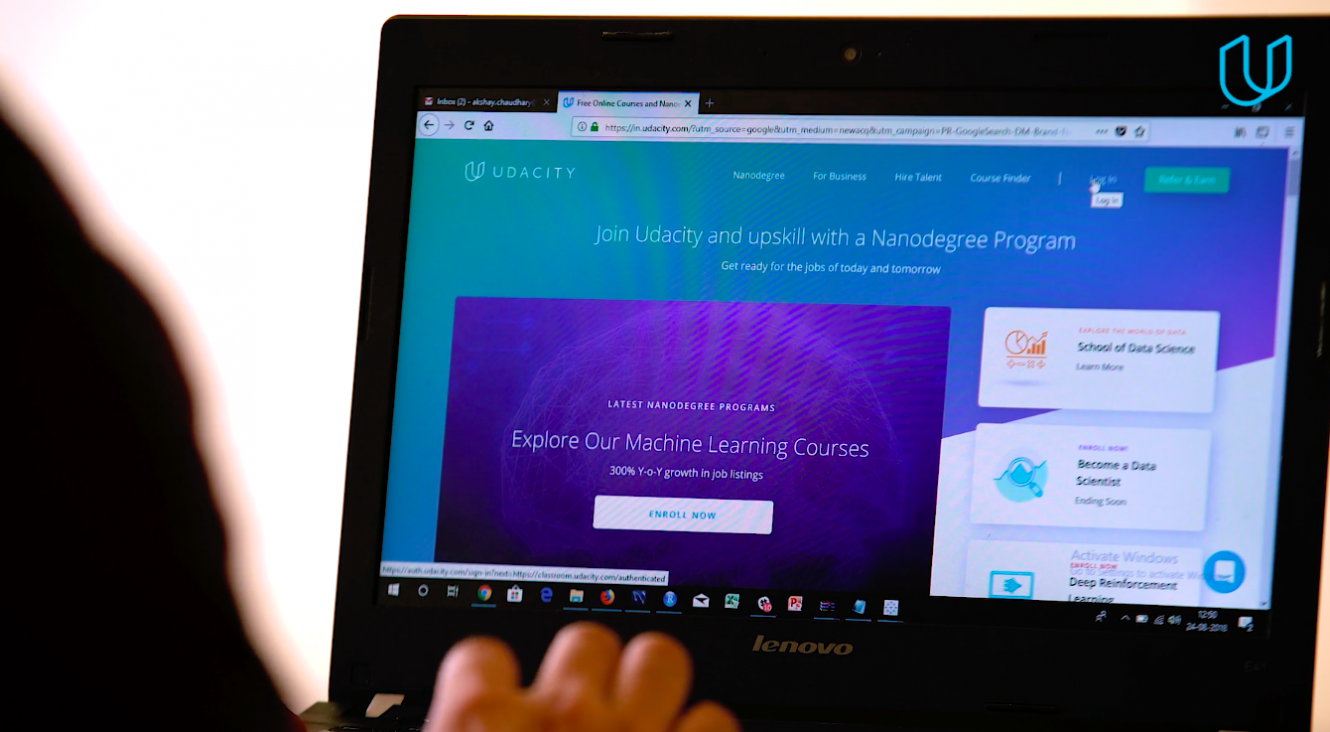 AT&T Partners With Udacity to Prepare Workers for the Digital Economy
September 14, 2018
As we move deeper into the Fourth Industrial Revolution, no sector will be left unsettled. Whether you're currently working in transportation, education, over technology itself, over the next decade, there is a high likelihood that your position will change and may simply disappear. Worse yet, we can't even yet fully anticipate the types of jobs that will be in demand by 2030. Seeing this coming, four years ago, AT&T decided to partner with Udacity. So far, AT&T's partnership with Udacity has been paying off. 
AT&T's Strategic Plan for the Future
AT&T has been adapting for well over a century. Once, its competition consisted of other phone companies. Years later, the company found itself fighting off fierce competition from other Internet providers. More recently, AT&T, which employs approximately 280,000 employees nationwide, has faced a new problem: how to reskill employees with 20th-century skills to ensure they can continue to grow with AT&T well into the 21st century. 
In an attempt to keep up with the times, in 2014, AT&T initiated a program designed to modernize its workforce. As part of their Workforce 2020 program, some AT&T employees have since pursued an online master's degree from Georgia Institute of Technology. Many more employees, however, have completed individual courses in data analysis, web development, and app development or completed relevant Nanodegrees through AT&T's partnership with Udacity. 
The AT&T and Udacity Partnership
In a recently published article on the Udacity website, Stuart Frye, Vice-President of Business Development and Partnerships at Udacity, emphasizes that, to date, Udacity's ongoing collaboration with AT&T is not only working but also stands as a powerful example of how industry and education can come together to support digital transformation at this critical moment. As Frye observes, "AT&T is in the midst of one of the most significant transformations in its more than 140-year old history. Theirs is an industry with constantly changing expectations, and customers that demand progress and innovation. The key to success in this environment is employee commitment to continuous learning, powering the company to succeed." 
John G. Palmer, AT & T's Senior Vice President of Human Resources, agrees that we are at a unique moment that poses many challenges to workers and organizations: "To keep pace, we worked to create a culture of continuous learning. We expect that in the future, the job market will increasingly place a premium on ongoing worker knowledge and training." Palmer further observes that, to move forward, everyone needs to be part of the solution: "The demand for us all to be lifelong learners will only intensify. On-demand, mobile, swift, specific skills-based learning is the future."  
To support their employees, AT&T currently offers more than $24 million in tuition aid annually to help employees pursue learning outside the company. To date, more than 2,000 AT&T employees have completed Nanodegree programs at Udacity and in the process, these employees have acquired the skills needed to continue working and growing with the company over time. As Teresa Ostapower, Senior Vice President of Technology Transformation at AT&T, says, "We've put Udacity graduates in many different roles such as full-stack development, front-end, back-end, & iOS development; they've succeeded in all of these places … Whether those Nanodegree graduates have formal STEM education or not, Udacity has prepared them for their internship, and our colleagues in other parts of the business have been pleased with the results."
Although AT&T's initiative, which puts the onus on employees to pay at least part of the tuition for their own reskilling or upskilling, has at times been questioned, overall, the company's efforts to retain workers by strategically upskilling them for the Fourth Industrial Revolution is being embraced as a step in the right direction.