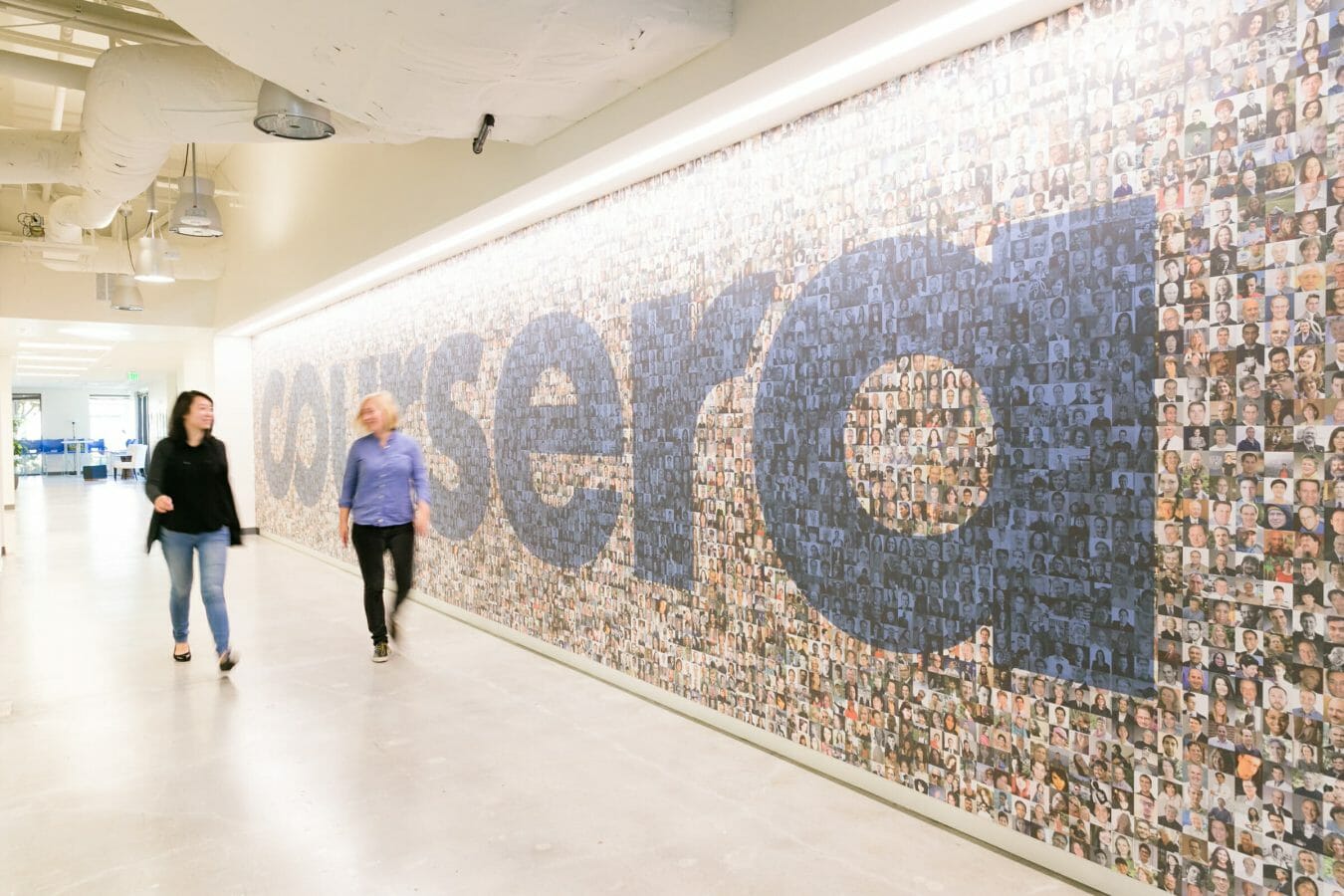 Coursera Launches a New MBA with Macquarie Graduate School of Management
September 06, 2018
When Coursera first emerged as a MOOC provider back in 2012, it focused on offering individual courses. Over time, however, the MOOC provider's mandate has shifted. As the company grew, it started to offer degree programs. It's first two master's degrees were in partnership with HEC Paris and the University of Illinois. Next, Coursera began to roll out selected bachelor's degrees as well.  Over the past two years, Coursera has continued to announced new joint initiatives with universities across the United States and around the world. In late July, for example, Coursera announced that they were launching master's degree with the University of Pennsylvania's School of Engineering and Applied Science. Last week, Coursera announced it's newest initiative: a Global MBA offered in conjunction with Australia's Macquarie Graduate School of Management (MGSM).
Details of Coursera's New Global MBA
More than 300 million people will enter the global workforce in the next 10 years, many in new and emerging job roles. To address this need, Coursera continues to look for university partners who share their vision of broadening access and redesigning degrees to be more flexible and accessible. Coursera's new Global MBA with Australia's Macquarie Graduate School of Management is part of this process.
As stated in a press release issued by Coursera last week: "The Global MBA is designed to prepare future-focused professionals for success in a wide variety of career paths, whether their goal is to break through the glass ceiling or to build a successful freelancing business. The curriculum includes live instruction by MGSM's world-class faculty and will help learners gain tangible, career-ready skills in cross-disciplinary capabilities, including leading, strategizing, and analyzing." Notably, Coursera's flexible learning platform will enable students to complete lectures and assignments on their own time but also benefit from occasional live classroom sessions and collaborative group projects. In addition, Global MBA candidates will be able to earn certificates as they complete each course. The program will cost $33,000 in Australian dollars (about $24,000 USD), making it a highly affordable MBA degree.
Restructuring to Ensure the Future of MOOCs
In early 2008, Nikhil Sinha, Chief Content Officer of Coursera, told Business Today, "We need to design degrees that provide modular credentials to students at all stages of the learning process." It appears as if "all stages" includes both bachelor's and master's degrees. It also seems likely that Coursera's move to start offering degrees rather than one-off courses and short programs is part of a broader restructuring as the MOOC market shifts. Interesting, Coursera's competitors have not necessarily decided to follow the same path.
As reported earlier this year, Udacity, another population MOOC provider, continues to pursue corporate rather than university partnerships, including partnerships with companies such as Lyft. More recently, Udacity also announced a new AI-based Nanodegree with WorldQuant, an international asset management firm. In this new collaboration, "Artificial Intelligence for Trading," learners will discover how to bring machine learning to financial trading.
If Coursera is increasingly focusing on offering prestigious degrees and Udacity on offering Nanodegrees, specifically in emerging job categories, edX appears primarily focused on continuing to keep the "massive" in MOOC. In late May, eLearning Inside News was at the annual edX conference, which this year took place at the University of Montreal. At the conference, edX CEO Anant Agarwal Agarwal said he hoped to attract 100 million learners to edX over the next five years. To date, the platform has trained 16 million learners with courses from over 130 different institutions, and with the Open edX platform, a further 18 million learners have taken at least one university course through edX, bringing the total number to roughly 35 million since the MOOC launched in 2011.