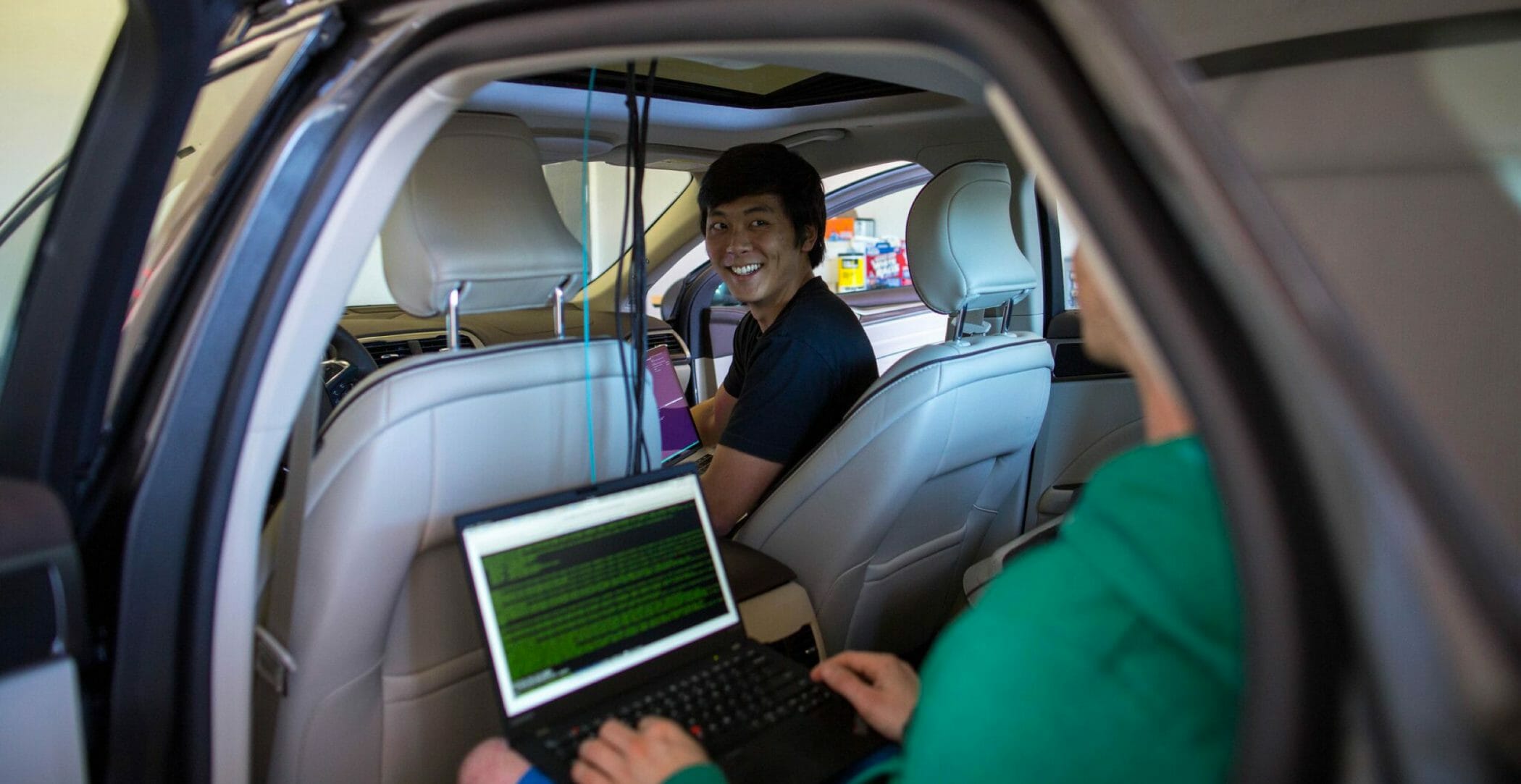 Udacity Partners with Lyft to Launch Innovative Recruitment Program
May 01, 2018
Today, Lyft and Udacity announced their new joint program: The Lyft Perception Challenge. In what is being billed as a "hiring challenge" designed to change the way recruitment is carried out, Lyft is inviting all enrollees in its Udacity Self-Driving Car Engineer Nanodegree program to spend the next month competing for an opportunity to snag an interview for one of Lyft's upcoming autonomous vehicle openings.
Details About the Lyft Perception Challenge
Details of the recruitment challenge were posted on the Udacity website earlier today. According to Udacity, "The top 150 candidates will earn exclusive interview preparation seminars with the Udacity Careers team. And the top 25 competitors (who are eligible to work in the U.S.) will have the opportunity to interview with Lyft for a self-driving car engineer job!"
As part of the Lyft Perception Challenge, over the next month, Udacity's students, or the challenge's "competitors," will be asked to develop "perception algorithms" capable of recognizing vehicles in a simulated urban environment at different times of the day and under varied weather conditions. For this specific challenge, Udacity is relying on CARLA, a simulator for self-driving vehicles. The simulator essentially offers users a realistic urban environment that can be altered to simulate different environmental conditions. As outlined in Udacity's press release, in order to complete the challenge, Udacity's students will have access to a dataset that consists of "different simulated camera images from a forward-facing camera on a car driving through a range of environmental conditions."
Lyft and Udacity's New Approach to Recruitment
While turning students into "competitors" may sound a bit like turning a classroom into a reality television show, Lyft and Udacity are both excited about the challenge and its potential to transform how recruitment is carried out in the tech sector.
On the surface, the Lyft Perception Challenge does appear to hold the potential to overcome some of the current challenges facing recruiters in the tech sector and even the tech sector's entrenched problem with recruitment bias. First, there is a huge demand and major shortage of talent in the self-driving vehicle industry.  Second, as is widely known, across the tech sector, diversity continues to be a problem, especially when it comes to hiring engineers and other workers in tech-focused roles. There is hope that the Lyft Perception Challenge will address both of these problems, since it is a recruitment effort based first and foremost on the quality of competitors' actual ability to solve problems rather than on their identity or background.
Notably, this is also not the first time that Lyft and Udacity have partnered. In 2017, Lyft announced plans to sponsor 400 scholarships over the coming year for qualified candidates interested in completing Udacity's Self-Driving Car Engineer Nanodegree program.  In this sense, the current Lyft Perception Challenge as simply another part of Udacity and Lyft's ongoing partnership.
Eligibility for the Lyft Perception Challenge
Participants who are up to the challenge must currently be enrolled in Udacity's Self-Driving Car Engineer Nanodegree Program. The challenge opens May 1 and will close on June 1. Unfortunately, as previously noted, if you're ineligible to work in the United States, you can't interview for one of the 25 openings at Lyft, but you are still welcome to compete in the Lyft Perception Challenge.
This article previously contained patchwritten content that too heavily borrowed from its original source. It has since been changed accordingly.