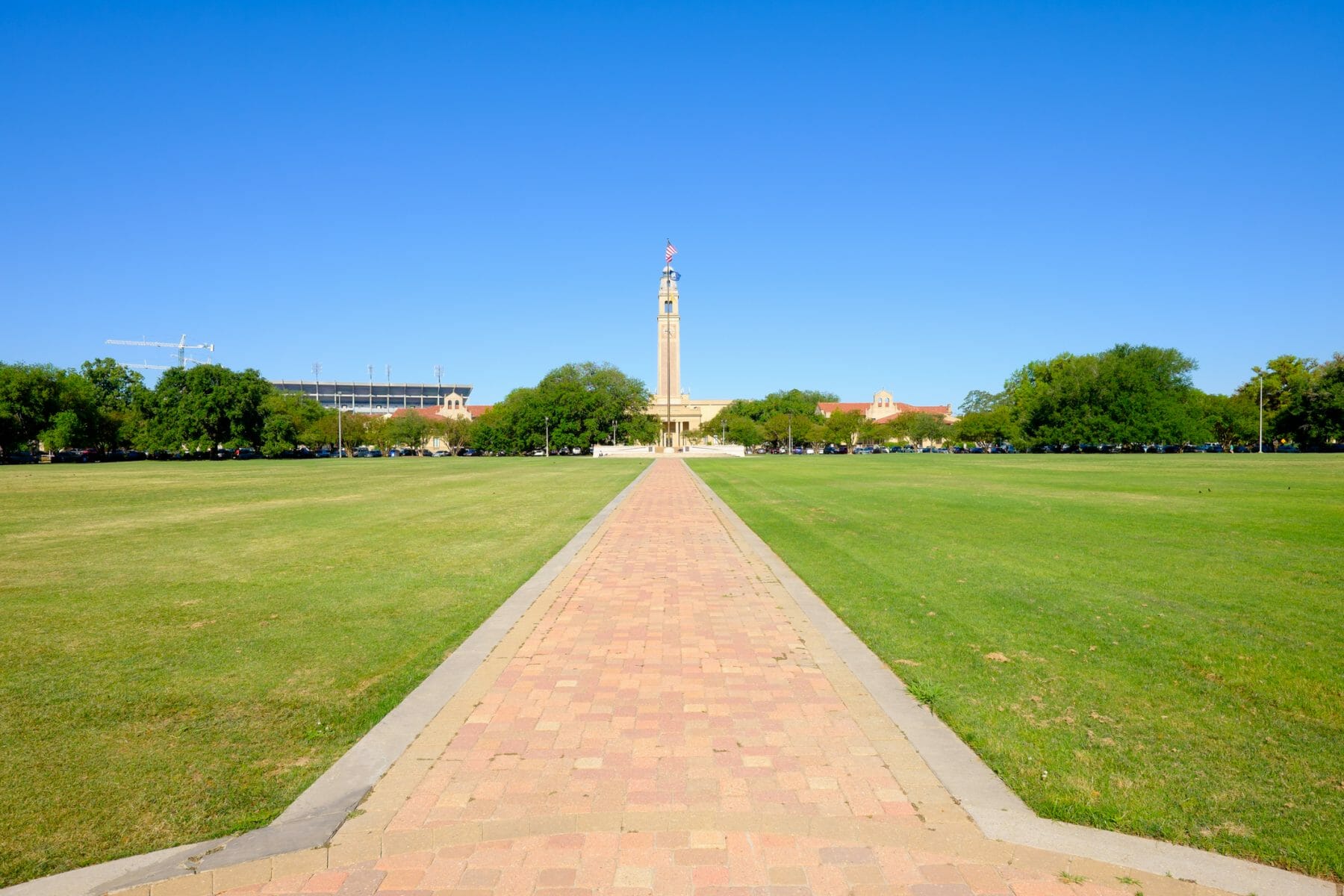 LSU Joins Growing Trend of Universities Looking to Significantly Expand Online Enrollment
January 25, 2018
While it currently teaches fewer than 1,000 remote students, Louisiana State University's Baton Rouge campus plans to bring their courses online and make them nationally available. LSU currently boasts 30,000 students on their campus in the state's capital, and Provost Richard Koubek sees no reason why the institution shouldn't match that number with their online offerings.
He wants to accomplish that goal by 2025. "You're not going to get there incrementally," he told Business Report. "You have to change the paradigm."
To bring about this reality, LSU has hired Sasha Thackaberry from Southern New Hampshire University. Just over ten years ago, SNHU was pretty small. It taught only a few thousand students per semester and focused primarily on liberal arts. But then SNHU administrators took a risk. They invested large sums to bring their courses online and provide them nationally. It paid off. In the last three semesters, some 100,000 learners have completed one or more SNHU online courses. Thackaberry formerly served as the university's assistant vice president for academic technology, course production, and alternative learning models. SNHU is currently ranked the #1 most innovative school by U.S. News, an authority on university data and performance.
LSU's Game Plan
In hiring Thackaberry, Koubek is hoping that lightning will strike twice. "Our vision is LSU, anywhere, anytime, and that physical boundaries would not define the boundaries of this campus," Koubek says. "We want to make sure the whole world knows that Louisiana has a strong flagship in Baton Rouge."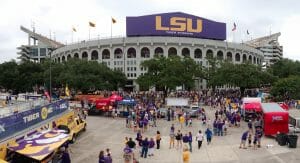 At the moment, just 764 students are enrolled in online degrees at LSU, and only 118 of those are undergraduates. The majority are currently getting their Master's in social work, engineering, and business. The first changes to be made will be expanding the available online Master's programs and providing summer school online options for undergraduates. From there, Koubeck hopes to move into four year remote undergraduate degrees.
"This magical thing that we call 'online learning' has only really been around for two decades," Thackaberry said. "We're still at the starting gate as a nation, when we think of the potential of online learning."
Racers Ready
In hoping to increase their online enrollment to numbers that match their current campus population, LSU joins a growing trend of universities looking to do something about increasingly stagnant 'traditional student' enrollment. In the last three months alone, the University of Colorado and the entire UMass system have taken similar steps to make their state-funded public university degree available to students nationwide via online offerings. Last spring, Purdue University notoriously acquired the for-profit Kaplan University for similar reasons.
It's not difficult to guess why this move has begun en masse. In the past thirty years, private non-profit university tuition has doubled. Public non-profit costs have tripled.
But at the same time, many universities (some of whom were considered prominent in the online community) have experienced significant growing pains with their online offerings.
Arbitration between university professors and the board of regents at Eastern Michigan University (EMU) concerning online offerings recently concluded. The professors worry that, in hiring a third party online course management company, they will exhibit less control over their courses and the EMU degree will be negatively affected. The arbitration didn't go the way they hoped. It reaffirmed the actions of the board of regents, though it maintained the third party company could only operate in marketing and technical roles.
The California State University system, was the beneficiary of state legislation in 2013 that mandated several changes to solidify and improve online courses. A recent report by an independent state agency indicates that things aren't going as well as they hoped. While many campuses have strong online participation, the number of students who take online courses at different campuses from where they study is almost negligible. In the fall of 2015, the amount of students doing so per campus averaged at just two.
There is no doubt that online course offerings from public and private non-profit universities are incredibly beneficial and here to stay. But considering the growing pains of existing programs, ramping up a 30,000 student online program from enrollment below 1,000 seems ambitious.