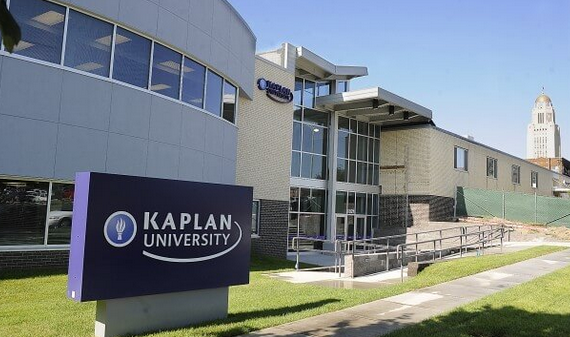 Kaplan-Purdue Merger Now Has a Name
January 11, 2018
Early last year, Purdue University, one of the nation's prestigious land grant institutions, announced that it had purchased Kaplan University from Kaplan Inc. This week the university announced that the new entity will be called Purdue University Global. But will this new institution be able to overcome the controversies that have plagued its existence from the start?
Reactions to the Initial Announcement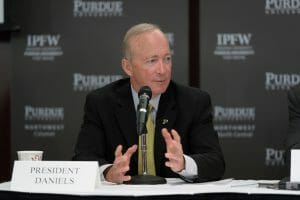 When announced last April, Purdue University's acquisition of Kaplan came as a surprise to many and angered some stakeholders. The unprecedented acquisition was orchestrated by Purdue University's current president, Mitch Daniels, a former Republican governor. For at least some Purdue faculty, the move appeared to be nothing more than an attempt to undermine the university's commitment to public education, but Daniels disagreed, arguing that the move was in keeping with the university's Land Grant mission. At the time of the announcement, Daniels was clear that the acquisition was also directly tied to Purdue's desire to expand its online course and program offerings.
As part of the deal, Purdue acquired Kaplan's operations and all of its assets, including more than a dozen campuses and an estimated 30,000 students and 3,000 employees. Following the announcement, however, the new project received especially harsh feedback from Purdue faculty members. The Indiana Conference of the American Association of University Professors, which represents Purdue faculty, has been especially critical.
What We Know about Purdue University Global
In a press release issued this morning, Purdue indicated that Purdue University Global (the chosen name for the new entity) is set to get the green light by Feb. 22. The university's press release noted that the Indiana Commission for Higher Education had already voted unanimously to approve the acquisition in August and that the U.S. Department of Education gave its approval in September but with a stipulation that the new institution's name include the name Purdue.
President Mitch Daniels, who continues to spearhead the project, was predictably enthusiastic, explaining, "Our campuses are typically named after the physical locations where they hold classes. Purdue University Global can be accessed from anywhere in the world, at any time. The name proved appealing and meaningful to our various stakeholders – most importantly prospective students."
As part of the acquisition, Daniels will also be acquiring a new colleague. As reported this morning in the Chronicle of Higher Education, Betty Vandenbosch, president of Kaplan University, will become chancellor of the new entity known as Purdue University Global.