8 Helpful Websites for Tech Students
January 18, 2021
One of the best things about current times is that educational resources are much more accessible. There are online libraries, databases, articles, and many helpful platforms that make student life much easier. Almost any type of knowledge can be found online. And there are other types of assistance different platforms provide, from essay help up to student recipes and financial advice. So for tech students looking for some advice and help with their studies, this list will give some options to choose from.
Codecademy
This is a great learning platform for those who want to start coding or get better at it. The main benefit is that all its basic courses are available for free. There is also a paid subscription that costs about $20 per month that gives access to many practical exercises, projects, and advisors. You can learn 12 programming languages here, so maybe it is a great option for those who want to expand their skills. In any case, it is a perfect opportunity to get into coding. The languages include Java, JavaScript, Python, HTML, and CSS.
MIT Opencourseware
MIT has been one of the first universities to open their materials to the public. It is a free-to-use website with different undergraduate and graduate course materials. There are video lectures that can be downloaded. And there is a lot of valuable information to learn. For some, it is an opportunity to learn what MIT education is all about. Others enjoy expanding their experience with different topics and subjects. It can be a really fun source of additional education.
EssayHub
This is a completely different platform but as useful for tech students are the previous ones. It is a professional academic writing service that helps students with their assignments, from a college admission essay up to a Ph.D. thesis. It has years of experience and thousands of happy customers, so it can be a savior when you have not time to finish an essay.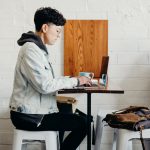 To get more information about essay writing services, you can check reviews and comments like the EssayPro review on nocramming.com. Overall, it is very helpful for those who are not very good at writing, which is a common pain point among tech students. And if you are interested in working on this skill, you can check out writing school by Dan Chaon, too.
Wolfram Alpha
If you are looking for a scientific search engine, this site works like one. It is a perfect place for all types of scientific calculations, starting from math and engineering, and up to nutrition. It is based on AI technology and Wolfram's algorithm. All kinds of formulas and calculations are easily found through the search bar or topics listed.
You can find additional information and interesting facts on any topic, like differential equations, chemistry, linguistics, art, or personal health. Overall, it is a perfect platform that you'll probably use throughout four years of college.
Microsoft Learn
Those who are looking into a career working with Microsoft software products will find this site beneficial. It is an official platform devoted to educating Microsoft's products. One can follow courses on specific products, module by module, and pass the exam that will grant them a certificate. Such certificates are valuable for future employment and resume. They are usually necessary to work with specific frameworks and solutions. The self-paced courses are free. But the exam and certification are paid for.
Calculator.net
It is a simple and elegant website that does exactly what names suggest. It is a Math calculator available online for various operations, like percentage, fraction, or standard deviation. There is also a scientific notation converter, which is quite useful. Another advantage of the site is there is additional information for more context and learning.
edX
Although it is quite a well-known platform, the list wouldn't be complete without it. edX was founded by Harvard and MIT to offer free digital education for STEM students. Nowadays, the courses provided are almost on any type of discipline. But the STEM collection is still the fullest. Here, one can find programs almost on anything and the majority of them are free. They are given by university professors of partnering institutions, so the educational level is pretty impressive. Some offer certification of graduation, but it is usually paid for. In any case, it is an outstanding resource when it comes to acquiring new skills and learning new disciplines.
Koofers
Koofers is a website that any student will find useful. It has professor and course ratings that help to make educated choices on your curriculum. But it is not the best part. The best one is flashcards, tests, and exams to prepare for finals. There is a database of old exam programs from many universities, so one can learn from real examples. And various notes and materials on the subjects are also available for free.
In Summary
These 8 websites should be on the bookmarks of tech students. Some of them offer learning opportunities, others provide excellent writing help. You can prepare for exams, find out more about the best professors and courses on the campus, and make advanced scientific calculations.
Featured Image: Csaba Balazs, Unsplash.