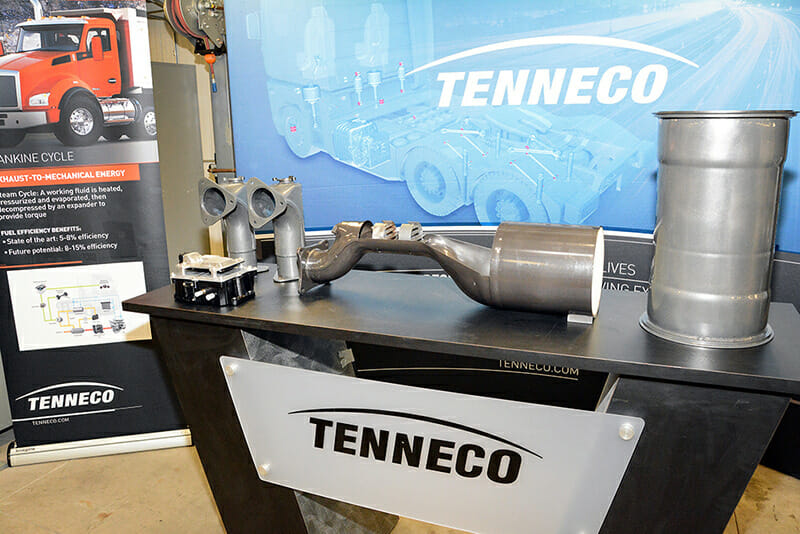 Tenneco and Axalta Tinker with Automotive ELearning
October 23, 2017
ELearning initiatives have begun to take over the world of industry and corporate training. In recent weeks, we've reported on the success of such programs among European telecommunications companies and microlearning in general.
This week, Tenneco Inc., a global automotive manufacturer, announced they will significantly expand their eLearning training program.
Educating a global workforce
ELearning and automotive training doesn't, at the outset, sound like the most holy union. But in Tenneco's case and others', it actually makes a lot of sense.
Tenneco creates automotive products that produce lower emissions, operate with less volume, and increase safety. With 31,000 employees around the world, ensuring that all staff are on the same page, know their products sufficiently, and provide a standard of service can be fairly difficult.
The company also invests a significant amount of resources in educating their clients on their products and helping them find useful implementations for their new technology.
The new courses will include modules focused on vehicle inspection, customer communication skills, and diagnostic techniques. What's more, where most online teaching takes place in English the content will also be available in French, and Spanish.
"Service Solutions takes a holistic approach to helping Tenneco customers increase their ride control and other service volume over the long-term," said the company's aftermarket training manager Ethan Bregger, according to Ratchet and Wrench.
"We have found that this approach is far more effective than individual training events, which will often produce only a temporary increase in business. Our eLearning modules help employees contribute to a sustained improvement in the way their shops approach ride control replacement and other service opportunities."
The Services Solutions platform, Tenneco's eLearning initiative, first launched in 2016.
"Our channel partners and thousands of vehicle service businesses have long relied on Tenneco for a comprehensive package of tools designed to help drive their success," explained Vice President Jeff Koviak at the time, according to Tire Review.
Other automotive eLearning initiatives
Based on the unique nature of the automotive industry, especially when it comes to mechanical solutions, one might expect Tenneco to be the sole company experimenting with alternative training methods.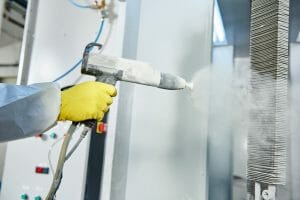 But Tenneco is not alone. Axalta Coating Systems, a vehicle coating company, also launched an eLearning initiative in August.
Axalta's varies somewhat in that it trains employees primarily to apply the coatings the company sells.
With their Master Certification program, refinish technicians in training tune in to an interactive video stream of a lecture. In the afternoon, they apply the skills they've learned on a project. After capturing the process on video, they send it to their instructors to get their feedback.
"Our learning and development programs are carefully designed with the participant's experience in mind," said Axalta's director of customer experience Patrice Marcil, according to Body Shop Business.
Axalta also still conducts a significant amount of training in person as well. The curriculum in both forms is nearly identical.
"From a virtual course, to a program at our world-class destination like the Customer Experience Center, we are deeply committed to providing the content, delivery methods and experience that exceed the expectations of our customers."
There's good reason to believe that, soon, eLearning training will be a standard in the automotive industry, especially as self-driving cars begin to gain popularity.
When it comes to AI design, and implementing new, green technology. A recent Technavio market research report found that the global mechatronics market is forecast to grow by CAGR of over 15%, boosted largely by developments in the automotive industry.
Mechatronics and robotics workshops are also growing in popularity.
"The workshops are generally instructor-led and emphasize heavily the importance of experiential learning," said Jhansi Mary, a lead analyst at Technavio for K-12 and higher education, according to Business Wire.
"The workshops are divided into two parts; the first part consists of presentations and delivery of theoretical knowledge, whereas the second part generally consists of hands-on learning and the students are made to apply theoretical knowledge by designing their own robots."
That sounds a whole lot like the training method at Axalta. It's become clear that eLearning applications can go far beyond the world of tech. If Tenneco and Axalta can educate remotely, others can too.