Disruptive Technology in Medical Education
August 24, 2020
It's no surprise that nearly  every aspect of our lives – including our jobs – revolves around or is significantly impacted by technological advancements of the last half-century. The healthcare industry, including medical education, has been immensely impacted by modern disruptive technologies. According to McKinsey, more than $80 billion has been invested into health tech since 2015.
Not only has the field of medicine itself changed and advanced, but how future physicians are trained is also evolving as the demand for innovation continues to increase. We see this especially now, as the global Covid-19 pandemic is highlighting the limits of healthcare systems worldwide and the need for well-trained physicians in all corners of the globe.
Digital Technologies Were Disrupting Medical Education Well Before the Outbreak of Covid-19
Dr. Peter Horneffer, MD is a long-time proponent of using disruptive technologies to scale the educational capacity of medical institutions in an effort to address the growing global shortage of physicians. Dr. Horneffer is also the Director of Medical Education Programs for Lecturio, a digital medical education resource which uses learning science-based tools to educate medical students worldwide and whose core mission includes addressing this growing physician shortage.
We caught up with Dr. Horneffer to discuss some of the recent developments in online medical education and how he envisions the future of this industry in post-covid times.
This interview is edited for clarity and length. 
Kate Hiller: You have a lot of experience both as a medical professional and as a medical educator. How do you see some of these new education technologies changing the field of medical education? 
Dr. Peter Horneffer: We know that traditional ways of learning, i.e. reading manuscripts or textbooks, or sitting in lectures, yields a relatively low retention rate.

I think we are at the dawn of an era in which the educational process will leverage technology to become much more efficient, and also much more available.

You don't need to travel necessarily to a center of learning to benefit from professors who not only have a good understanding of the material but are gifted in how to convey it. You can transfer that knowledge you know via the internet and distribute it widely. Not only will students be able to learn more effectively, but we can distribute that information much more broadly, you can make it available to a much wider audience and recruit students who might not have had the opportunity to learn effectively.
KH: Theory and foundational sciences are a major part of any medical curriculum. But what about clinicals? 
PH: In all my experiences in online medical education, I have always felt that medical school can never be a solely online proposition because interpersonal skills are fundamental to what you need to learn to be a successful physician.

Integrating a computer simulation software such as Body Interact allows for interaction within the simulated tests. So this will have benefits even in the post-COVID-19 era when you do interview patients and work through clinical scenarios, because it's an exercise that can be practiced in an online modality. I think the answer is that there are a lot of computer-based modalities that will help hone the process. Medical education will adapt and I think students will return to the bedside sooner than they think.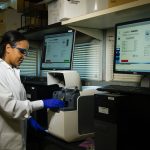 KH: What role do online educational platforms play for students then, especially in the midst of the current pandemic?
PH: Educational platforms have a huge role to play for students, and not just during the pandemic. Specifically during this time of social distancing, the abilities of educational platforms to provide oversight can be invaluable – monitoring assignments, performance, and even offering guidance for students and faculty. Furthermore, with travel restricted, platforms with pre-recorded content can be used to fill the void during the pandemic.
KH: Do you see any of the COVID-19-required technological shifts being implemented in medical schools right now as part of the future of medical education? 
PH: I'm hopeful that it will not only catch on, but that it will predominate. If you look at the results of the learning studies or learning science, there is a clear advantage of having students prepare in advance. My hope and expectation is that as teachers or educators are pushed out of their comfort zones, they realize that not only are they making do to accommodate the requirements of social distancing, but in fact they can work toward a more effective and reliable methodology, which I am optimistic will be the future educational process. I'm hopeful that one of the silver linings of COVID-19 is that it will be a catalyst for new health educators to understand not only is this a convenient way to provide continuity, but ultimately a superior way to provide education.
While Digital Technology Holds Huge Potential, It Will Never Fully Replace Traditional Instruction
But what disruptive technologies specifically exist and currently impact the transmission of medical education? There is no way to directly transition from a classroom-focused model to a digital-first model of teaching – it just doesn't work the same. Massive Online Open Courses (MOOCs) have been around for decades now, but rather than following this strategy of pumping information online in video form, more recent technologies allow for active participation rather than just passive interaction. Augmented reality can "put" medical students and residents in an operating room and provide them with a more comprehensive "view" of the patient or the patient's data. Data collected through the Visual Human Project or a 3D anatomy model helps students to get up close and personal with the human body, no cadaver necessary. Going back to foundational science, online platforms provide Qbank questions, video lectures, retention questions, and more to help students learn from wherever they are.
There are many other techniques and technologies available that medical students and educators use to perfect their craft. As medical care also advances and evolves, so will medical education. What we're seeing now is a general shift toward the digital that will ultimately lead to more comprehensive, extensive, and superior medical education around the world.

Author Bio: Kate Hiller has masters degrees in Journalism from the E.W. Scripps School of Journalism at Ohio University and in Global Mass Communication from Universität Leipzig. Her writing has been published in numerous publications, including The Huffington Post, Cincinnati Magazine, The Post (Athens), and various lifestyle and educational blogs. Kate currently lives and works in Leipzig, Germany.
Featured Image: National Cancer Institute, Unsplash.