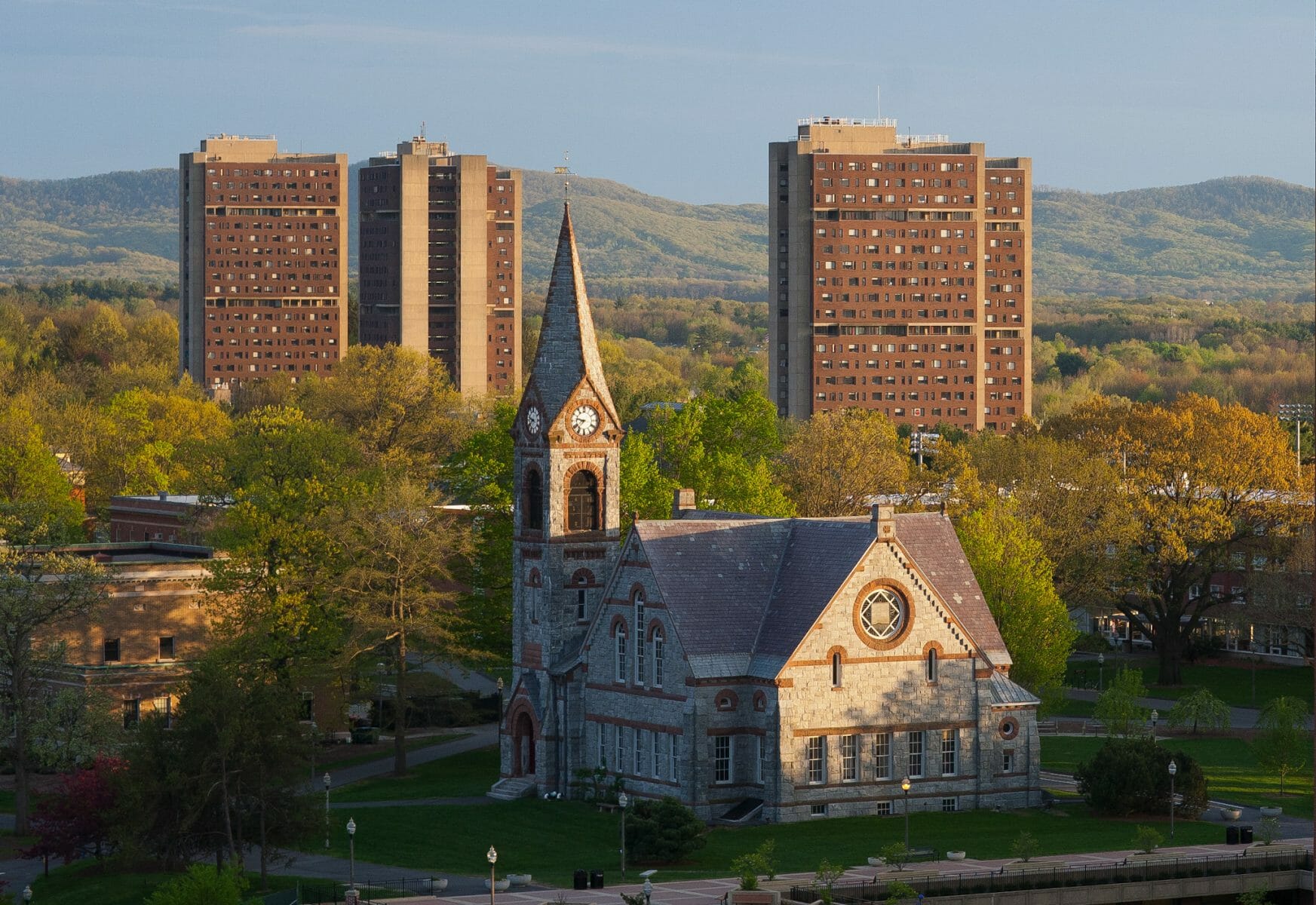 UMass Plans to Go National With Online Program
December 31, 2017
UMass is situated in what is commonly known as the "knowledge corridor," or the Harford-Springfield region that stretches from Connecticut to Massachusetts. The region, which is only home to 1.6 million residents, is also home to 160,000 college students and dozens of universities and colleges including the University of Connecticut, University of Massachusetts Amherst and the other prestigious "Five Colleges," which include Amherst, Smith, Hampshire and Mount Holyoke. Now, the region faces a unique problem–the number of college-age residents in the region is in decline. To respond, the University of Massachusetts has decided to start marketing its online programs nationally.
UMass Goes National with Online Programs
As reported in the Boston Globe on December 25, "The University of Massachusetts is planning a major expansion of its online education programs" to address declining enrollments in its system. The announcement comes after years of steady yet understated growth of UMass's online programs.
In October, Mark Lieberman of Inside Higher Education noted, "Because UMass Online represents a consortium of five of the six University of Massachusetts campuses, it doesn't appear on most lists of biggest online institutions. Despite flying under the radar since its inception in 2001, the program has shown steady growth in recent years." While individual campuses administer courses, the UMass Online system provides marketing, branding and other services to support the courses. Marcellette Williams, senior vice president of academic affairs at UMass, says, "It is really the best of centralized and decentralized." According to Inside Higher Education, in 2017, UMass online offered courses to approximately 75,000 students and generated $104 million.
Some of UMass Online's highlights include exceptionally strong graduate level offerings. The consortium currently offers online doctoral degrees in education and nursing and 45 master's level degrees in everything from Education to History to Business Administration. As stated on their website, over all, UMass online offers 150 university's degrees and certificates and more than 1500 online courses designed to help busy professionals, lifelong learners, and students around the world continue their education and reskill and upskill as required.
Is UMass Online the Next Southern New Hampshire University?
As reported in an earlier eLearning Inside News article, moving online and looking outward nationally and internationally for potential students is by no means a new strategy. Southern New Hampshire University has been thriving despite the fact that the university, which is ranked #86 in Regional Universities North by US News but consistently ranked among the most innovative universities in the nation due to its online offerings, is located in a state with virtually no population growth. Indeed, New Hampshire's current growth rate is among the lowest in the United States. Despite the state's stagnant population and low number of college-age residents, Southern New Hampshire University continues to expand at a rapid rate and the decision to look for beyond state lines is paying off. By the close of the fiscal year in 2016, Southern New Hampshire University was reporting an estimated $535 million in revenues  (this represented  a 34% compounded annual growth over five years).
If UMass takes a page from Southern New Hampshire University's playbook, however, they will already have a distinct advantage. While Southern New Hampshire University has always had a middling reputation in university rankings, UMass has not. Indeed, US News ranks UMass in the top 100 of national universities and among the top 50 public universities. If UMass Online, which includes course offerings from Amherst (currently ranked #2 among national liberal arts colleges) and Smith (currently ranked #12 among national liberal arts colleges), continues to expand, the consortium has the potential to bring increased currency and prestigious to online education.