eLearning Technology: What Does the Future Hold?
December 14, 2020
Rapid digital transformation is disrupting every sphere of life. eLearning technologies aren't left aside. They are at the center of many countries' responses to Covid-19.
Today online education has advanced so much that it improves professional skills to help workers find better jobs or even start earning on their own. Self-starters can leverage eLearning technology to learn upskill in medical fields, launch their own business, or grow adept at stock and crypto trading. Online resources can help you learn new skills, show them to employers, or advance the work you do with everything from SEO tools to lead-capture software to the best Bitcoin wallet for Android. For example, Safetrading is one such platform that provides information about trusted crypto traders and educates how you can create a successful crypto portfolio. And you can learn all of this without leaving your home.
In this article, we overview eLearning technology in greater detail.
What is eLearning Technology?
eLearning technology targets educational processes that spread knowledge inside and outside the classroom.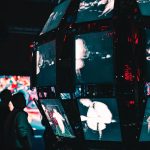 The global eLearning market will reach over $325 by 2025. Electronic learning platforms are used both by individuals and companies. Over 72% of companies invest in eLearning courses for employees.
Mobile eLearning
Mobile eLearning, also called mLearning, is a learning method that employs mobile devices, such as smartphones and tablets. The main benefit of such solutions is access to eLearning courses from anywhere in the world.
Mobile learning involves using a dedicated mobile application that allows learners to access educational materials stored on online learning portals or download eLearning materials to devices and view them offline. Many companies provide such solutions, and vendors like MLSDev provide custom app and web development services, helping startups create robust eLearning systems.
Communication Technologies
Modern eLearning platforms involve communication technologies that allow the exchange of information between two or more parties. In eLearning technology, such solutions can include webcams for direct student-speaker communication, voice and text chats, etc.
Database and CMS
These two online learning technology elements allow for admins and speakers to upload educational content, save and manage them on the educational platform. They aim to simplify the process of working with content storing and content management.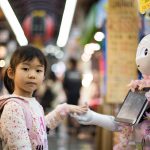 Innovations in eLearning
Aside from traditional eLearning technology, educational platforms use several innovative solutions that aim to help students to learn new things:
Interactive storytelling – using stories is a trendy approach when you need to teach students about some emotive subjects. The combination of music and video allows them to immerse into the matter and enjoy an engaging experience.
Personalized action plan – some online courses ask students to take polls. Based on the received data on how students approach different tasks, such platforms offer personalized educational programs.
Gamified scenario – this eLearning technology helps students immerse in life-like situations and learn by participating in simulated environments. For example, in psychology courses, students can listen to what clients say and provide possible answers to their questions.
Tool & Technologies Used in eLearning
There are some eLearning tools and technologies that help authors quickly create high-quality content and share it with students:
Elucidat – allows authors to create eLearning courses and complement them with quizzes and interactions.
Adobe Captivate – authoring tool used for creating eLearning content of different types, including but not limited to software demonstrations, simulations, randomized quizzes, and other educational solutions in HTML5.
Articulate Storyline – a solution designed to help authors build interactive online courses for every device possible.
Articulate Rise – a light-weight version of the platform that allows creating online courses using templates and built-in tools.
Gomo – cloud-based, mobile-first eLearning authoring solution that allows companies to create educational content for corporate use.
Lectora – powerful authoring tools that help create highly responsive learning with videos, scenarios, and other eLearning content types.
Use of Emerging Technologies in eLearning
Today, the role of eLearning and use of technology in training is immense. Thanks to innovative technologies, it's possible to provide a more efficient education to employees, students, and even children.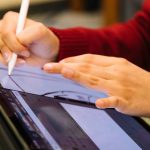 Let's find out which technologies will form the future for eLearning.
Artificial Intelligence & Machine Learning
Artificial intelligence can be used in personalized learning to provide students with relevant courses and educational materials based on their preferences, interests, completed courses, and other factors. Machine learning works as the brain behind AI and analyzes students' data to make even better, personalized recommendations and learning plans.
Augmented Reality as a New eLearning Technology
Augmented reality provides an interactive experience between a real-world environment and virtual objects. Possible implementations of AR are numerous, including educational programs for students to study the human body and organs, design, architecture, and other complex and abstract notions.
Data Privacy & Security
Students might be required to share their personal information and payment details – two of the most attractive targets for hackers. Online education needs to treat students' data with strong security measures and follow GDPR, CCPA, and other private acts.
Cloud Computing
Cloud technologies are finding mass adoption among eLearning technologies. Such technologies allow for an electronic learning platform to share content with students from all over the world and ensure their solutions' high performance.
Virtual Learning
Some eLearning programs provide a virtual environment for safe experiments and tests. For example, students can test their theories, and only after they confirm the ideas are safe, they move on to real-life testing. Such solutions reduce risks, allow students to do experiments at home, and improve the learning process.
3-D Printing
Printing out 3-D prototypes allows students to visualize their ideas and findings. 3-D printing can be used to create different objects – from car models to viruses and even molecules.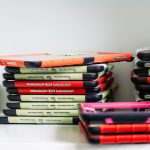 Internet of Things
Internet of Things (IoT) is another powerful technology that is finding its way into eLearning methods and solutions. Connecting different devices, like smartphones, speakers, webcams, students, and speakers, can communicate and work together.
Education Trends & E-Learning Technologies
Aside from the above online learning technology, many other innovations are widely used in eLearning or just finding their way into it. Let's review which technologies will drive the force of online education in the foreseeable future.
Gamification
Gamification is one of the major technologies used in eLearning. It's predicted that gamification will turn online education into a video-game-like experience where students will need to pass levels, level up, and get achievements.
Wearable Technologies
While today, Augmented Reality is used in eLearning, in the future, the focus might shift to Virtual Reality combined with wearable tech like VR glasses. Such technology is also called immersive multimedia since it allows for students to immerse in new environments. In the future, it might be reinforced with virtual taste, smell, sound, and touch.
MOOCs
'MOOC' stands for massive open online course. Free online courses available for anyone. Such courses offer an affordable way to learn new skills and get new knowledge and can be attended by millions of students from all over the world at the same time. A great example is edX, a platform offering free courses and paid subscriptions for those who want to get a diploma and certificate.
Robotic Teachers
One day, robots will replace teachers in classrooms. Such technology is already used in South Korea, where a robot teaches students English. The robot is operated by a teacher who is in Australia. In the future, there is a possibility that such robots will become independent of their operators and will replace teachers.
3D Learning
Another exciting technology coming into the future is 3D learning – a combination of AR and 3D. Students will be able to learn new concepts with the help of 3D glasses watching different holograms. This way, they will study plants, molecules, and viruses from different angles and views.
Key Advice for Integrating Innovations & Technology into E-Learning Process
So, how can you successfully implement all of the above technologies in eLearning?
The below checklist will help you make the right decisions:
Choose technologies that enable eLearning – you need to understand your end-users and select a technology that improves the learning experience and meet your business goals.
Make data-led decisions about innovation – before planning any changes to your course or materials, check analytics to learn how students interact with learning materials, what they ask for, and which points can be improved. Any decisions should only be based on real data and not on assumptions.
Introduce brain-friendly solutions – you can create brain-friendly classrooms by making the learning process relevant. Help students create positive associations, visible progress and achievements, educate how to prioritize information, and let their brains take a break when it's needed to reduce stress.
Adopt a people-centered approach – try to match your eLearning solutions with what your students need. Don't try to create a one-size-fits-all solution that will satisfy all groups of students.
Use your audience as inspiration – before you make any decisions regarding creative solutions, make sure that your students need such changes. Use their feedback as inspiration for future changes, and don't forget to match them with your business goals.
Bottom Line: Future & E-Learning Technology
The future of e-Learning technology seems bright and prosperous. The combination of innovative solutions, technologies, and traditional educations methods provides a lot of opportunities and benefits:
Economic – innovations make learning more time and cost-effective
Time management – eLearning allows students to save a lot of time since they can learn from anywhere and far quicker than 4-year Bachelor's programs.
Dream institution – online education provides access to the best universities and learning facilities, allowing them to get the best learning experience.
Subjects and assistance – VR, AR, 3D, and other technologies help students get better insights and information.
The future belongs to eLearning solutions, and we're about to enter the era when such solutions will prevail over traditional education.
Featured Image: Giu Vicente, Unsplash.