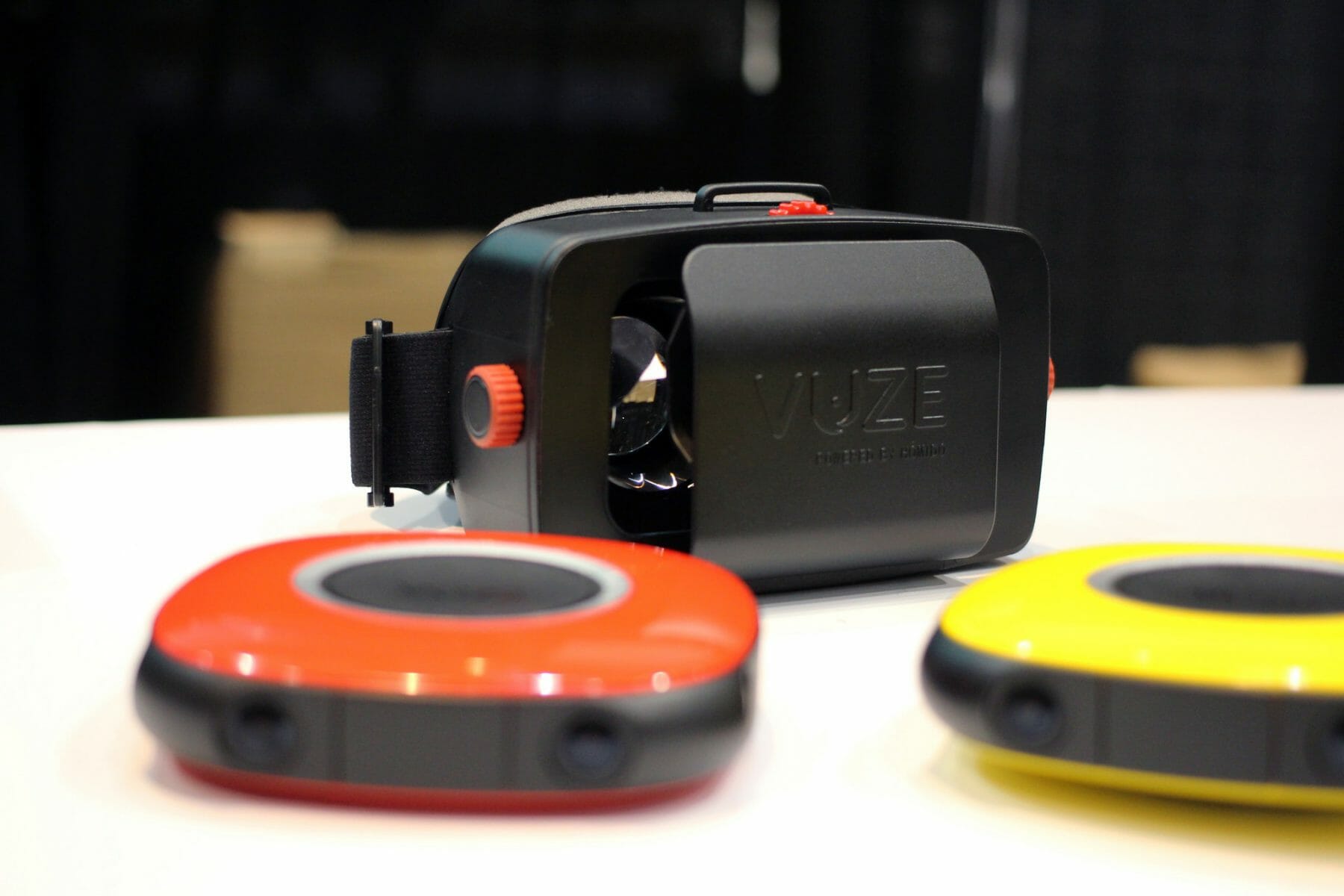 OU Journalism Majors Report in VR
June 25, 2018
University professors are finding uses for virtual reality (VR) in fields from medicine to aviation. A new program at the University of Oklahoma's (OU) Gaylord College of Journalism and Mass Communication isn't teaching with VR. Instead, it teaches students how to produce it.
Led by Professors Kathleen Johnson (an Emmy award-winning former network news producer) and Mike Boettcher (an Emmy award-winning veteran war correspondent), the class teaches learners to produce their own long-form investigative documentary in 360º.
VR in Journalism at OU
"They have one semester to do one story," Johnson said. "It has to be in-depth, researched, with an investigative-type look and we want them to take chances. We want them to push the envelope with production, journalism, data gathering, and now, technically with VR so that they are prepared for the new media that we have now."
There are five majors OU students may pursue at Gaylord College: advertising, journalism, media production, public relations, and professional writing. And according to Johnson, learners from each concentration have now taken the VR course since it began its first run last fall.
"They all know now that there is a need to have a video experience as well as an in depth experience," Johnson said. "To my surprise, there's a huge desire to learn about new technology, such as VR. The class is capped at 14. In the past, we've usually had around 8 students, which, for this class is actually a big number. It's an in-depth project, and very hands on. Since we've been doing VR last fall, it's been full with a waiting list."
Reaching New Heights v4 from University of Oklahoma on Vimeo.
Telling Stories with New Technology
The digital age has caused a seismic shift in the media landscape. But still, most news production still borrows heavily from the past. The landing pages of news sites are made to look like their newspaper's front page. Storytelling still takes similar forms. But new media is increasingly used to do it. And Johnson says learners recognize that.
"This generation of young people sees this as something that is necessary for their employment in the future. And I would agree. It's still in its infancy. We tell students that they're probably creating the new instructions for how to use this journalistically and entertainment-wise as they go along. They like that idea, they like that they're on the cutting edge and that they have a part in developing it and designing what it's going to be like in the future."
And for several years before last fall, many wanted to incorporate new technology into journalism education. But they still faced the barrier of cost.
Barriers of Cost
"I've wanted to explore with it, but the cameras were so expensive up until last summer that it made it hard to do," Johnson said. "I have a great relationship with a wonderful business here called Trifecta communications. They've been exploring AR and VR for about six years now. They were way ahead of most people in the nation. I've been paying close attention to what they're doing. I've met with them quite a few times and visited a few of their projects to see how they're using it. One of their employees, Rob Morris, is an adjunct professor for this class and we brought him on because he's had so much experience with this technology and how to use it for storytelling."
The class uses Vuze VR cameras produced by HumanEyes Technologies. Johnson is a McMahon Centennial Professor and receives support from the McMahon Foundation of Lawton. They provided funding to acquire the cameras.
"We wanted something that students could use and we also had to stick to our budget. I find them very easy to use. Basically you hit record and that's it."
In addition to their projects, students last fall began to cover the Oklahoma teacher walkouts using the cameras. Spearheaded by fellow professor Mike Boettcher, the initiative was dubbed 'Unfiltered.'
Teacher Walkout 360 Overview from University of Oklahoma on Vimeo.
"It was highly successful," Johnson said. "We were even surprised with how successful it was. We partnered with Channel 9 here. And put a special Unfiltered link on their site and mobile app. Students were getting some days 60,000 views of their stories. And by stories, it's known as a Look Live. In broadcasting, it means you're taping yourself live on the location with the intent to put it in a story later. So it looks like it's live but it's really not. The idea isn't to deceive people but to give them something quick and raw so you can get it up faster. Our students would go out and interview teachers live or legislators live on their cameras and they'd be uploading it to this website and to a facebook page. It was so successful that we're going to continue that with other topics going forward."
This fall, OU students from Gaylord will be reporting on Oklahoma-related issues from Washington, D.C., again using the VR cameras.
Cover Image: Maurizio Pesce, Flickr.