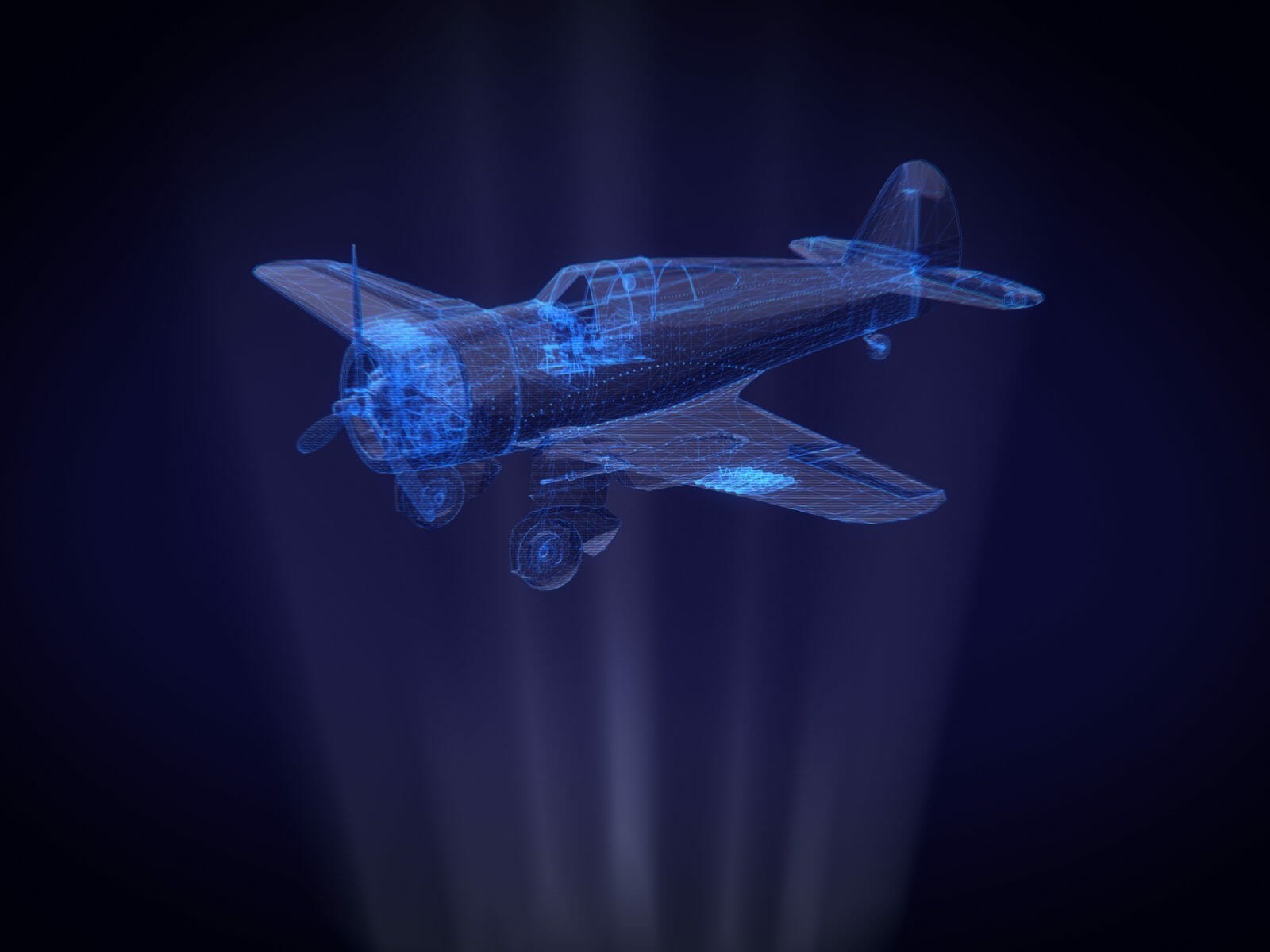 A WMU Professor Is Using Microsoft's HoloLens AR Technology to Teach Aviation
February 12, 2018
Computer simulations are nothing new in the field of aviation education. But a new partnership between Western Michigan University and Microsoft is taking that one big step further. Microsoft has selected Lori Brown, an associate professor of aviation at WMU, to test out their new HoloLens, the world's first self-contained holographic computer. The augmented reality interface will bring students a little closer to the realities of flight.
When it comes to the use of innovative technology in the classroom, this is by no means Professor Brown's first rodeo. She has spent years researching the uses of virtual and augmented reality in aviation education.
"In the past 16 years that I've been teaching advanced aircraft systems, I have identified many gaps in the tools and equipment available to me as a professor. Ultimately, mixed reality bridges the gap between simulation, the aircraft and the classroom," Brown told WMU News.
Using the HoloLens to Fly a Plane and See Inside It
At the moment, Brown and her team have incorporated the HoloLense with WMU's CRJ-200 flight simulator. They are currently designing a further simulation for the Federal Aviation Administration that will help pilots prepare for and respond to changing weather scenarios.
They have also already created JetXplore, which allows students to intimately explore the parts of a plane. "I wanted my students to be able to see inside and interact with aircraft components such as a turbofan engine," says Brown. "When I saw that the medical community was using HoloLens to allow students to see inside the human body, I realized that HoloLens could augment my lab. The ability to see inside an engine is similar to seeing the bones of a human body." Brown wants to recreate that app with an entire virtual airport.
"Technologies like this bring forth a new medium for aviation training, a new paradigm of mixed reality, where for the first time, we have the ability to take the analog world and superimpose digital artifacts and create mixed reality aviation simulations," Brown says. "Unlike other advanced technologies, HoloLens is intuitive and offers a natural means of interaction. There's no mouse, wire or touch screen. All you need are simple gestures to create and alter holograms, your voice to communicate with apps, and your eyes to navigate and analyze content. With the HoloLens, students are able to see inside the jet engine while also interacting with the engine components and full flight deck. They're developing muscle memory, which increases retention."
Use of the HoloLens comes with being recognized by Microsoft for its Women in Mixed Reality Spotlight Partner Program. She was also featured last fall at the company's Mixed Reality Academy and has recently received WMU's Innovative Teaching award.
Using the HoloLens in Surgery
Microsoft's HoloLens has already been used to aid in surgeon training and actual surgery. In a recent effort conducted by Imperial College London, surgeons superimposed CT scans over a patient's limb in the operating theater, allowing them to 'see' the fractured bone in place.
"We are one of the first groups in the world to use the HoloLens successfully in the operating theatre," said Philip Pratt, a research fellow at Imperial College London, according to The Indian Express. "Through this initial series of patient cases we have shown that the technology is practical, and that it can provide a benefit to the surgical team," said Pratt, lead author of the study published in the journal European Radiology Experimental.
The development edition of the HoloLens was released in the spring of 2016, but it has yet to come to market in a consumer version. Its adoption has begun to accelerate recently, and it stands as an alternative to VR that is better suited to many tasks.