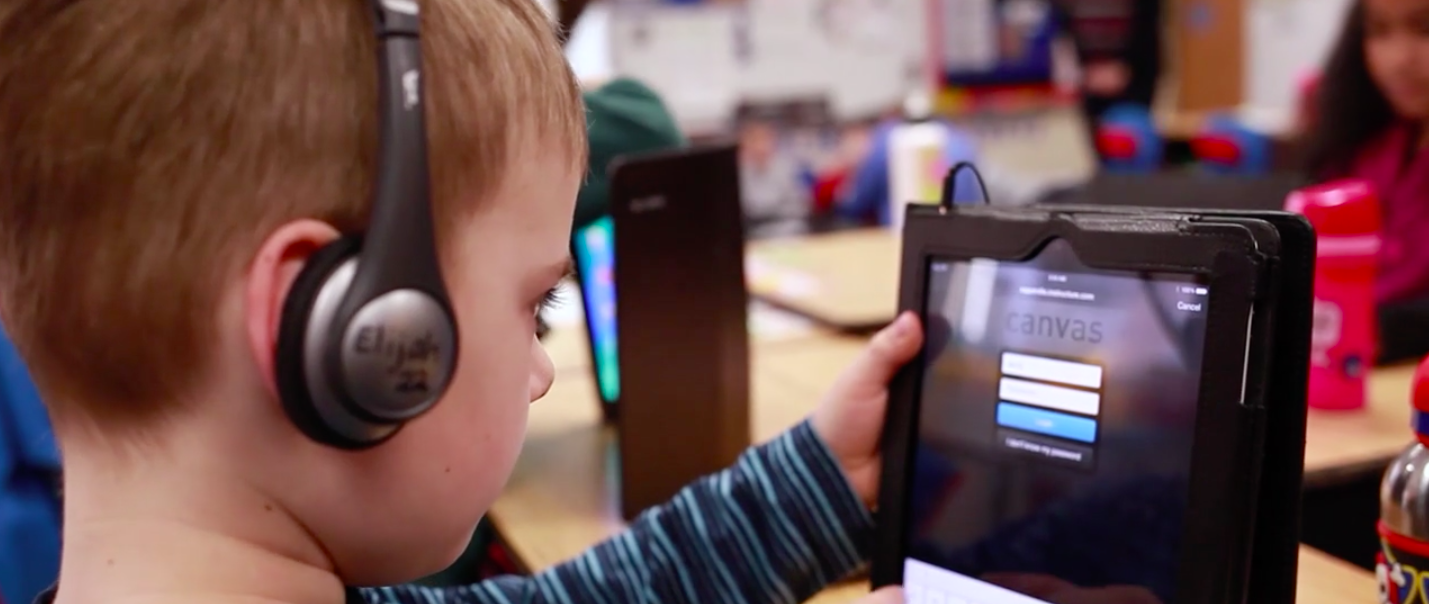 Instructure Reports Q3 Earnings, Leadership Change
October 29, 2018
On Monday, Instructure, the maker of Canvas, made two big announcements. First, they published their Q3 Quarterly Report. Second, they broke the news that CEO Josh Coates, who has led the company since 2010, would be stepping down and taking a position as executive chairman of the board. Company President Dan Goldsmith will replace him.
Instructure continues to make gains in revenue. The company grossed $55.2 million in the third quarter of 2018. The figure is up from $43.2 million in Q3 2017. The growth was driven by the fact that they brought Canvas to districts and institutions with a collective student body numbering in the hundreds of thousands.
Adoption and Revenue Continue to Grow
These include K-12 districts such as Frisco Independent School District, which counts 36,000 learners. Institutions of higher education, like the University of Texas at Arlington, Oklahoma State, and California State University, Fresno also signed on.
Q3 saw major Canvas adoptions overseas as well, with institutions such as University College Cork in Ireland, Lund University in Sweden, the Pontifical Catholic University of Chile, and several others.
Corporate adopters of Bridge—the professional LMS counterpoint to Canvas—included companies like Vivint, MassMutual Life Insurance, and divisions of StubHub.
"We delivered a solid third quarter with $55.2 million in revenue and realized meaningful year-over-year improvements to our operating margin," said Josh Coates, CEO at Instructure, in a press release. "During the quarter, we had great success executing against our long-term strategy of providing a more robust suite of Bridge offerings as well as winning key deals in the extended enterprise space."
This summer, Canvas passed Blackboard to become the most widely used LMS in the U.S. In July of this year, Michael Feldstein, who tracks LMS market share, found Canvas had officially counted 1,218 institutional installations, while Blackboard had 1,216, giving them a statistical tie for market share. It's likely that lead has increased since.
Still in the Red
But despite these gains, Instructure continues to report a net loss. The damage in Q3 was GAAP $11.47 million, virtually identical to the net loss reported in Q3 2017.
The company has reported a net loss every year since at least 2012. They have benefited from five VC funding rounds worth a combined $90 million. Their IPO in 2015 also did better than expected, raising something in the ballpark of $80 million. That stock rose in value more or less continuously to a lifetime high of $47.05 per share in July. It has since corrected to around $30.
There's no doubt that Canvas and numerous other Instructure products have proven their strength, but one has to wonder how long the company can sustain itself without turning a profit.
CEO Josh Coates Steps Down
Instructure turned 10 this year. For the majority of that period, Josh Coates has been at the helm. He took the position in 2010, coming from Berkeley Data Systems (mozy.com), which he founded in 2005.
"After more than eight years as CEO of Instructure, it's time for me to take on a new role within the company," said Coates in a statement. "I'm confident in Dan's [Goldsmith's] proven ability to build on our strong momentum, lead our great culture, and deliver amazing customer experiences. It's been wonderful to see this company grow from a student project to the global organization it is today."
While Coates will assume the role of executive chairman of the board, Goldsmith will take up the role of CEO.
"Josh [Coates] and the team have built an amazingly innovative company over the last 10 years, disrupting the way technology offerings serve both education and corporate markets, and I am honored to serve as the new CEO," said Goldsmith in a release. "Instructure has an amazing culture centered around openness, customer satisfaction, and innovation and I'm humbled to be a part of it. We have a clear path forward and I'm inspired as I work with this incredible team."
Goldsmith came to Instructure in June of this year from Veeva, a cloud-based software provider.
Featured Image: Likeable Media, Vimeo.