As Lynda.com Expands Early Adopters Seek Affordable Alternatives
March 04, 2017
Lynda.com is one of the world's largest and most lucrative online education businesses and an example of how mergers and acquisitions can be used to drive a company's short- and long-term success. However, as Lynda.com–now owned by LinkedIn, which was recently purchased by Microsoft–continues to expand, some early adopters are seeking more affordable alternatives.
Lynda.com's Humble Origins and Rapid Expansion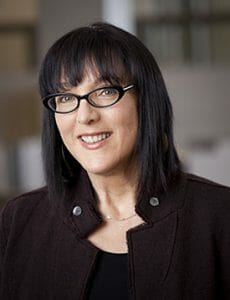 When Lynda Weinman started Lynda.com, she wasn't planning to eventually sell the company for over a billion dollars. In fact, Weinman bought her domain for a mere $35. Slowly, she turned Lynda.com into a go-to online destination for people in the technology and business sectors to acquire new skills.  Sometimes described as the "mother of the Internet," Weinman, who is now 60, launched her site in 1995 to share free resources. It was a free D.I.Y. space for anyone eager to explore this new domain of work. By the time she sold her site to LinkedIn, it was a pay-per-view video-based learning hub.
Not everything has been an easy ride for Weinman. She was hit hard by the dot.com crash in 2001and then weathered the recession in 2009. She has had to resist the temptation to jump on every new online learning trend, including the move to MOOCs. In the end, her intuition about online learning and business has paid off. What started as 20 online video courses is now a library of more than 6,300 courses with more than 267,000 video tutorials.
In 2015, Weinman told Fast Company that she was not necessarily looking to retire, but she and her co-owner husband had started to look for a potential buyer. The LinkedIn offer was too good to turn down. But as Lynda.com expands, will Lynda Weinman's original vision persist, especially now that LinkedIn has been acquired by Microsoft?
The LinkedIn Buyout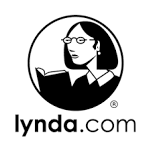 The buyout to LinkedIn happened in 2015. When Weinman sold Lynda.com to LinkedIn, she posted the following optimistic comment on LinkedIn: "This is a moment in history when people can learn anytime, anywhere, and with no boundaries. We believe in LinkedIn's future stewardship and vision and feel that we have found a perfect cultural fit for our mission." While many onlookers applauded LinkedIn's decision at the time and even described it as the best investment LinkedIn will ever make, only two years later, many people and larger subscribers, including colleges, are beginning to look elsewhere as Lynda.com's prices continue to soar.
As Lynda.com Expands, Colleges Look for Affordable Online Course Providers
In late January, Inside Higher Education reported that several colleges with subscriptions to Lynda.com had seen double-digit increases over the past 24 months. Some people are wondering whether this reflects the acquisition by LinkedIn, which in turn was acquired by Microsoft, is behind the price hikes.
Chaminade University in Honolulu did renew its contract with Lynda.com but with a 20 percent increase. The University of the Arts in Philadelphia was weighing its options in late January after it learned about  a 37 percent increase in its subscription. Emerson College told Inside Higher Education that they would face a 57 percent over the next three years. Indiana University was facing a more than 60 percent price hike last year. A representative from Indiana explained, "We simply could not justify increases like that, so we made the decision to discontinue. in my view, they really are pricing themselves out of the higher education market, and that could be part of their strategy."
For individuals, however, as Lynda.com expands, it continues to offer many benefits. Kali Ahmed is a writer specializing in SEO writing in the finance sector. She uses Lynda.com to stay on top of her game: "I work at home and run my own small business. From time to time, I bring on a few other freelancers to tackle a bigger project. Rather than try to train them at a distance on my own, I often use Lynda.com. With my own account and the money I invest in training other contractors, I maybe spend about $600 to $700 annually on Lynda, but it's a business expense that I can use to lower my tax liability and well worth it." Kevin Sorenson, a web developer based in Vermont agrees: "I live in a very remote area and work alone. LinkedIn is my co-working space and Lynda is my workplace training department. I have no complaints."