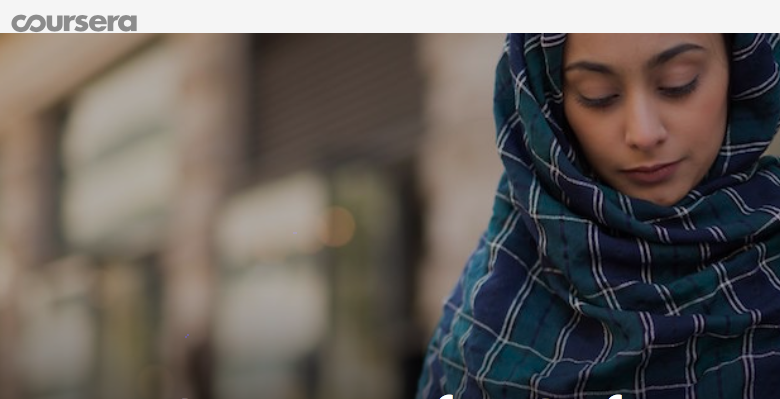 Coursera for Refugees: Marking Two Years of Impact
June 20, 2018
In the week leading up to World Refugee Day, there have been dozens of high-profile reports about the ongoing plight of the world's refugee and migrant populations. From the perilous journey of 650 migrants who were turned away from two countries before eventually being granted refuge in Spain to the situation facing detained parents and children at the U.S. border, we are currently living in a world deeply shaped by the daily struggles of people who have been forced to leave their homes due to war, poverty, and environmental destruction.
Educating the estimated 65 million children, adolescents, and adults who are now part of the world's refugee population is also an ongoing challenge. Millions of children and young adults who would otherwise be enrolled full-time in school are now unable to attend either because they are on the move or living in one the world's many refugee camps. As adult refugees arrive in new countries, retraining is also essential. Since 2016, Coursera for Refugees has reached a small but significant portion of this population and has plans to continue supporting migrant learners over the coming years.
Assessing the Scope of the Education Crisis
The scope of the education crisis facing the world's refugee and migrant populations is difficult to assess but a few statistics can help to put the crisis into context. A 2016 UNHCR (UN Refugee Agency) study found that approximately 1.75 million refugee children are not in primary school and another 1.95 million refugee adolescents are not in secondary school. The report also concluded that refugees are five times more likely to be out of school than the average global population. However, children and adolescents aren't the only populations who need access to education.
A 2016 PEW Research Center study reported that since 2013, the demographic profile of asylum seekers in Europe, Norway and Switzerland has been dominated by young men under 35 years of age. The study found that among all asylum seekers in 2015, approximately 19% were male minors (0 to 17 years of age) and about 42% were young adult males (18 to 34 years of age). Girls and young women were among the asylum seekers but were not represented in as high numbers. What is clear is that with a majority of asylum seekers in Europe in their late teens to early thirties, the need for access to university-level courses is pressing. This is the gap that Coursera, a U.S. based MOOC provider, is attempting to fill.
Coursera for Refugees Has Reached 11,000 Students Worldwide
In an article posted on the Coursera website earlier today, Mathew Klein, Head of Coursera for Governments, reflected on the company's intervention: "We launched Coursera for Refugees in 2016 to bring high quality education to the populations who need it most. For the past two years, Coursera for Refugees has provided free access to our entire library of courses to any refugee in the world, enabling them to earn recognized credentials from top universities." In fact, over the past two years, Coursera has managed to reach over 11,000 refugees around the globe. While some have benefited from taking several components of courses, many others have taken courses to completion. As Klein emphasizes, together, the 11,000 refugees who have enrolled in Coursera courses have received "over 8,913 recognized credentials in subjects ranging from language skills to data science to leadership."
To reach refugees living around the globe, Coursera has partnered with 22 organizations and non-profits, including the U.S. Department of State and UNHCR. As a result, Coursera for Refugees has been able to serve learners in over 115 countries since launching just two years ago on World Refugee Day. 
The Private Sector Has a Key Role to Play in Supporting the World's Refugees
Klein emphasizes that supporting the world's refigure population is something Coursera is committed to continuing moving forward, but he also notes that Coursera can't solve the education problem facing the world's displaced populations on their own. "Today on World Refugee Day," writes Klein, "We encourage other companies globally to act as well." Specifically, Klein commends Starbucks and Chobani who have both committed to supporting and hiring refugees, but he notes that along side hiring commitments, education needs to be made accessible: "As our peer companies recognize the quality of refugee hires, Coursera is proud to play a role in helping refugees successfully build their competencies  to access employment opportunities across the world."