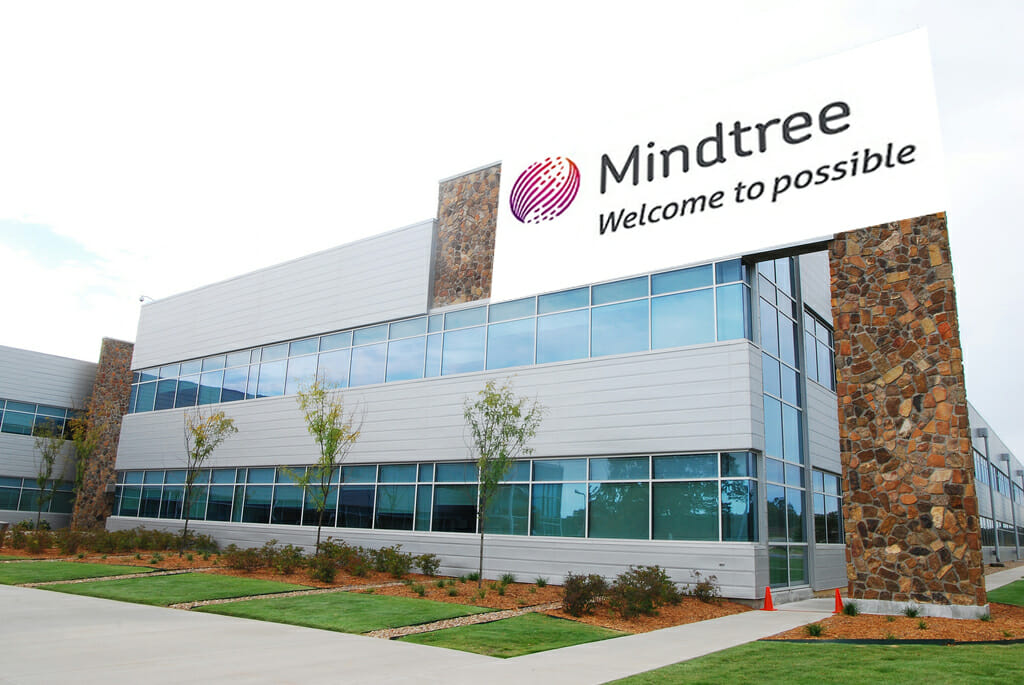 Mindtree's Reskilling Initiative is a Workplace Makeover
February 08, 2018
In recent years, Mindtree has earned a solid reputation for helping organizations implement business and technology solutions through global software development. While still best known for its product-development services, Mindtree has recently started to tackle another challenge: the world's growing reskilling crisis.  eLearningInside recently talked to Anindya Maitra, Head of Organization Development at Mindtree, to learn more about how Mindtree is tackling the reskilling challenge and what is working about their approach. This is the second installment in our two-part interview.
Reskilling On a Mass Scale
CE: Reskilling is not an option; if workers want to remain relevant, they must reskill. But how can organizations support mass reskilling in a cost effective manner?
Anindya Maitra: While Digital-Intellectual-Emotional infrastructure indeed has a cost, its effectiveness depends on the role that the leadership team plays. Communication and proximity of leadership team creates engagement. Without engagement, the program will not work. Cost effectiveness then becomes a function of scale. How deeply an organization can engage with their employees on the reskilling journey would justify the cost. Communication on what is changing and how that impacts the organization and each employee creates urgency. Once people sense urgency they quickly look for a path or an infrastructure for support. This is where the organization connects the employee to the infrastructure it has created. Effectiveness is realized when the entire organization is listening and responding.
CE: At Mindtree, employees choose their individual learning paths–why are employees given this agency and have you seen any notable trends so far (e.g. in terms of how these paths are chosen)?
AM: Learning paths are influenced by three factors (1) current project needs (2) demand forecasts from clients and (3) aspirations of individuals. There is continuous push-pull between what work demands and what individuals aspire to become. Since there is always a mix of legacy and emerging technology projects, there is a constant pull to learn new technologies and a push to continue to deliver legacy projects.
For engineers, there has been a push toward becoming proficient in both legacy and emerging technologies. This is primarily due to shorter engineering lifecycles, as well as expectations on tighter teams. Tighter teams have led to the idea of a multi-skilled engineer. Individuals with higher capability and competence are taking this path to ensure that they have access to wider opportunities. While re-skilling is one aspect for majority, upskilling and multiskilling are clear trends seen amongst top performers. With time we will see more multi-skilled engineers in the top talent market followed by capable engineers who are focused on upskilling in a singular area of focus. Both are positive trends that will fuel the new age delivery and engagement models with clients. What will differentiate top talent from the rest will be their ability to learn fast and show a spark of creativity in what they do. This trend is seen in pockets, but will soon become a mainstream expectation.
Reskilling Initiatives Can Address the Gender Gap in Tech
CE: Everyone is talking about gender equality in the workplace. Is there the potential to use reskilling projects, like the one currently underway at Mindtree, to not only prepare workers for the so-called 4th Industrial Revolution but also to tackle other workplace issues (e.g., the lack of gender and racial diversity in tech position)?
AM: Diversity and equality are quintessential for organizations to grow in a global economy. While reskilling is one part of the challenge, the other equally important part is building diversity and equality into every level of the organization. This is a particular challenge with more senior positions, where inequality is a noticeable trend. To curb this trend, Mindtree runs a focused campaign that specifically targets women engineers who are soon to be college graduates looking for a job in the technology sector. At a senior leadership level, we identify top women leaders and invite them to an exclusive leadership program called 'Exuberance'. These women play a critical role in the leadership and succession planning process as Mindtree prepares for new and emerging roles.
Working in a multi-cultural workforce that is also cross-generational creates new challenges, but it also promotes a more inclusive way of working. So, it isn't limited to gender or racial quality, it is cross-generational diversity as well that must be addressed as we prepare for the 4th Industrial Revolution.
Addressing Fears About Automation
CE: Automation is very frightening to a lot of employees. People fear that as automation scales up, humans will become obsolete. How is Mindtree responding to these real and legitimate fears?
AM: We train people for the long term and help them to move into roles that would be hard to replicate. While automation will take over repetitive work, there will always be work that requires human qualities. Collective human behavior and decision-making abilities will continue to be the core of human existence. We as a race will continue to create new ways of doing things. This is how culture evolves. In the new world we will co-exist with machines. At Mindtree, we talk about change and we talk about our culture. We talk about future and we take part in the change process. This is our culture. A strong culture is part of our emotional infrastructure that acts as a support network.
Leadership proximity and conversations are helping people to understand our priorities, which, by no coincidence, is our people. We are investing more in talent and leadership development than ever before. In fact, our largest investment to date has been in setting up our Global Learning Center that highlights Mindtree's mission to develop human capital. This is our response to fear related to automation. Our goal is to support and encourage Mindtree Minds in their reskilling journey so that they can be prepared for the next big opportunity.