Coronavirus: How Schools Are Using Technology to Learn on Lockdown
February 25, 2020
In the early weeks of 2020, coronavirus has spread around the world. As the death toll from the respiratory virus has surpassed 2,500, numerous regions and cities have restricted travel, discouraged public gatherings, or put lockdowns in place. While many have been forced to cancel their plans as a result, a growing number of schools, businesses, and organizations have sought to conduct business and education as usual using technology and eLearning applications.
Lockdowns and quarantines are affecting millions around the world and forcing people to come up with creative solutions. Armani recently announced it would live stream a runway event from behind closed doors. Numerous tech companies have moved their operations fully online. In China, people are even attending online bedroom rave parties.
The Women's FW20-21 fashion show will be held behind closed doors. This is a preventative measure decided by Mr Armani to support national efforts in safeguarding public health.

Watch the live streaming at 4pm CET today on https://t.co/NWwXAxiY4f pic.twitter.com/jAKhv2YlOG

— Armani (@armani) February 23, 2020
Education and learning at all levels has also largely moved online to cope with a teacher and student body who can't leave their homes. Suddenly, people around the world have begun using to digital resources to do everything. Learners are taking lockdowns as an excuse to learn to bake, launch a side hustle, figure out how to day trade and buy Palantir shares, or any number of other tasks.
Background on the Coronavirus
The Chinese government first contacted the World Health Organization on December 31, 2019, saying that a growing number of people in the coastal city of Wuhan were falling ill with an unknown respiratory illness. Each of the early patients in some way had contact with the city's fish and meat markets.
Within a week, experts had ruled our severe acute respiratory syndrome (SARS), which had broken out in China in 2002. A few days later, it was identified as a coronavirus—a family of viruses that spread among animals and, according to the Center for Disease Control (CDC), originates from bats. The virus infecting humans was officially named Coronavirus Disease 2019, or COVID-19.
In Wuhan, cases soon began spreading from human to human contact. Symptoms include mild to sever coughing, shortness of breath, and fever. For some, it can be fatal. In the following weeks, the number of reported cases and fatalities began rising and spreading around the world. As of February 24, 77,150 cases had been reported worldwide, which have caused 2,592 deaths.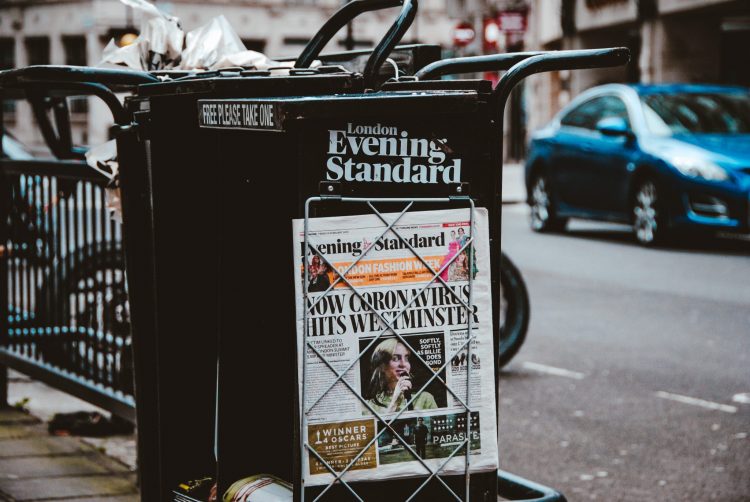 The vast majority of these have occurred in China. Neighboring countries have also been hit. South Korea has so far confirmed 833 cases and seven deaths. Recently, however, the virus has surged in Iran and Italy.
As a result, numerous lockdowns have been put in place, and many public places and institutions, including schools, have been closed. China alone has locked down over 45 million people. School closures have affected students in China, Hong Kong, Taiwan, Vietnam, Laos, South Korea, Japan, Italy, Iran, Mongolia, and elsewhere.
This Week, China Launched a 90 Terabyte Online Learning Platform for Simultaneous Use by 50 Million Students
But that doesn't necessarily mean that classes are canceled. Instead, many have moved online. This week, China launched a massive national online learning platform for the country's secondary school students. It already has 169 lessons covering 12 subjects.
To deliver the platform so quickly, the government contracted tech companies like Baidu, Huawei, and Alibaba, along with telecom providers China Telecom, China Unicom, and China Mobile, to work together to provide the cloud capacity and bandwidth. The platform is now operating with 90 terabytes of bandwidth and uses over 7,000 servers. It has been built for simultaneous use by 50 million students.
Drawing on Experience from Other Natural Disasters
Many classes, however, continued before the launch of the massive learning platform this week. eLearning classroom alternatives are frequently used around the world to continue classes during extreme weather events and other situations that force school closures.
In an opinion piece for the South China Morning Post, retired biology teacher Anjali Hazari describes how many schools are already practiced in switching to eLearning days due to other events.
As Hanzari writes, "Experience of bad weather, and coping with the disruption caused by recent anti-government protests in Hong Kong, have helped." Typhoons frequently hit the island state and cause schools to close.
Hanzari's colleagues also describe how they use numerous online services, like Google Classroom and Hangouts, Zoom, Active Learn, Tapestry, and more to continue learning.
Concerns with Screen Time Among Younger Learners
This has presented some issues for younger learners. Coronavirus aside, doctors and officials around the world have taken steps to limit screen time for children in recent years. Bringing classes online for weeks and months at a time presents a challenge for this population.
In China, the government has begun broadcasting primary school lessons on state television's China Education Television Channel 4. According to the Chinese Ministry of Education, this is both to limit the amount of people using their platform and to protect younger learners' eyes.
In Hong Kong, educators also told the South China Morning Post's Anjali Hazari that their eLearning response to coronavirus differed depending on the age of the student. "We are particularly careful to limit the amount of screen time our youngest students are given on any day," said Sean Lynch, head of the Chinese International School.
A Boon for the Edtech Sector
While the coronavirus has hurt businesses around the world and hit the global stock exchange hard, it has provided a huge demand for edtech and eLearning services. Speaking to Bloomberg, iTutorGroup founder Eric Yang said that people taking courses on his platform in the first week of February had tripled compared to the previous year.
"The coronavirus is redefining the online education sector," Yang told Bloomberg. "I expected online classes would surpass physical tutoring businesses in three years, but now I think the turning point will come much earlier."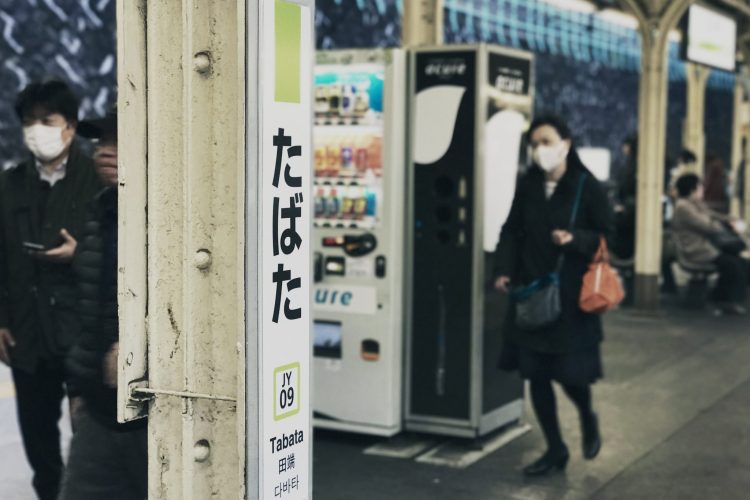 On Monday, stock markets in the U.S., U.K., and Japan were down. But numerous Chinese eLearning stocks have increased sharply since the outbreak. TAL Education common shares hit an all-time high on February 21. Both New Oriental Education and Technology Group and Tencent, the latter of which worked on China's national eLearning platform and maintains an education brand, also hit a one-year high last week. But shares at both have since corrected.
How Long Will Coronavirus Last?
It appears that, at least in China, the response has slowly brought coronavirus under control. On February 24, the WHO said that the daily instances of new cases being reported peaked between January 23 and February 2. Ever since, there has been a steady decline.
Speaking to the New York Times, WHO officials said that China's quarantine measures have been working.
"China has taken one of the most ancient strategies for infectious disease control and rolled out probably the most ambitious and I would say agile and aggressive disease-contagion efforts in history," said Dr. Bruce Aylward, an epidemiologist who led the team surveying the virus outbreak in China for the WHO.
But while it appears that the danger is declining at the site of the outbreak, coronavirus cases have continued to break out in other countries. School closures will likely be a part of the response plan in each region, and it's possible that schools around the world will need to employ eLearning to keep learners on track for some time to come.
Featured Image: Tam Wai, Unsplash.