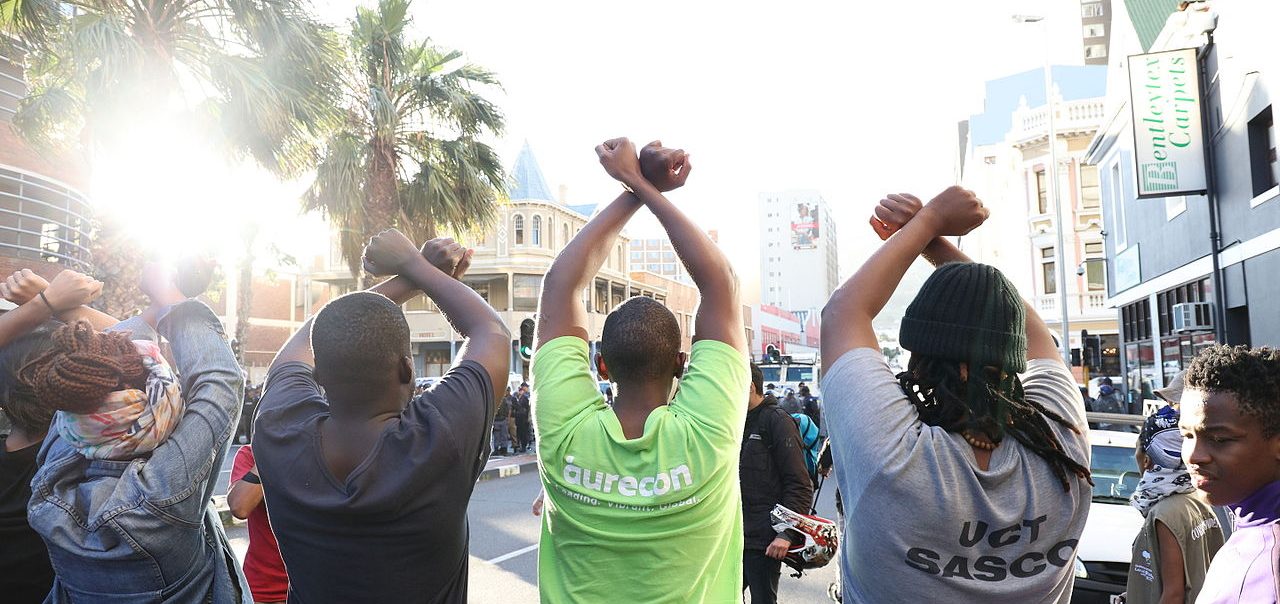 What Role Should Blended Learning Play During Campus Crisis or Unrest? Insights from the #FeesMustFall Movement
February 05, 2020
In recent years, online and blended learning has been put to use frequently during periods when teaching face to face is impossible. eLearning has been used to maintain instruction during hurricanes, heavy snows, floods, and fires. Educators have even continued to teach with online and blended learning during violent conflicts when traveling to schools becomes no longer safe. Communities often rally behind these efforts and view it as a best-case-scenario with all things considered. But that is not always the case. In a recently published article, researchers interview professors from the University of Cape Town (UCT) who were abruptly forced to take their courses online when protesters shut down campus. Though placed in a highly unique situation, their insights carry relevance for other online and blended learning responses to crises and the pedagogy more generally.
University of Cape Town researchers Laura Czerniewicz, Henry Totter, and Genevieve Haupt recently published "Online teaching in response to student protests and campus shutdowns: academics' perspectives," in The International Journal of Education Technology in Higher Education.
#RhodesMustFall, #FeesMustFall, and Why Blended Learning Was Mandated at UCT
Between the fall of the former Apartheid South African government in 1994 and 2016, the undergraduate population in the country more than doubled from 495,000 to over 1.1 million. During this period, state financial support of public education was decreased. The gap was made up by a combination of service cuts and increased tuition and fees. In 2015, students at some universities were facing tuition increases of 10% or more for the following year.
Further, as the authors write, "This shifting of the financial burden away from the state towards the individual student coincided with the South African government's greater acceptance of a neo-liberal understanding of higher education being more of a private good than a public one."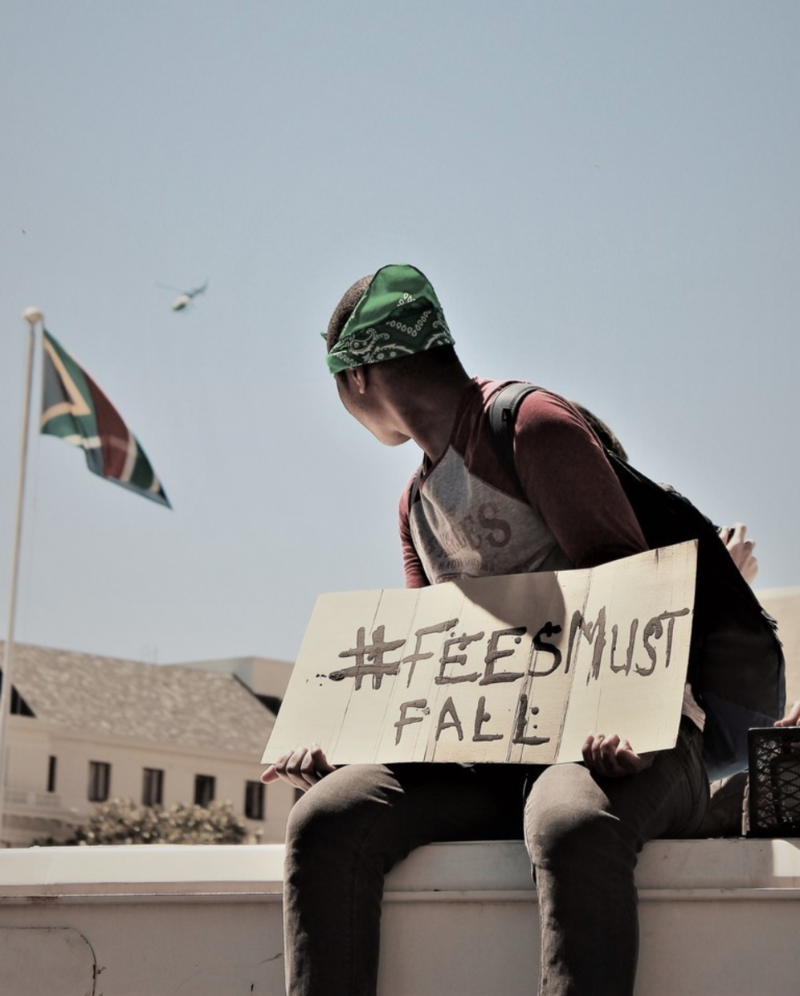 Following the success and attention gained by the #RhodesMustFall movement, protesters began organizing and demonstrating in 2015 at the University of Witwatersrand with the aim of making higher education more accessible in South Africa. These protests soon spread to UCT, Rhodes University, and, before long, throughout institutions of higher education in the country.
Protesters' tactics ranged from peaceful demonstrations and occupations to violence and property destruction. In all, the protests lasted a year from October 2015 to October 2016, when former President Jacob Zuma announced there would be no fee increases in 2016 and that higher education for poor and working class families would be free.
Campuses Close, Institutions Mandate Online Learning
The UCT campus was closed numerous times during the year of the protest, both by protesters and the administration. Both the Department of Higher Education and the UCT administration put heavy pressure on professors to continue teaching remotely.
On the one hand, every professor the researchers interviewed wanted to continue teaching. They viewed it as a duty to the students who were on their way to graduation and those who did not want to participate in the protests. What's more, many were curious or enthusiastic about the potential of blended learning.
But on the other hand, they chaffed at the mandate. CTU professors maintain a high degree of autonomy when it comes to instruction and pedagogy. As one put it, "everybody would be keen to explore those [blended learning strategies] if it wasn't with a sort of gun against your head."
The mandate caught many off-guard. While some had been incorporating online elements into their courses already, others were forced to start from scratch. Professors were not given the luxury of testing blended learning out. Most, if not all, believed their instruction suffered as a result.
Consequences of the Abrupt Push into Remote Classes
On the student end, the experience wasn't seamless either. For one, not all learners had the tools or the capacity to make the switch themselves. As one professor said, "A lot of poor students don't have laptops and tablets and that sort of thing, so definitely the so-called digital divide came into play." For this reason, some thought that blended learning even increased inequity in outcomes. As one professor put it, "I think the university has definitely got a culture that is not conducive to including everyone and I think the blended learning makes it worse. If anything, it excludes people who are upset already."
In addition, some expressed fears that blended learning would get a bad wrap because of the circumstances in which it was introduced. Others thought it would bring down the reputation of the university.
But notably, blended learning took on ideological and political dimensions during the #FeesMustFall movement. As the authors write, "Many academics were sympathetic to the demands of the protestors for free decolonial quality education, and there was particular concern regarding the financial burden for poor students." Blended learning, as a result, dulled the effects of the protests.
At the same time, professors for the most part did not approve of the tactics taken by protesters.
Others fell somewhere in the middle. One said, "the more we make it normalized, that we go online and stuff, the more we normalize the protest things, the more we say, 'OK, don't worry they are going to shut down the campus,' and I kind of do feel that there should be a message that this is not normal and that more and more students should feel outraged at what they are experiencing. The fact that 200 students or so can hold the whole campus hostage is ridiculous, you know. And it is probably because we have been, we have normalized this protesting."
In their paper, the UCT researchers demonstrate how online and blended learning at their institution brought about numerous consequences and unintended results. They show how the pedagogy and use of technology is not always an unproblematic panacea for campuses in crisis.
Read the full article here.
Featured Image: Wikimedia Commons.