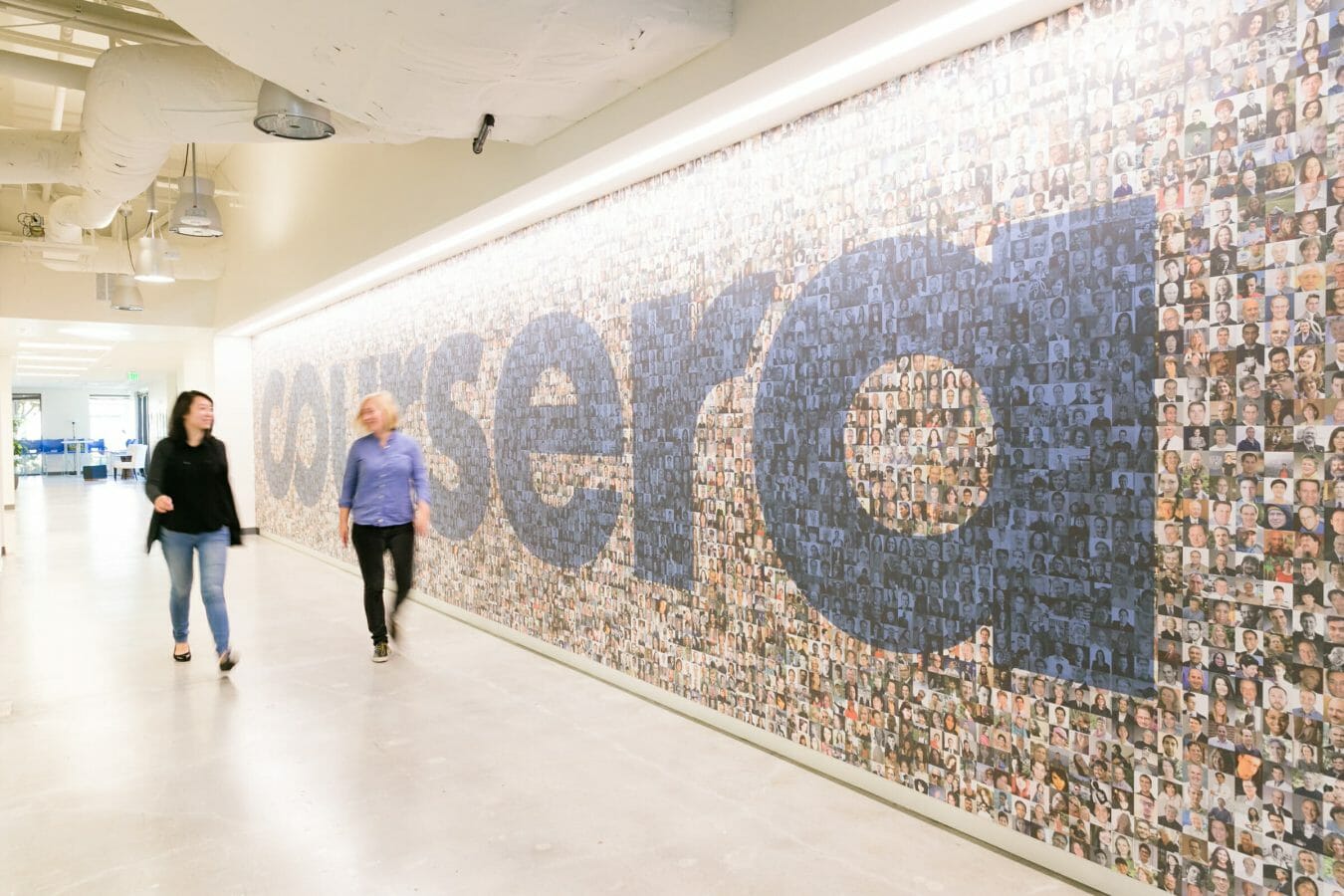 Coursera Announces $103 Million Equity Round
April 25, 2019
Coursera, which has been steadily growing in recent years, is celebrating a new milestone. On April 25, the company announced closing a $103 million investment in a Series E equity round. SEEK Group took the lead in the most recent round with support from Future Fund and the NEA.
The successful Series E equity round is just the latest good news for Coursera. Since 2017, Coursera has grown from just 26 million learners to 40 million learners. They've also changed how they deliver their courses. Among other changes, they now offer more than 300 specializations. In addition, recently, Coursera has rolled out several degree programs with top universities around the world, such as the University of Michigan and University of London.
Delivering Education in the Fourth Industrial Revolution
In a press release issued on April 25 to announce the company's new funding milestone, Jeff Maggioncalda, Coursera's CEO, emphasized that as we enter the Fourth Industrial Revolution with its notable AI and automation disruptions, we're facing major disruptions to our lives, businesses, and jobs. Maggioncalda also emphasized that with the new funding, his organization will be able to expand internationally.
SEEK Group Co-Founder and CEO Andrew Bassat is optimistic about SEEK's latest investment. "This investment reflects our commitment to online education," says Bassat. Notably, SEEK has been watching Coursera for many years now, and as Bassat notes, they are evidently pleased to come on board.
As Coursera Grows, Competitors Downsize
Just a few years ago, Coursera and Udacity appeared be going to head-to-head in the MOOC market. Today, Coursera has emerged as a clear frontrunner.
As reported on eLearning Inside over the past year, Coursera has been growing at a staggering pace. Earlier this year, the MOOC provider launched a new health vertical to bridge the skill gap in the healthcare sector. Coursera also rolled out a new stackable degree in design thinking with HEC Paris. In late 2018, the company launched AI for Everyone–a new course designed by Andrew Ng, one of Coursera's co-founders. Earlier in 2018, Coursera launched a new master's program in computer science with UPenn.  But all this comes after several years of rapid expansion. To date, the platform has managed to attract close to 200 of the world's top universities as partners.
While Coursera's growth now seems unstoppable, competitor Udacity has fallen on hard times. Despite strategic partnerships with several businesses, including AT&T, Udacity recently laid off 20% of its workforce. This announcement came after several other recent setbacks. Last summer, 5% of Udacity's employees were let go–a move that led some people to start speculating that Udacity may be in deeper trouble.
For now, there are no indications that Udacity will disappear, but Coursera's business model does appear to be working more effectively and attracting greater interest from investors. With the influx of $103 million, it seems likely that the organization's recent momentum will also continue to grow.
Image courtesy of Coursera.