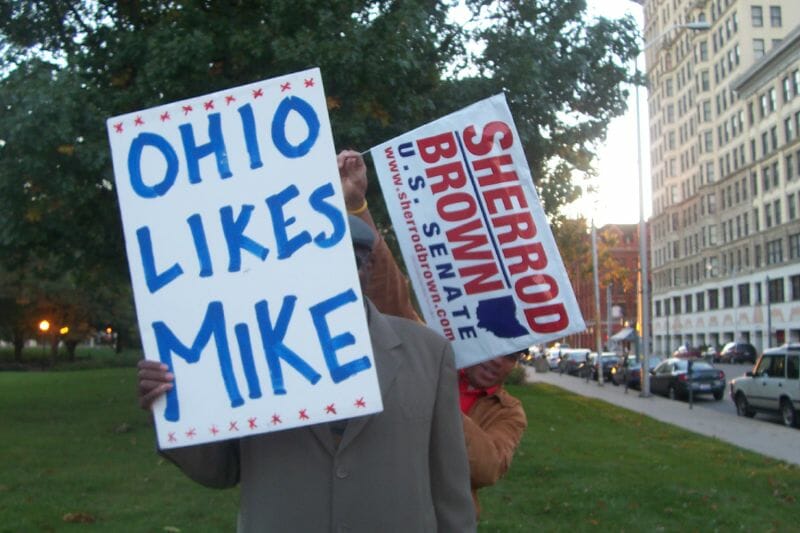 In the Ohio Primaries, School Choice, Virtual Charter Schools, and ECOT Take Center Stage
May 09, 2018
On Tuesday, residents of Ohio went to the voting booths to pick their Democratic and Republican representatives who will face off this November. A senate seat and the governor's office are the two most important positions on the line. With polling and history in mind, there were no surprises. In the race for Governor, Richard Cordray—a middle-of-the-road Democrat who earned Senator Elizabeth Warren's endorsement—fended of former Cleveland Mayor Dennis Kucinich's progressive insurgency. On the right, longtime Ohio politician Mike DeWine saw a more realistic threat from current state Attorney General and ride-or-die Trump supporter Mary Taylor. He still won by nearly twenty percentage points. The reason that this news has made it onto eLearning Inside, however, is that one topic took center stage: education.
Specifically, the fraudulent and former virtual charter school, the Electronic Classroom of Tomorrow (ECOT), which was shuttered in January, has received attention from nearly every candidate. Virtual charter schools certainly form a divisive political issue on their own. But besides the stealing of millions of state taxpayer dollars, the ECOT scandal also involved a fair amount of dubious political dealing.
This Swamp Runs Deep
ECOT's founder, William Lager, built the virtual charter school with his own blood, sweat, and concerted, well-funded state lobbying efforts. Over the school's lifetime, Lager donated roughly $2.1 million to political state causes. The vast majority—91% roughly—went to Republican candidates. Considering the $200 million of taxpayer dollars Lager took in, that's not a very good tip. Cordray has, in the past, taken small donations from Lager totaling less than $1,000.
On the ECOT scandal: "Lay not up for yourselves treasures upon earth, where moth and rust doth corrupt, and where thieves break through and steal; But lay up for yourselves treasures in heaven." Then next in Matthew: "For where your treasure is, there will your heart be also."

— Rich Cordray (@RichCordray) January 22, 2018
Spare us the sermon, Rich. You took Bill Lager's money in 2006 and money from #ECOT's COO in 2008.
"For in the way you judge, you will be judged; and by your standard of measure, it will be measured to you." Matthew 7:2 https://t.co/6Ts2YQvHfp

— Stephanie Dodd (@StephanieDodd) January 23, 2018
According to the Record-Courier, "Democrats contend virtually every Republican running statewide can be tied to ECOT."
Sticking to yesterday's ballot, these include DeWine, Taylor, DeWine's running mate, Secretary of State Jon Husted; auditor candidate Rep. Keith Faber; and attorney general candidate Auditor Dave Yost. Husted has also received an honorary degree from ECOT. Yost has spoken at ECOT graduations.
And for the icing on the cake, DeWine's son, Patrick, is a current Ohio Supreme Court Justice. The younger DeWine did not to recuse himself from the ECOT case—which was heard by the state supreme court this winter—despite having received campaign donations from Lager himself. He is also facing disciplinary actions for numerous other alleged ethical lapses. 
School Choice Will Figure Heavily in Ohio Elections this Fall
Both DeWine and Taylor continued to support virtual charter schools despite the recent scandal. This comes despite the fact that the ECOT fallout has grown even uglier in recent weeks with whistleblower allegations that ECOT had manipulated activity that tracked student software and had sweetened employee severance packages in exchange for a non-disclosure agreement.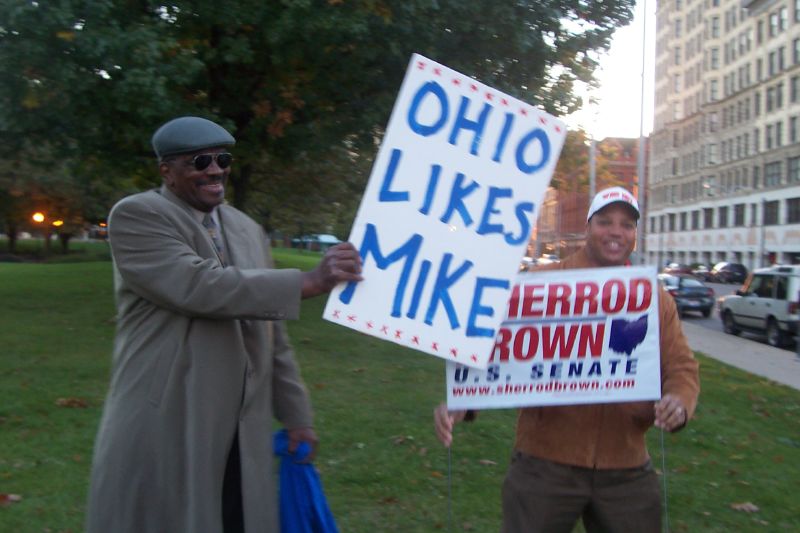 On the left, both Kucinich and Cordray have criticized the state's charter school policy. While some states have used virtual charter schools as a way to cut education budgets, democratic Ohioans know the institutions to be rife with fraudulent activity. Kucinich has referred to them as a 'multi-billion-dollar boondoggle.'
DeWine and Cordray both served as Attorney General during ECOT's lifespan. Neither initiated investigations into the school despite repeated red flags.
But neither of their track records with Lager and ECOT were enough to upset their races. Considering the ongoing attention to ECOT, both candidates' ties to the defunct virtual charter school, and their wildly diverging stances to school choice at large, education is set to play a large role in the governor's race this fall.
Cover Image: Chris Baker, Flickr.