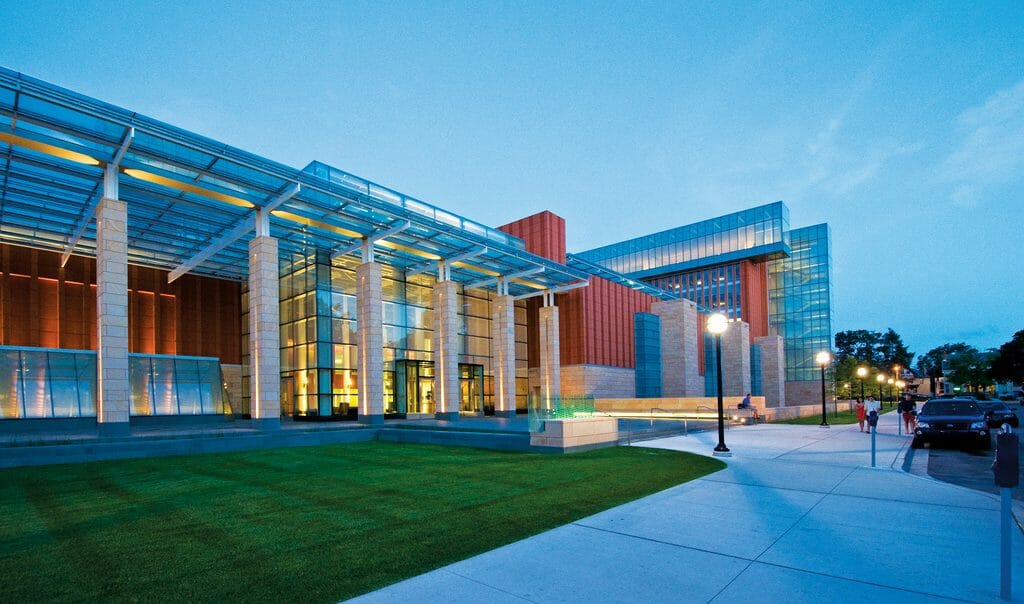 Creating an Online MBA at a Top Business School: The Latest from Michigan Ross
March 02, 2019
One of the most ambitious efforts in online education is currently underway at the University of Michigan's Ross School of Business. Since August, the #7 business school in the country has been working to put together an Online MBA degree offering for the fall semester of this year. Earlier this month, they announced they had signed with Noodle Partners, an OPM, to help the process along.
To learn more, eLearning Inside got in touch with Eliot Gattegno, managing director of the Office of Digital Education at Michigan Ross. Before heading to Ann Arbor, he taught at NYU Shanghai and the Chinese University of Hong Kong.
"I've been a professor for the past decade and I've had the opportunity to teach in a variety of disciplines across arts, humanities, business, and social sciences," Gattegno said over the phone. "I think education done well takes a lot of work and there's no difference between the [online vs. in-person] modalities."
While Gattegno won't be teaching any courses at Michigan Ross, he and his department are responsible for overseeing the creation of the Online MBA.
Optimizing for the Online Modality
With online courses, "it's always about how you can create the optimal environment with which your student is able to learn," Gattegno said. "This is done in a variety of ways in a variety of different learning environments. We're taking the utmost care with the creation of the online MBA for Ross to create what we believe will be an optimal learning environment for students in the online modality.
"One thing that's different about the Ross approach is we are really looking at this as a cohesive degree and a cohesive learning experience across the degree. That would be a differentiator from perhaps programs that are really just looking at this course-by-course, have launched a bunch of MOOCs, they're putting them together, and then calling them a degree."
"That is the complete opposite of what we're doing at Ross. We're designing our curriculum—both core and electives—in an optimal way for the online modality. And we're also creating full residencies where people will come to Ross for an experience on campus that are supported by online materials before and after to best prepare them for the residential experience and also prepare them to best reflect on their residential experiences."
Specifically, learners will travel to the Michigan Ross campus three times throughout their course of study to complete intensive in-person residencies. 
Replicating the Michigan Ross MBA Online
The faculty and team currently developing Michigan Ross's Online MBA hope to preserve all the rigor and quality of their in-person degree. In terms of pedagogy, the team is striving to highlight a series of tested and proven approaches. These include active learning, spaced learning (repeating previously covered information at specific times to bolster retention), and dual coding.
"We're also actively pursuing the creation of a social learning environment for students as well," Gattegno said. "With all these things in consideration, we're taking advantage of the best available technologies and the best available practices and learning for the students in this program."
While some educators still believe that online learning inherently falls short of in-person, Gattegno thinks some aspects of the digital modality will exceed the analog. "If you want to compare and contrast a residential experience with an online experience, in many residential experiences, a portion of your courses will be lecture-based. Research shows that lectures are not an optimal way to learn or even remember material. We're taking the total opposite approach for the online program. Knowledge acquisition normally comes from lectures or even chunked up 15-20 minute videos, that's still essentially the same thing. We won't be doing that. We'll be taking a completely active-learning-based approach."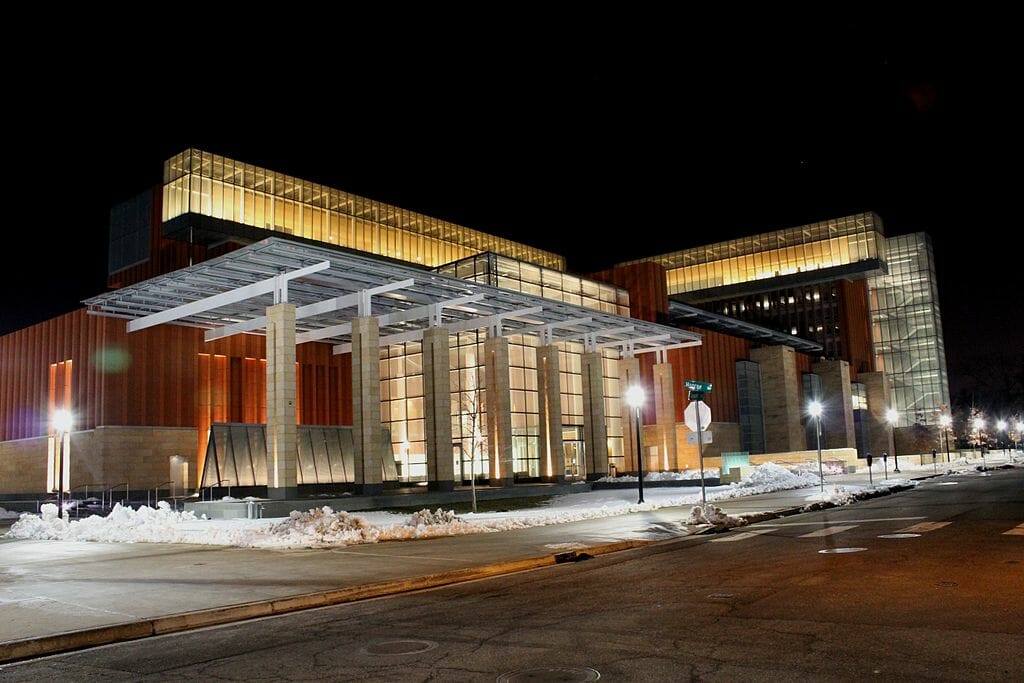 As studies often find that it's difficult to replicate the social aspect of learning in an online environment, Michigan Ross has a unique take on social learning for their Online MBA.
"The students will have a lot of flexibility and choice in this program," Gattegno said. "While social learning sounds good in principle, it's often a point of contempt for many students. This is because it's very challenging for many students to arrange their times to meet with each other, their schedules don't align, and so on and so forth.
"Course creation and how students progress through it will be heavily considered. One can't account for every variable, but we're building in the social aspect where it's appropriate. And we're also making sure students will have time. Within the classes, students will do a substantial portion in synchronous sessions.
"The students that are going to be doing this program are going to be doing just what they would be doing in, say, a case discussion and having breakout groups during a normal class at Ross. They'll go into their breakout groups online, they'll be tackling a challenge, they'll be analyzing a case, they'll return, present, debate, defend their points of view. This will be a constant throughout the synchronous sessions."
Michigan Ross Selects Noodle Partners for their OPM
Online program management companies (OPMs) are some of the most vaguely defined companies in edtech. Their role at different universities often varies widely, and can include anything from instructional design, to technological support, advertising, marketing, and recruitment.
"We are partnering with Noodle Partners, but in an extraordinarily intentional way," Gattegno said. "First and foremost, the courses are 100% designed and taught by Ross professors. As we do already for our residential courses, we support Ross faculty members in the creation process with the intent to put forward the best possible course.
"Noodle Partners is augmenting what we're already doing in house. As you can imagine, we're developing a vast amount of content. It's also good to bring in the outside expert opinions. That said, we are not outsourcing our instructional design to Noodle.
"They have been great in their counseling services and providing us with market research that we pair with our own market research and secondary research that we receive from other sources.
"We're collaborating with Noodle in a strategic way and it's largely in the technology area. We are not a technology company. The University of Michigan is not a technology company. We have a lot of research that my office has done that we would like to apply. Noodle Partners is helping us do that."
Featured Image: Wikimedia Commons.