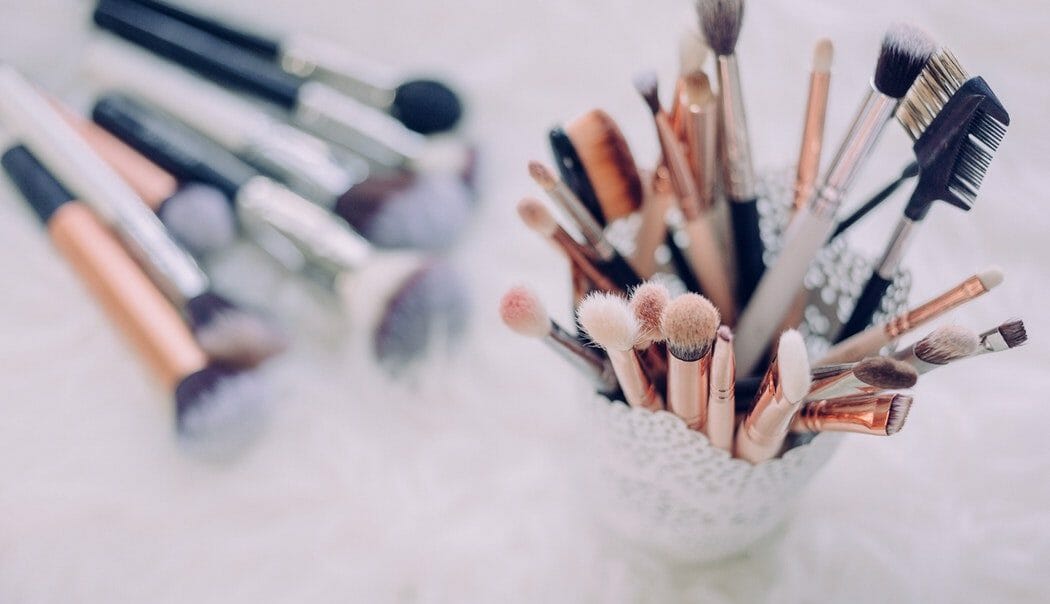 CosmoSafe Is Disrupting Beauty Industry Training With an Innovative Online Platform
February 04, 2019
For years, the beauty industry has been plagued by low-quality training schools that often fail to deliver on promises and leave students in debt and worse yet, without the credentials needed to land a high-paying job. Angela Ivana, a recent alum of the NYU Steinhardt Edtech Accelerator, wanted to found a company that would finally bring affordable, reliable, and quality training to beauty industry professionals. Her response was CosmoSafe–an innovative online beauty training company–and early signs indicate that the company is well positioned to disrupt the beauty industry training sector.
As Ivana explains, "We're in the 4th industrial revolution, but society is still training everyone based on the 2nd industrial revolution. But times are changing quickly. People are already using Youtube to self-train on all the artistic areas in beauty. So, should people really pay $20k for artistic- and technique-based courses? I think the industry should shift to essentially 'unbundle education,' as the author of College Disrupted, Ryan Craig, would say."
Ivana isn't just committed to changing how beauty industry knowledge is shared but also the industry's certification process: "At CosmoSafe, we also think a credit-based class system and certification could work better than forcing unreasonable hours on beauty professionals. " Currently, beauty industry professionals must work up to 3,000 hours to become certified, but required hours vary greatly across U.S. states.
Leadership Team Combines Edtech, Beauty Industry, and Business Expertise
CosmoSafe's all-woman leadership team is comprised of three professionals whose backgrounds span edtech, the beauty industry, and business. As Ivana explains, "All of our professional experiences aligned as entrepreneurs, freelancers, and educators with experience in beauty."
Ivana entered the beauty industry after the 2008 market crash when she found herself looking for a new career. "I used the entrepreneurship skills I learned in a high school class to create a beauty business," she explains. "I freelanced as a makeup artist and also contracted beauty professionals for bridal and media work." Prior to starting her own beauty business, Ivana had spent several years working in the financial services sector. In that context, she had acquired experience in training. Eventually, Ivana decided to leverage her managerial and training background with her beauty industry experience and landed a job as a regional education manager for a major beauty brand. This new position would plant the seed for CosmoSafe, but the company wouldn't fully get off the ground until she assembled her team.
Ivana met CosmoSafe's chief connectivity officer, Jaleesa Jaikaran, in a beauty industry marketing and portfolio building class. As Ivana explains, "Like myself, Jaleesa was a makeup artist and had done training and education work in the beauty retail space. We met for lunch one day and both had business books with us. We bonded over that. I liked how she was always driven to learn more. I was also impressed with how Jaleesa was such an authentic and passionate people person."
Ivana and Jaikaran met their Chief Learning Officer, Adrienne Blanks, at the UBS / Rent the Runway Foundation's program called Project Entrepreneur. As Ivana explains, when they met Blanks, she was actually building a similar education program for nail technicians. In the end, they decided to partner since Blanks also had specific experience in edtech. "Adrienne had already worked for a popular edtech startup and also does curriculum development for a CUNY in the higher education space. Adrienne couldn't be a more perfect fit," says Ivana. "She attended beauty school to become a licensed beauty professional. In fact, her nail tech and skin care jobs helped pay for her master's degree in business and workplace education from NYU."
Leveraging Blockchain Technologies to Reduce Risks for Learners
For many years, the beauty industry has been plagued by bad players who promise to train students and help find them high-paying jobs but deliver on neither account.
In 2018, the New York Times reported that more than 177,000 people enroll in U.S. for-profit beauty schools every year and on average, the schools charge more than $17,000 for tuition, fees, and supplies. The problem is that in many cases, the women and men going into debt don't receive the education and certification needed to eventually land a high-paying job in the beauty industry. A 2013 report in the New York Times found that hundreds of women in New York City alone had been victims of fraudulent beauty schools over the years. Some of these schools ensured students they didn't need to be fluent in English to pass a certification exam, which is not the case in most U.S. states.
Ivana didn't learn about the beauty industry's troubled training and credentialing system by reading secondary reports. When she was working as a regional educational manager for a beauty brand, she heard many of these stories firsthand from beauty industry professionals:
"I traveled from state to state meeting thousands of beauty professionals with the same terrible story. They had all bought into the 'Great American Dream' and believed that if they took out over $20,000 worth of student loans they would gain a lucrative and rewarding beauty career. That was far from the case. They were working retail making minimum wage. Similar to them, I was unable to find work after being saddled with college debt. So, I knew exactly how they felt.
"After speaking to thousands of these beauty professionals, I understood they were missing business and entrepreneurship skills. I also realized beauty curriculums were outdated with content from the 1950s. To make matters worse, 90% of beauty professionals only make $20k a year! I thought, 'How could this happen when beauty is such a stable multi-billion dollar industry even during poor economic stretches?'"
Ivana wanted to found a beauty training company that would offer low-risk, affordable, and high-quality training to women and men working in the beauty industry. As she explains:
"CosmoSafe is filling the gaps in beauty education between the artistic techniques and theory they teach in traditional beauty schools. We focus on teaching practical knowledge that up-skill beauty professionals. We believe if they learn modern science and business skills, it can help them function at a higher level, better service and educate their clients, and increase their earning potential."
"We believe no beauty professional should have to struggle financially in such a lucrative industry just because they lack several years' worth of 'trial and error' experience. Access to modern and affordable education, online, can help beauty professionals avoid pitfalls and gain a greater sense of achievement."
Ivana also emphasizes that unlike many other online options for beauty professionals, the CosmoSafe team has sourced high-quality content from industry experts:
"Instead of just creating opinion-based videos to post on YouTube or a fly by night internet course, we curated a team of fantastic experts that contributed to our curriculum. So, CosmoSafe partnered with scientists, business professionals, as well as skin care, hair stylists, and makeup professionals to create the CosmoSafe beauty education program."
In addition to offering high-quality content, however, CosmoSafe has also opted to provide learners with another layer of protection by implementing blockchain technologies. "We've noticed how credentialing fraud negatively impacts our industry," explains Ivana. "We believe introducing digital blockchain credentials to the beauty industry can help keep credentials secure, tamper-proof, and easily accessible for the public, states, and professionals to verify."
What's Next for CosmoSafe
CosmoSafe may be a new business, but they are rapidly scaling up to meet demand. CosmoSafe already offers a range of online training products, including a popular podcast. This spring, they will roll out a comprehensive entrepreneurship curriculum for all beauty professionals, including makeup artists, barbers, skin care professionals, nail techs, and hair stylists. Later this year, CosmoSafe also plans to launch an additional curriculum for makeup professionals. As Ivana explains:
"Makeup artists in almost every state are forced to attend hair or skin care schools where they spend 1-3 days out of 9 months learning makeup. We think it's tragic to funnel students into programs that do not cover the material they're seeking to learn. Otherwise, they pay the same money for unaccredited artistic based education or makeup artists go without training and are limited to where they can work as freelancers.
"CosmoSafe created a first-of-its-kind program online education standards program for makeup artists. We approach cosmetic science, color science, and hygiene from a modern perspective to make it more relatable. Now makeup professionals will have an in-depth exploration of how science directly applies to their daily job functions, along with business to better assist clients."
Once Ivana and her team have launched these new programs, they hope to tackle an even bigger challenge: "We plan on rolling out more in-depth training programs for all sectors of the beauty industry that can rival current curriculums and modernize beauty education across the board." With salons, spas, beauty brands, and gig-based beauty apps already contacting CosmoSafe about their online training solution, CosmosSafe appears to be well positioned to achieve their ambitious goal.
Photo by freestocks.org on Unsplash.