Robotix USA|India & AI World School Win Success in India with New Robotics Workshop
February 16, 2023
Robotix USA|India and AI World School successfully organized a mega-training workshop, "Robotics and AI Workshop 2023"; in association with Rockcity Sahodaya for students of CBSE, TN Schools on February 11, 2023, at BVM Global School, Trichy. Tamilnadu, India Sastra University was the technical partner for this event.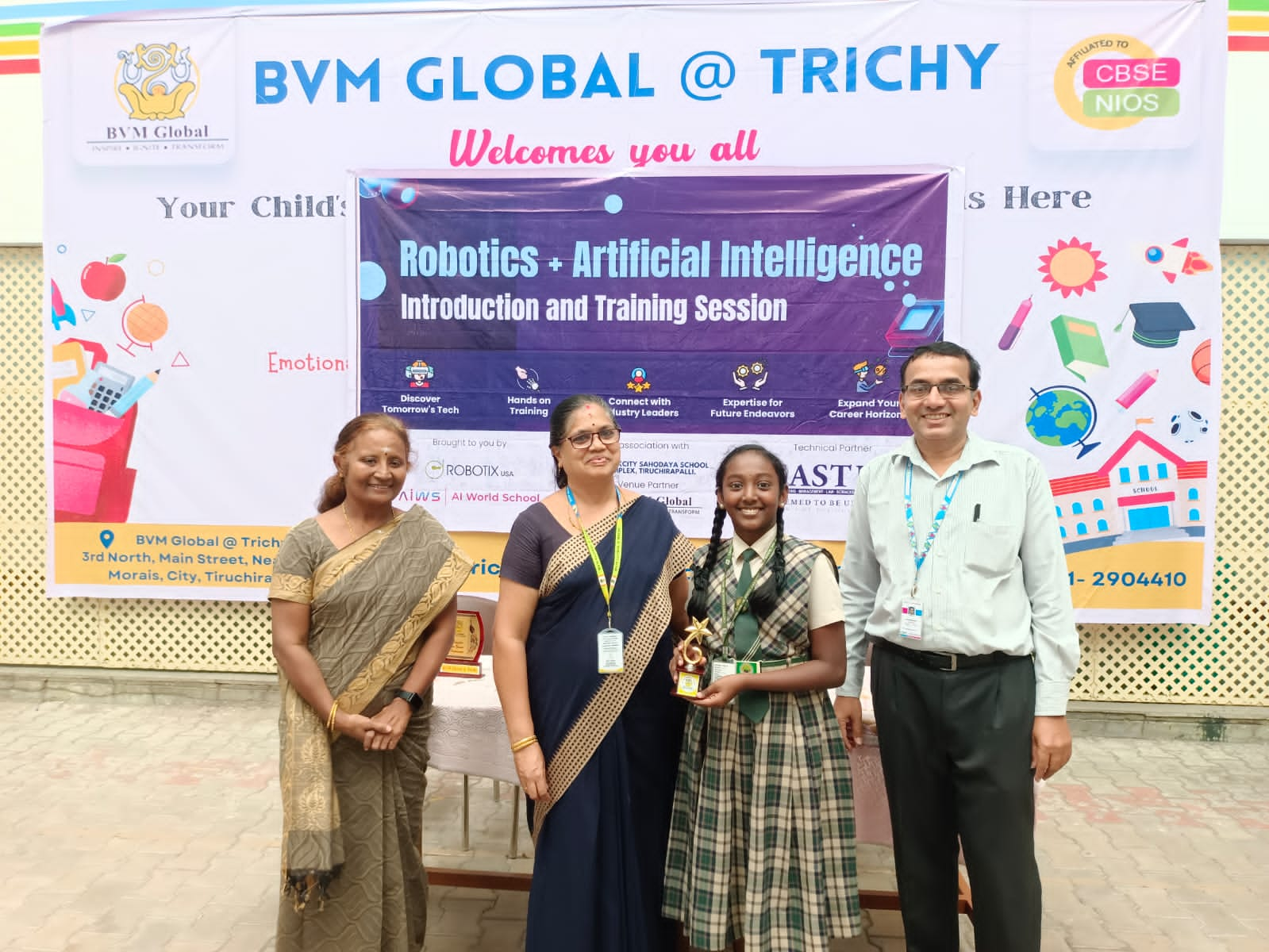 The workshop witnessed the enthusiastic participation of 150 students (from grades 4 to 9 and 11) who came from 14 different schools. All of them got hands-on training experience with AI and robotics. Specialized training professionals from Chennai imparted training to the school students under the leadership of Mr Suresh Gurunathan, Vice President, Robotix, and Mr. Dhanasekhar, Head of Training, Robotix.
Students were given training on STEM technologies, AI and coding robots, virtual reality, and VR kits. They were also introduced to various online courses in AI. The high school students explored the AI Kit from Robotix and learned autonomous vehicle technologies like platooning. One of the most notable aspects of this workshop was that the majority of schools represented were from Tier 2 cities such as Trichy.Robotix, through this workshop, successfully reached the rural areas and connected them with advanced technologies.
The workshop benefited both students and teachers. An orientation on how to teach AI to students as per the CBSE guidelines was given to the teachers who came along with the students.
Ms. Kalaivani, Principal of Trichy BVM Global School, presided over the felicitation function and awarded prizes to the winners.
The chairman of Robotix and AIWS, Mr. Ramana Prasad, stated that the goal of this workshop was to provide education, motivation, and knowledge about technical breakthroughs. With the rising relevance of intelligent applications in our lives, there has never been a greater need for an understanding of how AI and robotics systems function. Mr. Prasad was overjoyed to see so many children participate, especially from schools in a Tier 2 city like Trichy.
Featured image: AI World School.