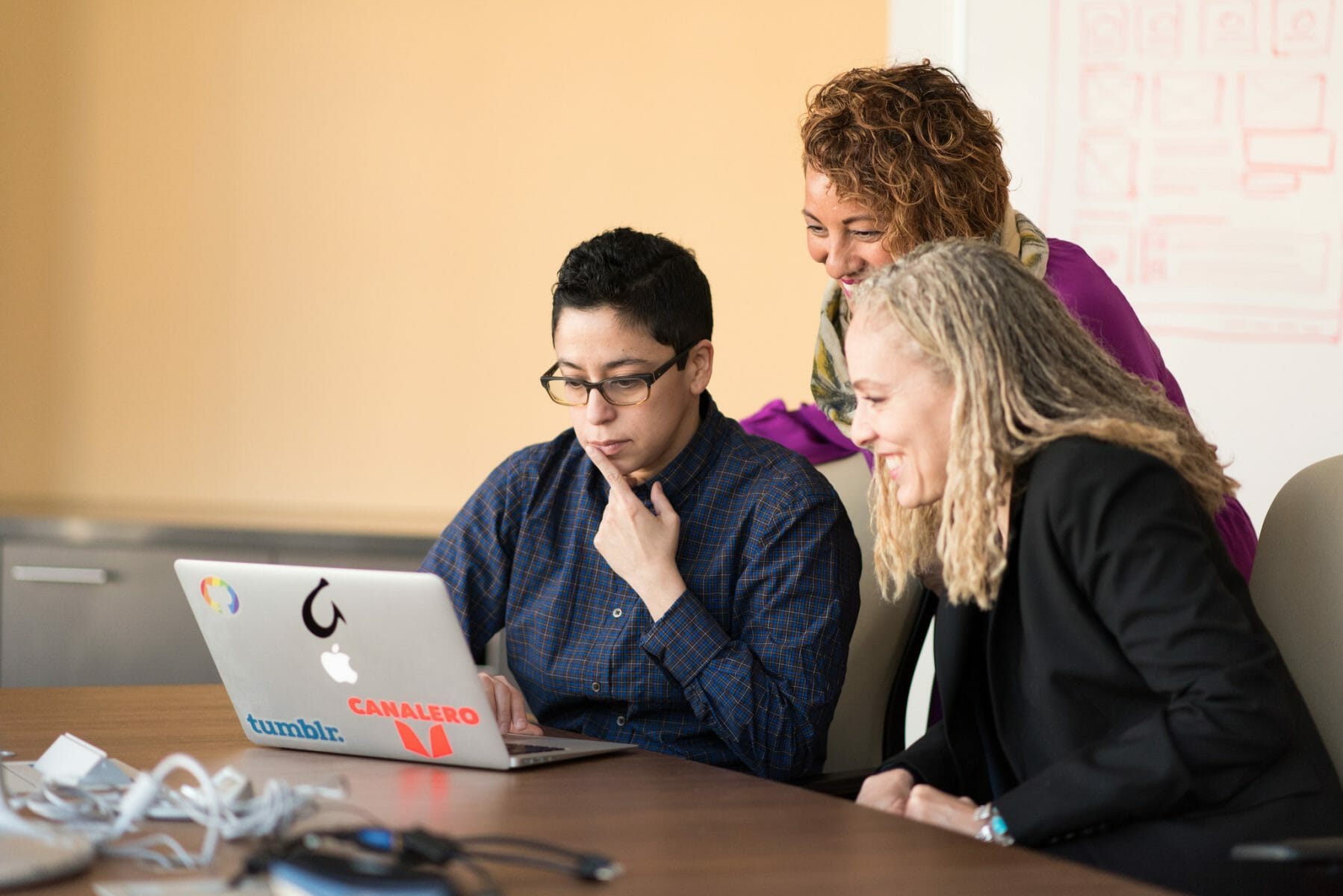 Women in EdTech: Women Founders and Co-founders in Edtech
April 17, 2018
When it comes to founders and co-founders, in the tech world, women continue to lag behind their male counterparts. As recently reported on TechCrunch, "In 2017 just 17 percent of companies had a female founder." The same article emphasized that this number has not changed in five years and that companies with at least one woman founder raised only 8 percent of late-stage money in 2016. If edtech has a reputation as a safe haven for women in tech, it is likely due to higher percentage of women founders and co-founders. By one estimate, 30% of edtech founders are women, which is nearly twice the number of women founders in tech overall.
If women founders are more common in edtech than tech, there is an obvious explanation: Education has long been a highly gendered profession dominated by women. Indeed, going back to the 19th century, women frequently held leadership roles in education faculties and in the school system. On this basis, it is not entirely surprising that women are now more likely to assume leadership roles in edtech. Notably, the same trend appears to hold true in health care, which is another traditionally woman-dominated sector.
Despite the high number of women in edtech, however, women founders ultimately face the same challenges that other women in tech face, including finding the venture capital needed to grow one's company. While emerging female-focused venture capital firms are making a difference, funding remains a major obstacle. Nevertheless, some women founders and co-founders are thriving. Below, we feature just seven of these companies and their pioneering female founders and co-founders.
Seven Women Founders and Co-founders in Edtech
Coursera
Co-founder, Daphne Koller
One of the most well-known and successful female-founded edtech companies is Coursera—a leader in the MOOC sector. Koller is not only a co-founder but remains co-chair of the Coursera board. Notably, Koller is also Chief Computing Officer at Calico Labs, an Alphabet (Google) company that uses advanced technology to understand aging and design interventions.
Black Girls CODE
Founder, Kimberly Bryant
When Bryant, an electrical engineer by training, founded Black Girls CODE in 2011, she had a clear goal. As Bryant wrote on her website at the time, "Much has changed since my college days, but there's still a dearth of African-American women in science, technology, engineering and math professions, an absence that cannot be explained by, say, a lack of interest in these fields. Lack of access and lack of exposure to STEM topics are the likelier culprits. By launching Black Girls Code, I hope to provide young and pre-teen girls of color opportunities to learn in-demand skills in technology and computer programming at a time when they are naturally thinking about what they want to be when they grow up." In tech and edtech, Bryant continues to shatter the glass ceiling and serve as a role model to girls and women nationwide.
Story2
Founder, Carol Barash
Carol Barash founded Story2 to help build students' storytelling abilities. Prior to founding Story2, she had a successful career as an award-winning author, teacher, and education innovator. She graduated summa cum laude from Yale University and holds a Ph.D. from Princeton University. With Story2, she is now demonstrating her edtech leadership skills.
Kinvolved
Co-founders, Alex Meis and Miriam Altman
Alex Meis and Miriam Altman co-founded Kinvolved in 2012; to date, they have raised $1.8 million in two rounds of funding. Unlike many of the other companies on this list, Kinvolved is primarily focused on the student services side of edtech. The platform is designed to elevate attendance "through tech, consulting, and community engagement with schools and districts."
O.School
Co-founder, Andrea Barrica
O.School is a new and unique edtech company focused on sex education or more precisely, what the founder describes as "pleasure education." Indeed, the O.School hopes to offer a "shame-free, live-streaming platform for pleasure education" with a specific focus on reaching women and gender-diverse people. So far, it has raised 800k in seed funding. For more, read eLearning Inside's recent article on O.School.
Practice
Co-founder, Emily Foote
In late 2017, Practice, co-founded by Emily Foote, was acquired by Utah-based Instructure.  Notably, Foote is now one of six VPs at Instructure. During the company's six-year independent run, however, Foote and her co-founders raised $6.9 million to develop an edtech company focused on applied microlearning solutions and peer-to-peer video assessment and coaching.
Kickboard
Founder, Jennifer Schnidman Medbery
Kickboard describes itself as a "next-generation gradebook-as-a-platform." With Kickboard, teachers can collect, analyze, and share data, including assessments, standards, and reading-growth data. The platform is built by educators for educators and "offers a simple yet powerful web-based dashboard to increase alignment, consistency and real-time visibility of student performance across classrooms." Prior to founding Kickboard, Schnidman Medbery worked as a teacher, including a two-year stint with Teach for America.
What's Next for Women in Edtech
The first two parts of eLearning Inside's Women in Edtech series focused on women in leadership roles and the overall percentage of women working in the edtech sector. Our investigation discovered that with few exceptions, women in edtech are not necessarily better represented than they are in other parts of the tech sector. However, one notable observation is that woman-founded companies do tend to hire more women and put more women into leadership roles (e.g., Coursera, which has a woman co-founder, was the only company featured in the first part of our series that also has already achieved gender parity at the leadership level). Moving forward, there is also hope that the higher percentage of woman-founded edtech companies will offer a model for how tech startups can put women first in leadership and tech-related roles.
Feature image by WOCinTech Chat; image licensed under the Creative Commons Attribution 2.0 Generic