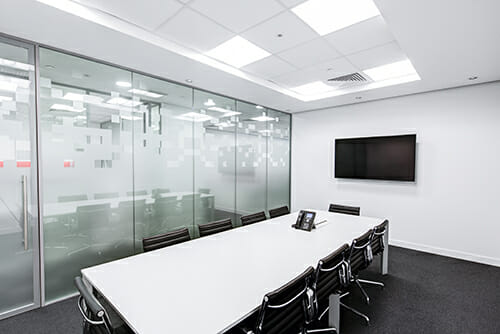 MIT's Digital Plus Programs for Professionals
October 19, 2017
MIT has always been on the cutting edge of innovation both in tech and education. A recent announcement suggest that this is still the case. In early October, MIT Professional Education announced its Digital Plus Programs initiative. The new initiative will essentially enable organizations to scale up employee skills by bringing cohorts together to work on project-based challenges under the guidance of MIT faculty. Among other things, the Digital Plus Program suggest that MIT, which has always been industry friendly, is looking for new ways to bring its programs to professionals who are already working full time.
The Structure of MIT's Digital Plus Programs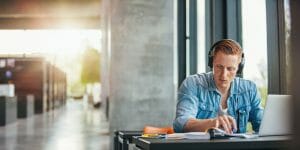 MIT's Digital Plus Programs will be six- to 10-week courses and rely on a blended approach to education. The courses will include everything from interactive online sessions to in-person sessions and whether students meet online or in-person, group-based projects, challenges and activities will be favoured.
Bhaskar Pant, executive director at MIT Professional Education, explains, "With the introduction of Digital Plus Programs, we have adapted the pedagogy of instruction to take full advantage of advances in collaborative learning tools." Pant adds, "Collaborative online and blended learning have consistently shown to produce the most effective learning outcomes for today's highly time-constrained technical professionals. That, combined with courses addressing the most high-demand technical and non-technical topics of the day, should garner significant interest from individuals and organizations around the world."
Flexibility is part of the Digital Plus design. Notably, the programs can be offered to large groups of employees from a single organization or as part of a multi-part custom program taught on campus at MIT. As stated in an article published MIT's own news site earlier this month, the programs, which will be delivered in collaboration with Cahoot Learning, have been designed to promot collaboration and live communication capabilities; responsive and mobile-friendly with social and multimedia integration tools; customizable assessments and reflection activities; and real-time engagement analytics for tracking individual and group progress.
The first Digital Plus course, set to launch in January 2018, is The Intersection of Leadership and Innovation. The course will be taught by MIT's Dr. David Niño and it is designed to help participants tap into the kinetic energy of leadership and empower leaders through increased self-awareness and creativity. In addition, MIT Professional Education is currently developing two new dual-track professional certificate programs that will be part of the Digital Plus initiative. The programs will include Leading in the Transformative Era (this program focuses on the business impact of key trends in the fourth industrial revolution) and Strategic Leadership & Innovation (this program aims to develop the skills needed to build high-performing teams and cultures with greater capacity for successful innovation).
Digital Plus Reflects MIT's Current Mission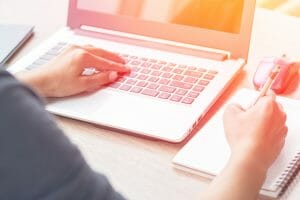 Digital Plus, while new, is in keeping with MIT's longstanding commitment to innovation and education and its growing mandate to serve professionals in industry. MIT Professional Education division was established under the School of Engineering in 2002. Since then, the division has sought to provide continuing education opportunities in engineering and other fields at all levels. Unlike many other universities' professional or continuing education programs, at MIT, the courses are taught by MIT faculty. The division has also long worked with industry to create custom courses to respond to specific industry needs.
Digital Plus also appears to be in line with MIT's ongoing commitment to blended learning models. As MIT's President, Dr. Rafael Reif, recently told Boston Magazine: "We're learning how people learn so that we know how to use these tools and how to combine them better. So right now we're using blended learning. We're using digital tools to teach on campus in addition to having the person-to-person interactions. At the same time, we're trying to make digital learning the best it can be and compete with the residential program—that's the inexpensive way to reach massive numbers of people."