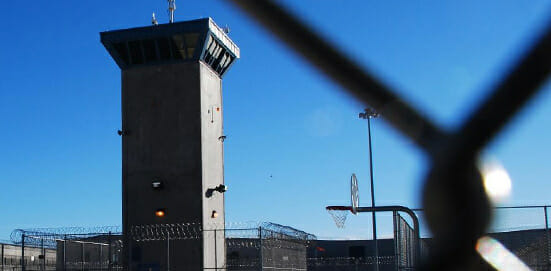 How eLearning is Supporting Incarcerated Youth
July 12, 2017
The United States currently incarcerates more young people than any other country in the world.  Although the numbers have dropped in recent years, they remain high compared to other nations, especially those located in North America and Europe. In 2015, there were close to 40,000 youth between the ages of 12 and 20 living in U.S. prisons. According to statistics provided by the Office of Juvenile Justice, approximately 12,000 of these individuals were between the ages of 12 and 14. Since education is required by law for anyone between the ages of 6 and 16, many states continue to struggle to find a viable way to provide a consistent and high-quality education to their young offenders who in some cases are serving sentences in prisons primarily designed to house adult offenders.
The School to Prison Pipeline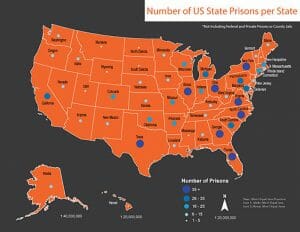 Over the past two decades, educational and prison reformers have drawn attention to the "school to prison" pipeline. In a 2016 study, education researcher Nancy Heitzig describes the pipeline as follows: "the essence of the school-to-prison pipeline," she writes, is "an erasure of the boundaries between schooling and legal systems" and "the creation of an intersecting set of policies that sends students in some schools on a pathway toward prison." The bottom line is that inadequate schooling is one of the reasons school-age youth end up in prison. But can education be a way to break the cycle? School reformers suggest that higher quality education, especially in historically poor and racially segregated communities can reduce the likelihood of young people ending up in prison.
eLearning as a Response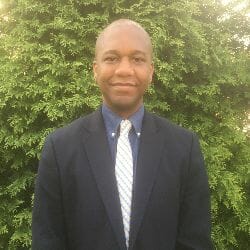 In Alabama, where young people can be tried as adults as young as 14 years of age, eLearning has emerged as a potential response to the education crisis facing incarcerated youth. In 2015, the state passed a law requiring all school boards to create a virtual education option for secondary level students. The Athens City School District created the Renaissance School, which offers a blended learning scenario.  Principal Nelson Brown recently explained to EdSurge that the school is unique in part because it is able to respond to each student's individual needs: "We sit down with students and create a personalized learning plan for each of them. In the traditional model, you still want to differentiate and meet students' needs, but sometimes it can be challenging when you need to move a student a little bit faster." Among the school's approximately 1000 students, Renaissance School currently serves roughly 450 incarcerated youth.
Dr. Rick Carter, the Director of Innovative Programs at the Renaissance School, notes that across Alabama, there were previously many youth being held in county jails who were of school age yet not in school: "They were not at the juvenile facility center. They were sitting in the local jails in each county. Most of them were dropouts," explains Carter, and for this reason they were "lost in the cracks." Since the development of the Renaissance School, fewer youth are getting lost, and there is hope that Alabama's model can be successfully deployed nationwide.  While research on youth prison education programs is still limited, among inmates of all ages who participate in correctional education programs, there is a 43% lower chance of reoffending.
As an earlier article on prison education published eLearningInside News reported, however, the United States is by no means a leader when it comes to using eLearning to reach incarcerated populations. Some of the most successful models can be found in Northern European nations, such as Sweden, where there is already a well-established virtual education system serving incarcerated populations. Among the many obstacles that must be overcome before the estimated 40,000 incarcerated youth in the United States have access to education is access to technology itself. One recent study found that only 22% of incarcerated individuals in the United States have access to a computer. This not only limits prisoners' access to online learning but also makes reintegration upon release notably more challenging. After all, whatever profession one pursues upon release, basic computer skills will likely be a necessity.