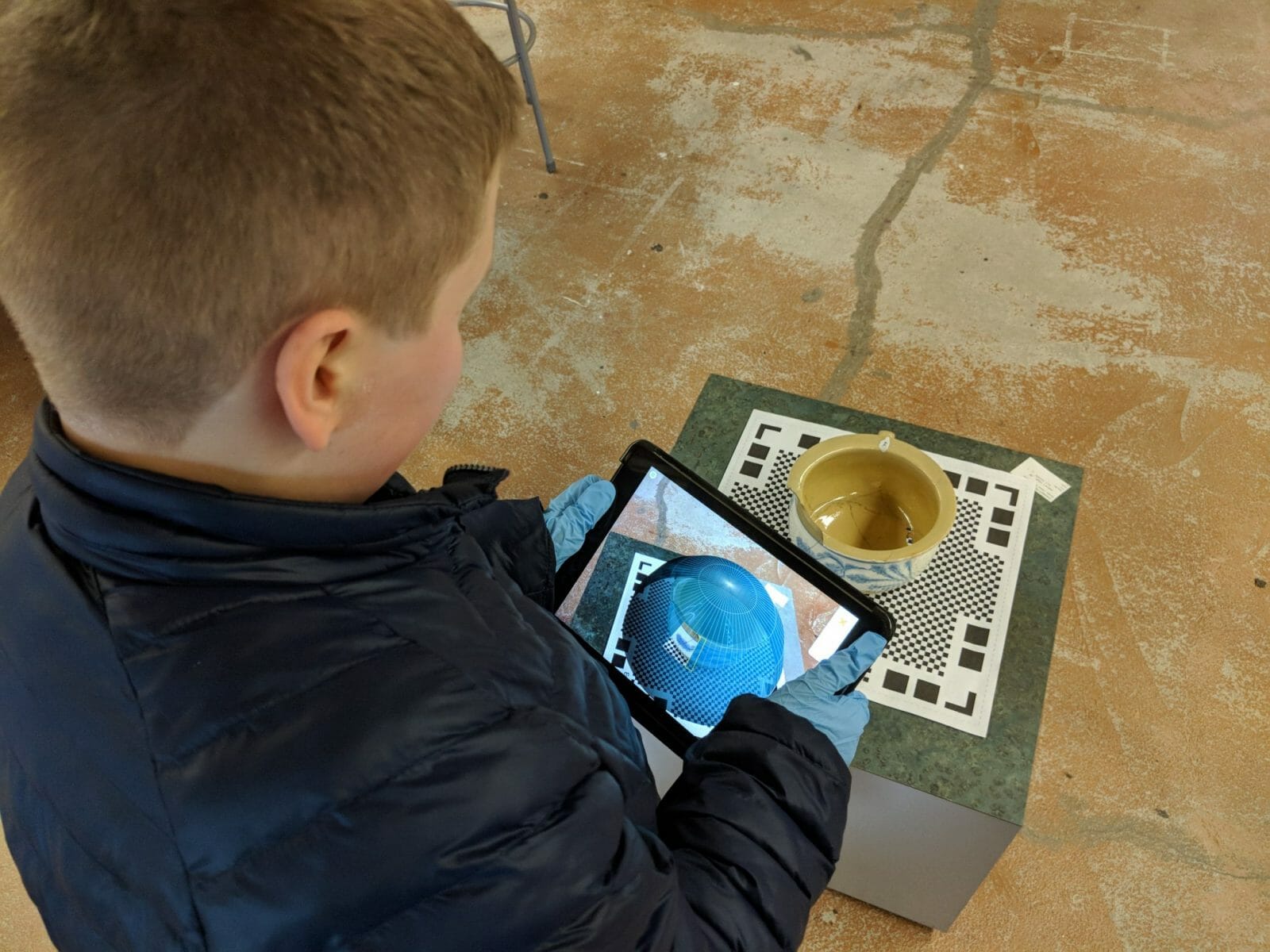 'Creators, Not Consumers': How a Washington Middle School Class Scanned a Virtual Museum
June 13, 2018
Using VR in the classroom isn't exactly a walk in the park. But John Zingale, a social studies teacher at Vancouver iTech Preparatory in Vancouver, WA wanted to go a step further. In partnership with the nearby For Vancouver National Historic Site, he and computer science teacher Cindy Hagin have led students through numerous VR-based projects.
Most recently, his class scanned multiple museum artifacts for 3D viewing. Using the app Qlone—which syncs up with Apple's AR Kit and employs the method of photogrammetry—students were able to translate pictures of the objects into 3D digital images.
"Being a project-based school, we're more interested in the kids creating the VR," Zingale said. "That's what we try to do—make our kids not just consumers of it, but to actually create it."
FVvr – A Virtual Museum
Dubbed Fort Vancouver Virtual Reality (FVvr), the objects are currently hosted on Sketchfab and can be viewed here.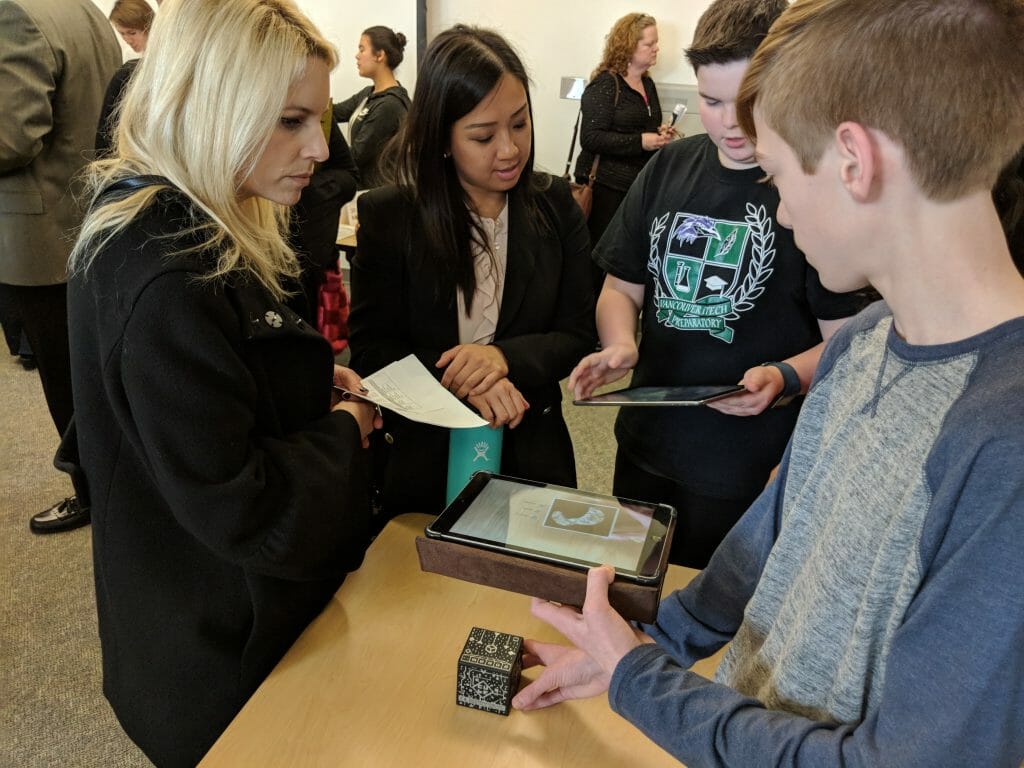 But Zingale's class isn't just about using new technology. The project-based model was designed to recreate the process of how something like this might look in the real world. When they began working with Fort Vancouver and the National Park Service, neither party knew exactly where the project was going.
"They came in, presented to us, and said, 'Here's our problem,'" Zingale said. Fort Vancouver, like most museums, has far more artifacts than they can display at one time.
"They said, 'Well how can we showcase these artifacts that we can't put out on display?' Originally they were thinking that we'd just take some pictures of them. The kids started coming up with some different ideas. We kept beta testing and messing around with a couple different things to see what we could get working, and we just went at it," Zingale said.
The answer the class and the national park service eventually produced was creating a virtual museum.
"It's messy, and I think a lot of teachers are scared of that. But that's where you do a lot of true learning, through those errors. We learned a lot about the programs, how to schedule things. Time management is big for students too. It isn't easy juggling all that stuff."
Some Former Students Have Already Found Real-World Uses for the Skills They Learned in Zingale's Class.
"I had a student two years ago. He showed the technology to his dad, who is in real estate. He went out and bought a Matterport camera and they display all their real estate with that, which now has helped their business. My former student is now running all that stuff for his parents," Zingale said.
"And that's what we want our kids to do—not just memorize things but learn how do these things and then apply them outside of the classroom."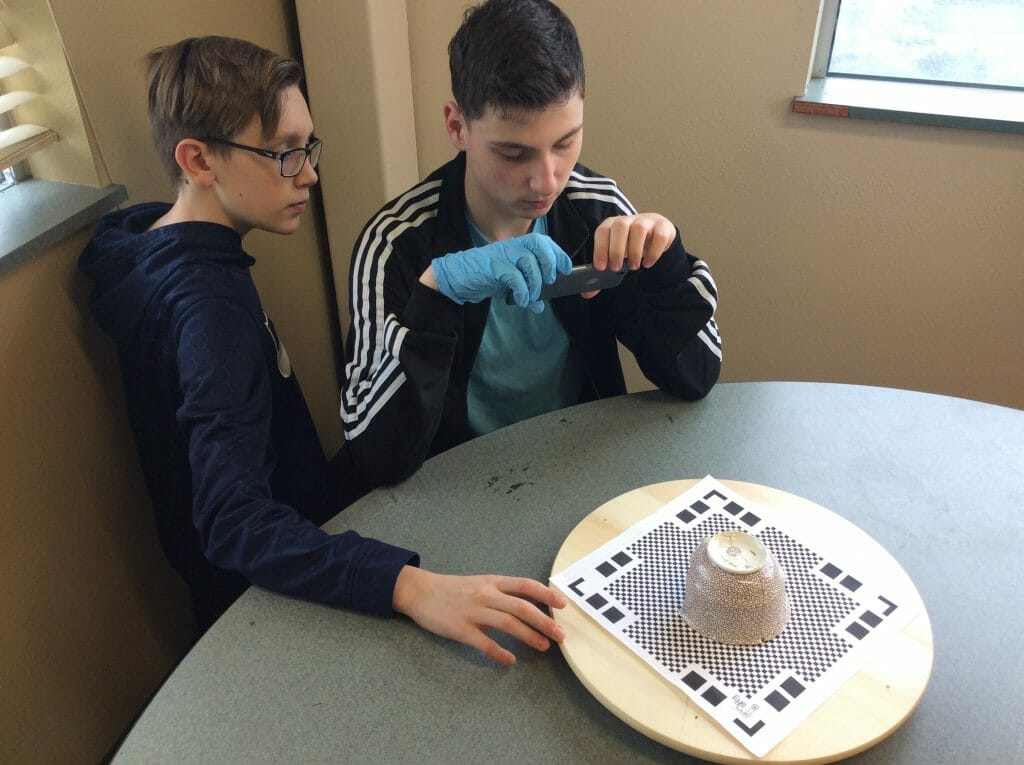 "VR is just a game changer because it gets you out of the textbook. Let's say that we're going to study the Coliseum and look at life in ancient Rome. You can only learn so much from a picture. When you put on that device, and you're standing next to the coliseum and you get the full scale of it, things change."
"When I do my unit with my sixth graders in world studies called Adaptation, [a unit on climate change], we do one module where we look at how climate change is affecting certain countries in the developing world. We actually visit the streets of Bangladesh. I pull it up on Google Street View, and we have the students stand in the streets. And they can see really clearly that there's a different level of poverty in those countries than in our country."
Zingale's school is much more geared toward this kind of project-based learning than a more traditional institution. The virtual museum with the national park service is part of Washington state education that learners are required to undergo every two years. And in two years' time, Zingale plans to work with the national park service again.
Creating a Virtual Museum Takes Some Time, Effort, and Creativity
According to Zingale, there are many organizations and businesses who'd love to work with K-12 classrooms. But it's up to the teacher to get the ball rolling.
"I think more sites want to do [VR or project-based work]. But, you know, they don't know who to partner with. So I think that's on the schools and teachers to ask. We do nothing but projects here, and I'm never really told 'no' by organizations. They want to work with schools. They just don't know who to work with or who wants to work with them. And so I think that's a big thing. It's up to the teacher and the schools to say, 'This is what we want to do,' and then just approaching people. I think both these projects I've done with students can be replicated across the country and across the globe."
"I get told no every now and then [by the district]. But to me, 'no' means 'we can't do it like that.' So I figure out a way to make it happen. I dig in my heels. But that's the problem solving part of me too. I present on this [work] and I try to answer as many questions as possible. A lot of it is, 'How do you get something like this going?' And the answer is: the fort and the national park service. There are organizations; there are trusts. The first year we did it, we didn't pay for it. We had to pay for our bussing up front but then we found there's a grant through the trust out there. Through working with the fort, they found a way to reimburse us for that. Our PTSA covered the cost of some of the cameras. There are always going to be these little roadblocks. But if you think about it and you plan ahead, you can make it happen.
"These cameras that we bought to do VR, they're a little pricey. My pitch was, 'This isn't just a social studies, it's not just for this one project. There are other uses for these.' So it was just showing my colleagues what you can do with these too so that, so when we make an investment in technology like that. It's not just me asking for it, it's being able to use it in these other subject areas so we can show the kids that this is something they can do."