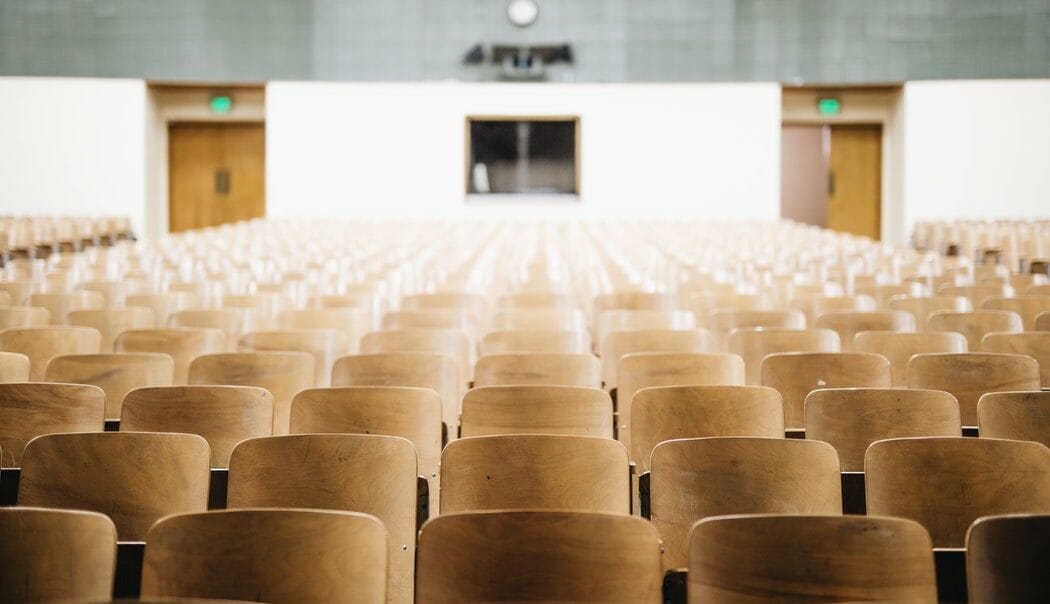 California's Controversial Online Community College Has a Leader–Can She Do Damage Control?
February 20, 2019
In early February, the California Community Colleges announced that its controversial online community college now has a leader. Heather Hiles, an entrepreneur with substantial leadership experience, will serve as CEO of California Online Community College District. Whether she can lead the new online college away from controversy, however, is yet to be seen.
The Controversy
In January 2018, California Community Colleges announced that a new college was being established to serve students online. In a press release issued at the time of the announcement, the organization explained, "The college will develop short-term credential programs aimed at serving the approximately 2.5 million adults in California with some or no college experience who do not have time to enroll in a traditional community college. The competency-based online college will help these working learners with flexibility offered through on-demand education and training, enabling them to earn college credentials that lead to higher wages." But not everyone was enthusiastic about the new college's announcement.
As previously reported on eLearning Inside, leaders of many existing brick-and-mortar community colleges in California argued that Governor Jerry Brown was pushing plans for the new college through without taking their own concerns into account. Among other concerns, many community college leaders and faculty worried that the new college would duplicate programs already being offered and potentially bleed their enrollments, putting some brick-and-mortar institutions at risk.
To make matters worse, Governor Brown has used the new online college's launch to disparage California's existing higher education system. In 2018, he even suggested that the state's colleges and universities might benefit from operating a bit more like a fast-food chain. In Governor Brown's words, "What I like about Chipotle is the limited menu. You stand in the line, get either brown rice or white rice, black beans or pinto beans. You put a little cheese, a little this, a little that, and you're out of there. I think that's a model some of our universities need to follow." Fortunately, it seems unlikely that Hiles will be prioritizing a Chipotle-style approach to higher education.
Hiles Appointment Promises to Mitigate the Controversy
Hiles will step into her new role at California's online community college in Fall 2019. According to Inside Higher Education, Hiles was chosen from a candidate pool of more than 20 people, which included a mix of leaders from higher education and the start-up world.
Hiles will bring considerable private-sector leadership experience to this new role. Currently Hiles is CEO and partner at Imminent Equity in San Francisco. She has also served as an advisor at Pivotal Ventures in Seattle. However, Hiles is also no stranger to the education sector. In the past, she's held leadership roles at Cengage Learning, Pathbrite, Inc., and the Bill & Melinda Gates Foundation.
While Hiles has her work cut out for her, a recent interview with the Chronicle of Higher Education suggests she is up for the job and ready to promote the California's new online college. "A lot of people realized that you can learn a lot of things on Youtube," explains Hiles. "So we have to make interfaces that are user-friendly. Most of the public-sector institutions, like community colleges, usually get the worst technology instead of the best, but I want the best software made available for people who don't usually have access to it. These students need and deserve these tools if they're going to be thrust in new-economy jobs."
As for the widespread concerns that the state's new online college may duplicate or undermine programs already being offered at brick-and-mortar community colleges, Hiles disagrees. As she told the Chronicle of Higher Education, "There's a huge opportunity for us to share with the other 114 community colleges content curricula that have been impactful, and to make it available to the entire system. There's a lot of good give-and-get. If I can deliver a platform that they can plug into better, and get acknowledgment and credit for delivering that curricula, there's going to be more exposure to and usage of community-college content."
Photo by Nathan Dumlao on Unsplash.