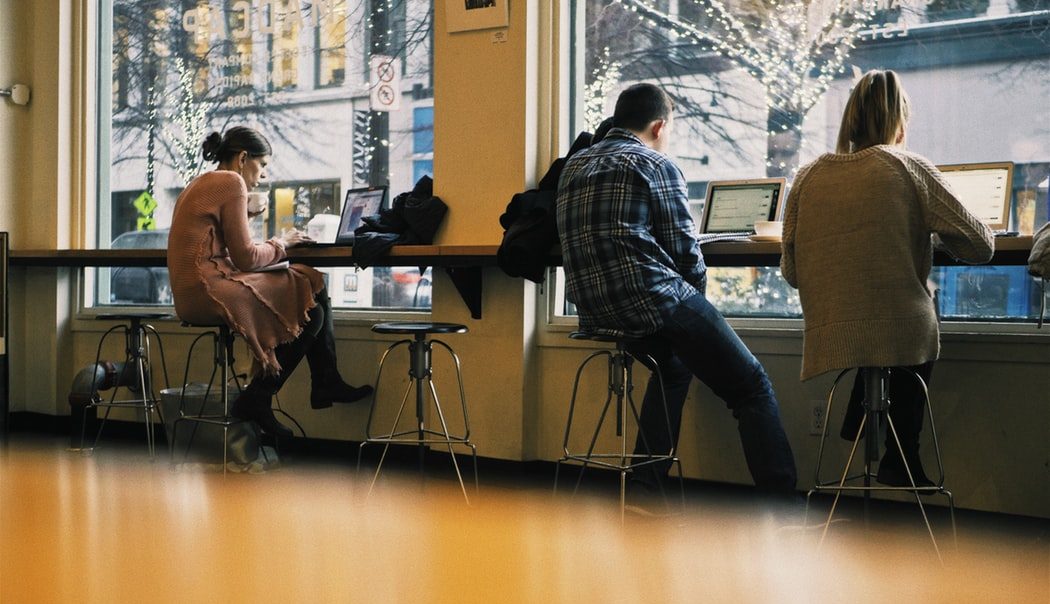 What the Class of 2023 Can Expect to Find On Campus
August 01, 2019
Soon, the class of 2023 will arrive on college and university campuses nationwide. Unlike past generations, today's incoming college-age students encounter fully wired campuses with plenty of opportunities for online and blended learning. On many campuses, student success and advising are also increasingly being carried out online. But these aren't the only things the class of 2023 should anticipate as they look forward to moving into their dorms in just another few weeks. 
Some Coursework Will Be Completed Fully Online
In recent years, the number of undergraduates who report completing at least one online course during their degree has steadily increased. According to the National Center for Education Statistics, as of 2017, roughly one in six students were completing their degrees entirely online, and roughly 18% of on-campus students were completing at least one course online. This suggests that whether a student stays at home or moves away to college, they have a higher chance now than ever before of completing some of their coursework online.
Blended Learning Will Be the Norm
Blended learning was once a newfangled concept that referred to on-site courses that included some online element. As of 2019, virtually all postsecondary-level courses are blended. After all, unless taking a course with a faculty member who refuses to use his or her institution's learning management system (LMS), at least some coursework will be completed online. What this looks like may range from simply submitting assignments online to carrying out regular online discussions or engaging in collaborative online projects with classmates.
Work Skills Will Matter—Even In the Liberal Arts  
In the past, college was often treated as a time for pure exploration. The class of 2023—and a growing number of university administrators—are less interested in exploration than they are in work skills. As a result, the class of 2023 can also expect to find a growing focus on studies tailored to lead to future careers, especially in tech-related fields. This means that even liberal arts students can now expect to spend a lot more time acquiring tech skills for the future world of work.
Metrics Will Drive Student Success
In an age of big data, it is no surprise that metrics are increasingly transforming life on campus. The class of 2023 should expect to encounter many different ways to track their course and degree progress online. Along with these metrics, they will also encounter a growing number of tools to leverage metrics to drive their success. In other words, for the class of 2023, there were be fewer surprises and more opportunities to monitor and respond to the constant feedback they are increasingly receiving about their course and degree progress.
For-Profit Companies Will Be a Growing Presence On Campus
While most U.S. students still study at not-for-profit institutions in the private or public systems, the presence of for-profit education providers is increasingly difficult to ignore. From partnerships with coding schools like Trilogy, which are teaming up with colleges and universities to offer targeted tech-related programs, to entire degrees administered by online program management (OPM) companies like 2U, the class of 2023 is more likely than previous classes to end up taking a course or program managed by a for-profit education company even if they are studying at a not-for-profit institution.
Facial Recognition and Emotion-Detecting Technologies Could Transform Higher Education
While it is still unclear which U.S. campuses will adopt facial recognition and emotion-detection technologies, it is certainly possible that over the coming four years, these technologies may begin to leave their mark on higher education. The most likely use of facial recognition technologies will be attendance. After all, why ask students to sign-in for class when facial recognition technologies can do this work on behalf of faculty? A more sinister development, however, entails the use of emotion-detecting technologies that track student engagement. Although it seems unlikely that U.S. institutions will adopt these technologies as widely as they have already been adopted in China, the prospect that student engagement–and lack of student engagement–may soon be monitored by machines is certainly a prospect that is on the horizon for the class fo 2023.
Photo by Caleb Minear on Unsplash.