Looking for a Job? Find Something New with These Resources from the Ad Council, Apple, the White House, IBM and More
July 14, 2020
The Ad Council is out on July 14 with a message to those unemployed, under-employed, or unhappy in their career: find something new. The online home of this effort, findsomethingnew.org, collects online courses, certificate programs, professional training, apprenticeships, degrees, self-assessments, and numerous other resources. The campaign seeks especially to support the 18 million Americans who are currently out of work. An effort spearheaded by the Business Roundtable and the American Workforce Policy Advisory Board (AWPAB), it has drawn support from companies like Apple, IBM, AT&T, and over a dozen other organizations.
Ad Council is a non-profit that produces campaigns calling attention to America's pressing causes. Their past work includes Smokey Bear, Love Has No Labels, and Friends Don't Let Friends Drive Drunk.
Find Something New (.org) Collects Online Learning Programs and Resources to Help Americans Reskill
Over the coming weeks, ads featuring the Find Something New campaign will appear in donated space on TV, billboards, online, and in print. The media agency Omnicom has donated resources and time to develop the strategy and deployment. They are joined in distribution by media outlets like Acxiom, Snap Inc., Facebook, NBCUniversal, Cox Communications, the CW Network, and the Fox Corporation.
"Now more than ever, we need to ensure that everyone has the tools they need to succeed and seize new opportunities," said Apple CEO Tim Cook, in a statement. "To invest in our future, we have to invest in people, in education and the many paths to a well-paying job or starting a new business. This initiative is about empowering people across the nation to discover a more hopeful future for themselves and their families."
The Program Has Support from Apple, IBM, and Numerous Other Businesses that Provide Online Training
There are many free and affordable online learning options available. But it can be difficult to find and evaluate which one to go for. The Find Something New site collects dozens of different online programs that last four years or less. They're offered by a wide variety of providers from companies like Apple and IBM to organizations like Codeacademy to community colleges.
Find Something New also lists many more certification courses, Associate's degrees, apprenticeships, vocational training, early college, and intensive programs.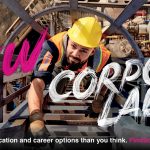 "IBM is proud to support the Find Something New campaign as part of our commitment to ensuring that the Digital Era is inclusive and one in which Americans from all socioeconomic backgrounds can participate in the modern economy," said Ginni Rometty, IBM Executive Chairman, in a statement. "Find Something New will help more Americans discover new pathways to skills training and new collar careers, which is essential as our country and economy recover from the COVID-19 pandemic."
Both Cook and Rometty also serve on the AWPAB and, together, co-chair the Find Something New Campaign.
An Effort of the American Workforce Policy Advisory Board
For those who have never participated in jobs training or workforce development programs, the site also features numerous stories of people who have successfully switched jobs with one of the programs featured on the site.
"The job market has been shaken in ways none of us have ever seen," said Ad Council President and CEO Lisa Sherman, in a statement. "Many Americans need a new way forward and developing their career skills can expand their opportunities. Our Find Something New campaign, backed by an extraordinary coalition of supporters, will empower people all across the country to find the education and training path that's right for them."
Media courtesy of Find Something New.