IBM and will.i.am Promote STEAM Training at Think Digital
May 06, 2020
On May 5, industry stakeholders virtually gathered to attend IBM's annual event Think Digital. During an afternoon session, Executive Chair Ginni Rometty hosted a session with recording artist will.i.am to announce a new online training initiative and promote STEAM education. Open P-TECH, which is now live, offers remote tech training for future developers and professionals aged 14-20. It delivers instruction in subjects like AI, cloud computing, cybersecurity, and design thinking. will.i.am, meanwhile, has pushed STEAM education efforts for over ten years via his foundation i.am.angel.
The online training platform marks an extension of IBM's existing P-TECH initiative. The effort, which stands for Pathways to Technology Early College High School, has offered similar tech-based in-person training to communities since 2011.
IBM Launches Open P-TECH, a Free Online Training Platform for Skills in Tech
In the face of the COVID-19 pandemic, IBM has developed a platform to deliver instruction online. It can be accessed in three different languages: English, Spanish, and Portuguese.
"As the pandemic accelerates digital transformation, new ways of learning must keep pace if we are to equip all young people with skills relevant to the digital era and marketplace," said Ginni Rometty, IBM Executive Chairman, in a statement. "On the one hand, this is a massive challenge; on the other, this presents a great opportunity to better prepare people for new collar careers.  Open P-TECH is a free platform designed to provide relevant workplace skills to anyone in the world so they can be successful in this digital era."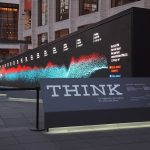 The in-person P-TECH program has been used by 220 schools in 24 different countries around the world. To date, its ranks have included 150,000 learners and over 600 corporate partners.
will.i.am. Discusses the Importance of STEM Education
During the session, will.i.am described his passion for STEM education and its importance for young people by relating his own background. Growing up in a lower class East Los Angeles neighborhood, he gained access to quality STEM education through a local initiative.
"I got bused out to Brentwood beginning when I was seven years old," he said. "It was an amazing school called Brentwood Science Magnet. When you have kids in the hood, who are dealing with crime, who are dealing with drugs, who are dealing with peer pressure—what's an A? What's an A going to do for them when a drug dealer is telling them to do something for them and offering $5,000 to do it? You have to entice a kid, you have to inspire a kid to know the value of an A."
will.i.am's partnering foundation i.am.angel promotes a variety of initiatives aimed to inspire and help kids pursue education. The foundation's various efforts have held hackathons, robotics competitions, and have helped deliver training in technical skills like ArcGIS, software development, 3D design, and more. Much of its work also involves getting kids ready for college.
"The world is super fragile," will.i.am said, wrapping up. "We thought that life would go on uninterrupted. We though you could sit in traffic, be rude to people, and take our freedoms for granted. We took for granted people who work in supermarkets, clean the streets, take out the garbage, and do deliveries. It turns out, they are the most important people in society. I love technology. But let's make sure those jobs aren't taken as the digital world gets more advanced. We have to be more human in this digital era."