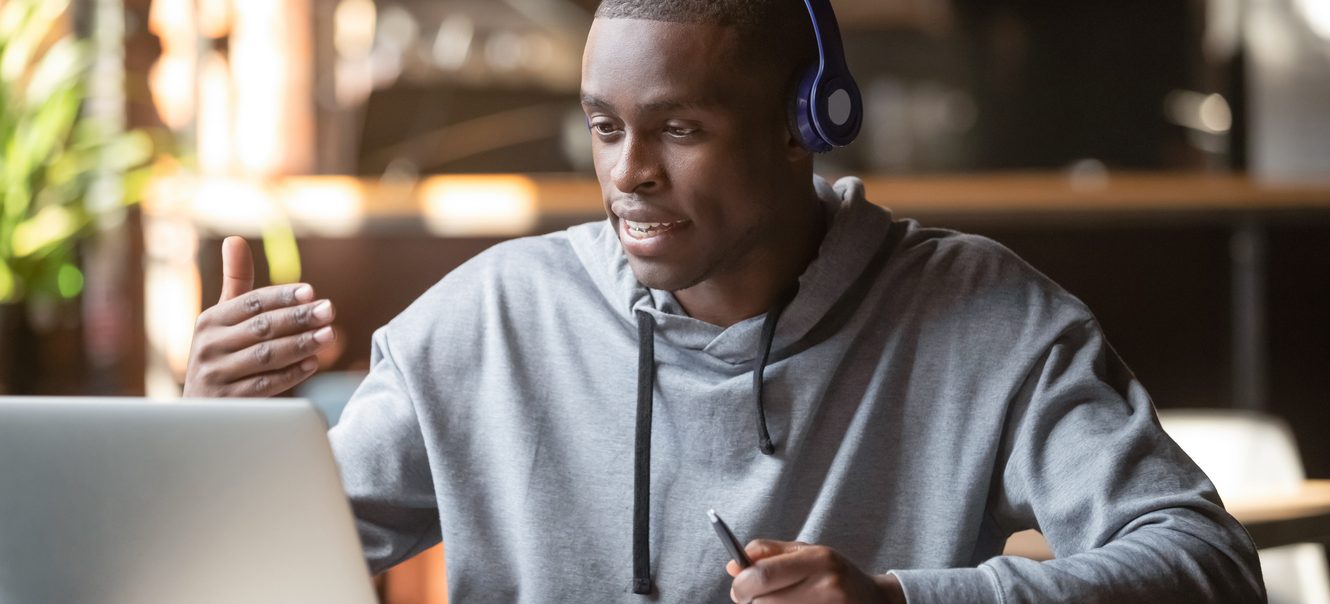 How to Choose the Right Online SAT Tutor
January 28, 2020
In 2018, more than 2 million high schoolers took the SAT. There's a good chance that this year, you will be one of the millions of students vying for the best results on this pivotal test. If you want to ensure that you get the best scores possible, you're probably considering private SAT tutors — but you're not quite sure how to choose a tutor.
SAT prep tutoring has the potential to greatly enhance your performance on the test but finding one is certainly easier said than done. So, where do you start?
This post has been brought to you by Preply.
What's The Best SAT Tutoring Service?
If there's one thing the internet has given us too much of, it's options. Oversaturation is at an all-time high and there's simply too much of everything — naturally, this applies to online tutoring as well.
Luckily, there is a way for you to mitigate the headache of not knowing where to begin your search for lessons — SAT tutors from Preply can help you! Preply has made great headway in streamlining your search for the best 1-on-1 classes (for the SAT and practically anything else you can imagine).
But even a site like Preply has many incredible SAT tutors to choose from; how do you decide which one works best for you?
Look for The Best Qualified SAT Prep Tutors
There is a wide spectrum of qualifications when it comes to the SAT prep tutors you have to choose from — some are more experienced, others may have specific things they specialize in, and everyone's educational history is rather distinct.
This isn't to say that one SAT private tutor is better than the other. But you should make the proper assessment as far as which one is right for you. Do you need someone to focus predominantly on math, or is English more of a crux for you? Perhaps it's both.
Most of the top 70 schools in the country are looking for at least 2 SAT II Subject Tests, so you'll want to find an SAT tutor whose resume reflects a thorough understanding of your chosen subjects.
Make Sure That You and Your SAT Tutor Have Compatible Availability
The nature of the internet means that you can seamlessly correspond — in real-time — with anyone from around the world. SAT coaching classes can be done in the comfort of your own home, without having to hire a local SAT tutor!
This is a tremendous feat and something we often take for granted, however, that doesn't change the fact that timezones drastically differ from one part of the world to another. On top of that, you always have to be aware of which days certain tutors are available to teach.
So, make sure that you know ahead of time, before hiring anyone, whether or not their availability will match up with yours. This will make your preparation process more seamless and far less intrusive.
Find a SAT Prep Tutor Whose Pricing Works For YOU
It's been reported that a staggering 73% of all college graduates are burdened by student loan debt. With costs as high as they are these days, you must look to employ as many cost-cutting measures as you can, while you can.
Although scoring high on your SAT is important, you also want to avoid breaking the bank to get the help that you need.
SAT tutors can start as low as $2 per hour. This may be too low of a price for some, but it's important to gauge how confident you are in doing well on the SAT — use that to decide how much you think you should spend on your one-on-one SAT tutor.
The Best SAT Tutors Will Be The Ones Who Engage You The Most
Simply put, look for an SAT tutor whose personality is conducive to helping you learn the most. Find someone engaging, well-informed, and capable of turning dry material into something you can readily comprehend and retain for when you'll need it the most.
There's no exact science behind this, it just stands to reason that you'll learn better if you get along with your tutor. Your own intuition will play a vital role here.
Conclusion
So, does SAT tutoring help? Of course, it does! It has the potential to greatly enhance your scores and, in so doing, affect the entire course of your life.
This isn't something to be frightened by — you should be excited about your life's prospects and the things that you'll no doubt be able to achieve if you apply yourself properly. You should be focusing on how to choose an SAT tutor that will bring out the best in you and get you to where you want to go.
By Eliza Medley
Eliza Medley is an experienced tutor, educator, and psychologist.
Eliza is fond of blogging, motivation articles, and education tips.
Follow @Eliza_Medley on Twitter.
Featured Image: fizkes, iStock.