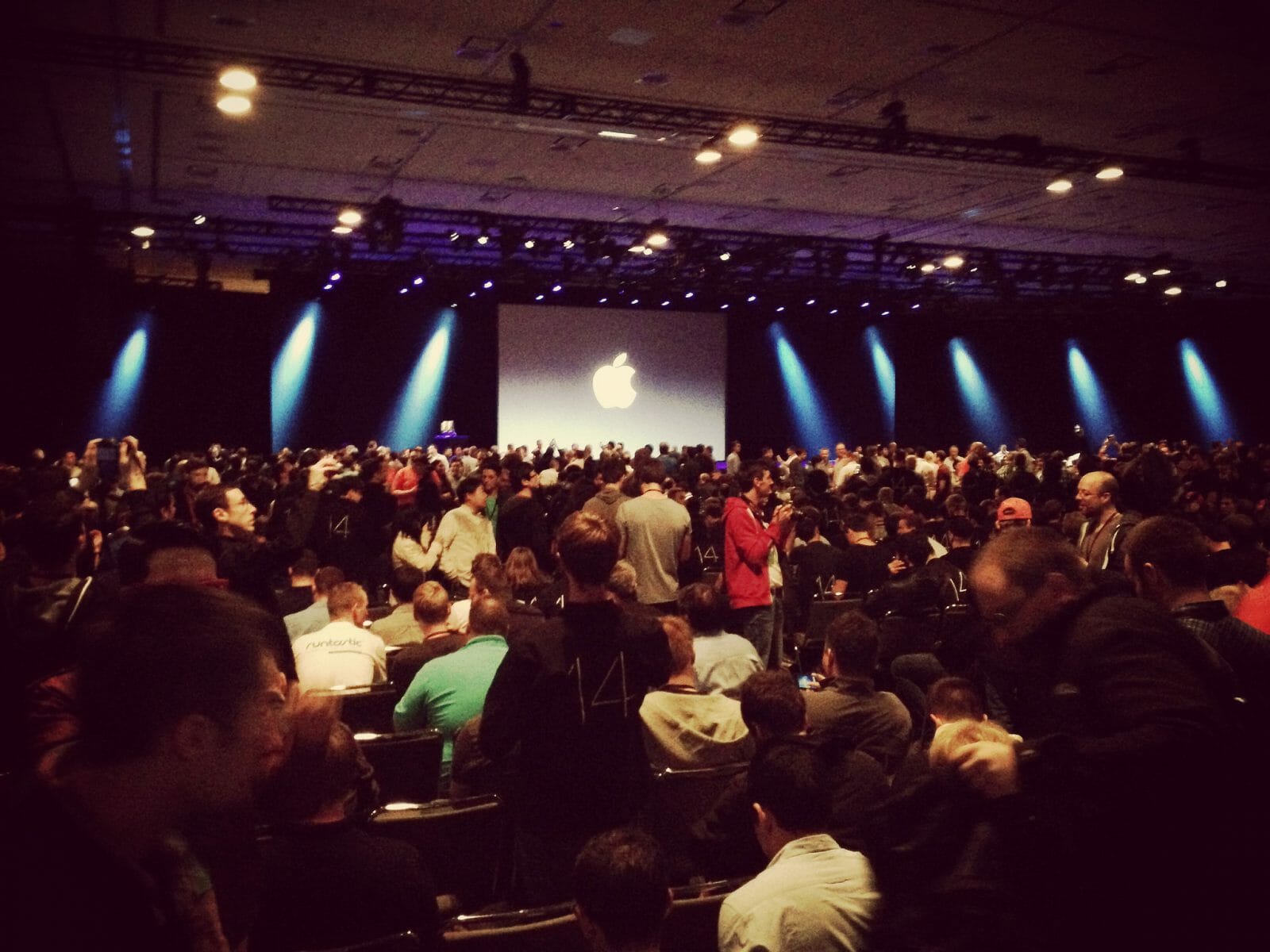 Apple Launches a New iPad Along with Updated Software for the Classroom
March 27, 2018
On Tuesday, Apple CEO Tim Cook took the stage at the Lane Tech College Prep High School in Chicago to announce his company's big comeback to the education space. At least, that's what everyone thought.
When the dust cleared, although he and other Apple reps announced a number of new products and developments, the world was left underwhelmed. The biggest development of the event was a revamped 9.7" iPad intended for the classroom. The tablet retails for $329 for the public and $299 for students. That's certainly in the realm of affordability for many districts, but it still drew eye-rolls considering it's the same price as the iPad unveiled last year.
I don't know about you, but a $30 discount off a $329 iPad doesn't exactly sound like the most generous deal Apple could have done for schools.

— John 'BM' McCann (@JJMcCann) March 27, 2018
But still, the company has made several developments on the iPad. It will now be compatible with the Apple Pencil, along with a stylus created by Logitech for half the former's price (the two retail for $99 and $49 respectively). It used to be that the Apple Pencil's use was only compatible with the iPad Pro. The new battery will have a 10-hour charge out of the package and will feature Touch ID. Apple's new A10 Fusion chip will power the device and it will be able to connect via the LTE network. That is 100% a big step up from last year's model.
There's your more affordable Pencil, it's just not from Apple. #AppleEvent pic.twitter.com/V3vL9VLr3K

— Lance Ulanoff (@LanceUlanoff) March 27, 2018
New Apple Software
There's good reason, however, to expect that students will be more excited about the software developments for the device. Apple has made a good many improvements to iWork, which includes Pages, Numbers, and Keynote. Students, for example, will be able to live-annotate documents live with text, pictures, and illustrations using a stylus. And what's more, these changes will save to the cloud, much like Google Docs. Accordingly, Apple has increased every students iCloud capacity from 5GB to 200GB.
iCloud storage for schools increased to 200Gb #AppleEDUChat #AppleEvent pic.twitter.com/UBQfMtpANN

— Martin Coutts  (@mcoutts81) March 27, 2018
On the teaching side, the company premiered Schoolwork, a platform much like Google Classroom. The web-based service allows teachers to communicate with students, post assignments, and share resources. The iWork services will integrate with this service, allowing students and teachers to take care of business all within the Apple-sphere.
The new iPads are also ready for the increasing use of AR in the classroom. One app announced by Cook, AR Boulevard, will allow students to tour a museum and get as close to the art as they wish.
Cook also premiered the Everyone Can Create initiative, a supposed spin off of the Everyone Can Code initiative. It's a program that emphasizes the creation of music, video, and visual images using Apple products. It will officially launch in the late summer or early fall.
Competing for the K-12 Market
To summarize and analyze, Apple is trying to shove Google out of the huge market share they have won for themselves in the past few years. The new products feel very much like Apple's take on what Google is already doing. That bottom line comes with a few caveats.
For one, Apple has beat Google to live annotation with a stylus. Kudos, Apple, but that's still just one point on the scoreboard. Meanhwile, G Suite for Education offers students unlimited cloud storage, some Chromebooks sell for less than $200, and Google has already gained a huge marketing lead in introducing their options into U.S. classrooms.
There's a big but here: Apple doesn't harvest and sell student data. There's a reason that the profit margins on the sales of Chromebooks are razor-thin. Google doesn't rely on their device sales the way that Apple does. With their Chromebooks and G Suite for Education, they can collect student data in a more concentrated way. This 100% alarms some parents. But most don't really care and/or would rather their district save money on cheaper devices.
Moving on, Tim Cook's zealotry for teaching young children to code has by no means subsided. He reiterated this message again at the launch and previewed Swift Playgrounds, software that allows students to play around with Swift, the language with which Apple writes iOS along with most of its apps. He also previewed ARKit, a program to introduce children to augmented reality.
At the end of the day, live annotations with a stylus is pretty cool. It's also cool that Apple still isn't selling student data. It will remain to be seen how effective the iWork developments prove to be. Other than that, Apple Spring Launch 2018 has proven to be business as usual.