Online Learning in 2020: How Construct Education Met an Unprecedented Surge in Demand
December 09, 2020
In January of this year, the online program designer Construct Education was coming off a period of strong growth. The company had seen roughly 500% growth in their business between 2018 and 2019. It had no idea that online learning in 2020 was about to grow even faster.
"We never thought anything like this would happen," said Construct Chief Learning Officer Michael Atkinson, in reference to the outbreak of Covid-19. "We didn't have any sort of contingency plans to deal with it."
Over the course of the year, the company grew even more aggressively, hiring more staff and signing new clients. In November, Online Education Services bought a controlling stake in the company to help scale its services to new communities. At the close of the year, Construct is now turning its head to 2021 in anticipating of how the education landscape will continue to change.
Before Online Learning in 2020 Was Turned on its Head, Construct Education Was Growing
Construct maintains offices in Salt Lake City, London, and Cape Town. But as a fee-for-service online program manager, it takes a custom approach to remote education. It develops online learning capacity across K-12, higher education, and corporate and government spheres.
Better together. Today, we announced Online Education Services (OES) has acquired a majority stake in @construct_edu!

Read more here:https://t.co/J9slJDVH4d pic.twitter.com/w5QTBlxZzd

— Construct (@construct_edu) November 16, 2020
When the pandemic broke out, according to Atkinson, there was overall alarm. But Construct's response differed on a case-by-case scenario.
"One thing we did is we pulled a conference together within a couple months to try and speak to all this, and provide some kind of real-time, authentic instructional design perspectives," Atkinson said.
"There will continue to be leaky holes."
According to Atkinson, the main story with online learning in 2020 was its scale. Construct had to work with numerous clients to see what could be done to increase remote capacity. What's more, these expansions needed to be handled by uncertain and shifting budgets.
A prime concern for many was the quality of remote education. Yes, many educators spent the summer months learning how to become better online teachers.
But, as Atkinson said, "Those months just weren't adequate for our teachers or schools. When we create online courses and programs, it takes quite awhile, sometimes six, nine, or even twelve months. [Schools] just didn't have the resources or the time to do what they needed. And so they did their best. They put a bandaid on. There are some leaky holes around and there will probably continue to be some leaky holes."
Construct clients also ran into issues that can only be partially accounted for by online course design. For example: learning equity and the digital divide. While the digital divide had largely been closed in brick-and-mortar schools, the availability of devices and internet connections at home posed a different question altogether.
Construct began encouraging educators to take steps that are common in regions with developing digital infrastructures.
"We try to be very creative in our use of technology," Atkinson said. "You don't need to have videos for all of your lessons. Each class does not need to be a Zoom meeting. These can take up a lot of bandwidth. If we're basing what we're doing on proper learning design, then we can get around some of these things. But again, we know that a lot of teachers and schools—they're doing it so quickly that they may not have that understanding."
Looking Forward to 2021
No one knows how Covid-19 will change global education. But the end appears to be in sight, and Construct is preparing accordingly.
"We foresee hybrid, or blended learning to really uptick because of this," Atkinson said. "We're starting to have conversations like that with clients around what that might look like. Maybe you've taken a [face-to-face class] all online. Or maybe you have split a bunch that are all online and a bunch that were all live. We expect learners to demand to have a combination of both. Certainly my son, for example, is 19 in college. He's at home right now. He left the dorm a few weeks ago. He could stay down there, but he's like, 'Why would I go to class? I can get everything done from home.'
"So we expect the coronavirus to force the hand of a lot of institutions to be more competitive and innovative. The cat's a little bit out of out of the bag. There's been a lot of experimentation happening."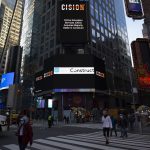 Atkinson has further hopes as well. Many education stakeholders across institutions and sectors have sought to make education more modular. People of this belief reason that many students don't want to take an entire course. Instead, they want to access the individual video, lecture, or other piece of content they need to fill in any gaps they have in their knowledge base. edX, the MOOC platform, for example, has spent the last few years reworking its architecture to allow learners to access material without going through entire courses. This capability debuted with the launch of LabXchange in February.
Looking beyond online learning in 2020, Atkinson believes that this trend will further entrench itself itself. He hopes it will work to advance competency based learning and help bridge skills gaps that exist in numerous industries.
"When we start breaking up learning like that, then we can start wiring it up to important things like credentials, and metadata, and portfolios," Atkinson said. "And suddenly, adults can go back and get the just-in-time stuff they need for they job they're after. They don't necessarily need a four-year degree in psychology like I had. They need specific skills and competencies. And so getting granular, getting modular with learning, leads to good things to get people better jobs for them and their families. And I do have high hopes that that soon we're going to see a shot on the arm for this. I really think we will."
Featured Image: Mohammad Shahhosseini, Unsplash.