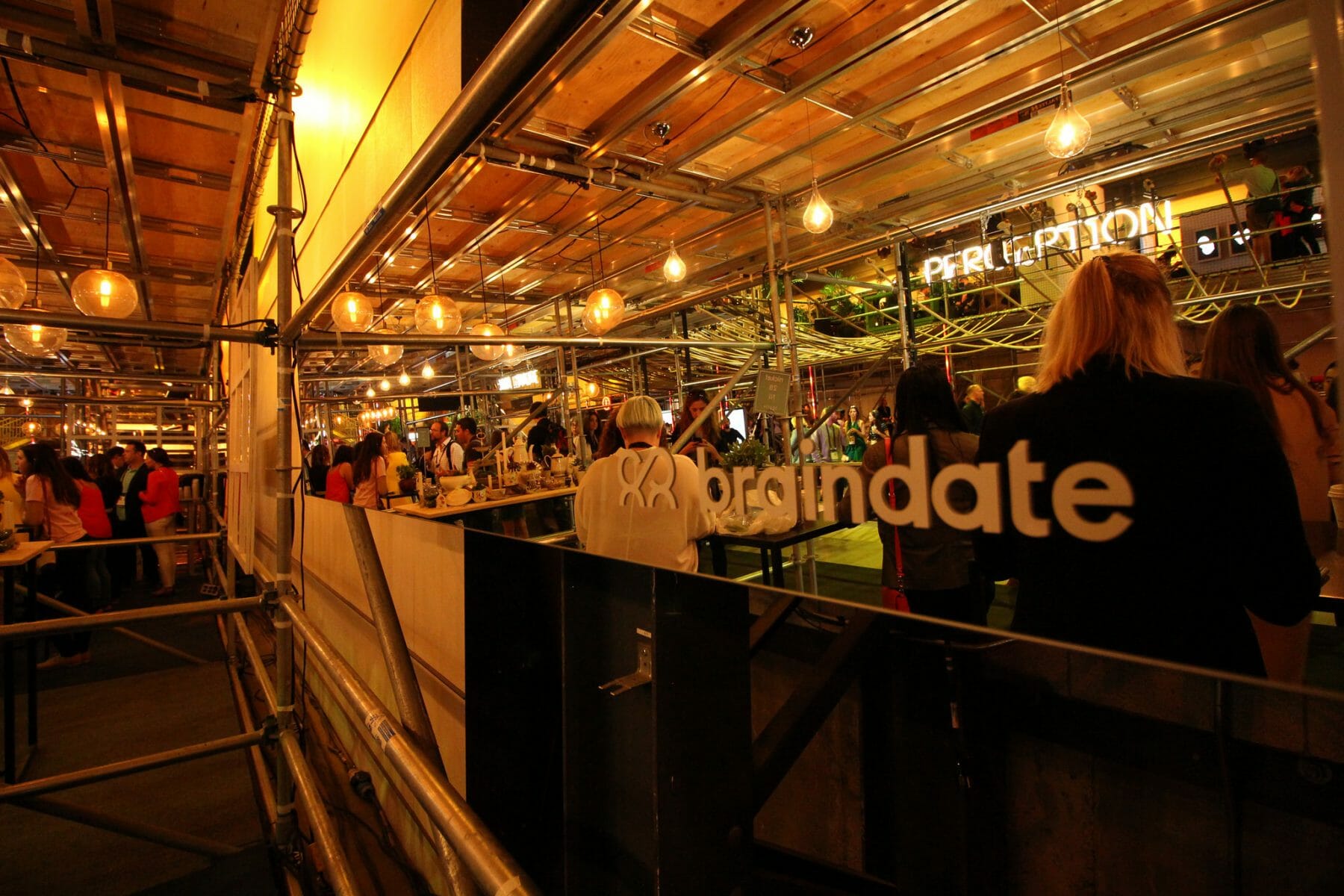 The Tinder of Learning Wants to Bring Braindates to Your Community
October 29, 2017
Have you ever been to an event, and when looking around you, got overwhelmed with a need to connect? Feeling like growth was right there in front of you, but yet slightly out reach? in other words, experiencing some sort of FOMO of learning?
Thankfully, you are not the only one, and your frustration has been heard! The Montreal-based company E180 has seeks to connect individuals of any kind with ideas to share.
Thanks to a carefully crafted engagement strategy, an algorithm named Freira and some crucial communal feedback time, E180 created an interactive, real-life platform called Braindates. Braindates launched in 2013 at C2 Montreal, an immersive conference for business and innovation. Since, they have facilitated events for Airbnb, Amazon, Cannes Lions, re:publica, Salesforce, and TED to name a few.  So what is the secret of E180′ successful attempt to unlock human potential?
Knowledge sharing: how it works and how Braindates can enable it
Since its beginning, E180 has been operating in community and industry conventions. They try to facilitate sharing knowledge with technology that doesn't leave important connections up to chance. Convention goers can download an app and make offers and/or request for expertise, allowing them to set up a Braindate. The day of the meetup, the participants simply need to show up and converse with their respective date.
While the dream remains that one day, Braindates will be as widely used as Tinder, E180 has changed their approach so that Braindates would be more efficient in promoting knowledge sharing. The lack of commitment, context and "return-on-investment" seemed to have been a certain challenge in the company's first steps. As of today, E180 exclusively proposes its services to events, conferences, and companies, where they create the ideal set-up for community-based education. They tried to improve the experience by customizing themes for conversation, requiring time and space for networking, and calling for a feedback period.
By combining principles of on-demand learning with authentic learning, E180 brings a real-life twist to an intuitive model of e-learning. The familiar approach, shared by platform like Skillshare, TEDxEd, or Khan Academy, allows the user to easily choose what they want to share and learn, from a carefully curated list of topics. However, their focus is to bring reality to e-learning, something which often lacks to the on-demand approach.
Authentic learning is a pivotal concept in education; many studies highlight its importance. Researchers have shown that authentic communication makes for a far greater learning experience, as it boosts motivation, calls on higher thinking skills, and grounds learning in reality.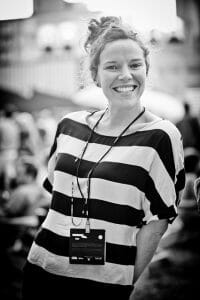 As Christine Renaud, the founder of E180, puts it in an interview for the Women Leadership Summit, "We've seen that our approach really transforms conferences into peer-learning hubs, where participants are actively connecting and learning from the outstanding minds around them".
Changing our approach to education
"A mutation in authority is taking place. In health, in education, in culture: we now want to play an active role in the way we care for ourselves, in the way we learn and in the way we interact with culture," explains Christine Renaud. Her perspective is well supported by an impressive resume: Harvard Graduate with a Master in Education, advisor at Harvard Innovation Lab, podcast producer for Learning Matters, and more than a dozen prize for her work.
Her dream is one "'where children and adults alike [are] supported in directing their own learning and leveraging their community as a valid and powerful source of guidance." This dream is shared more and more by people across the world, homeschoolers, unschoolers, agile business owners, and many others, who all see the obsolescence of traditional schooling and management, and see the need for new source of community growth.