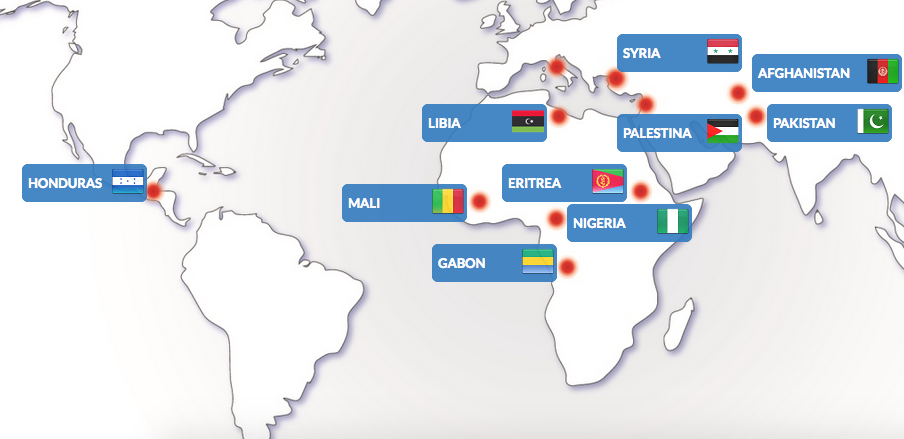 eLearning for Refugees: Three Programs Making a Difference
June 12, 2018
On June 20th, the United Nations will mark World Refugee Day. According to the United Nations, over 65 million people worldwide are now living as refugees. Millions of these refugees are children under 18 and many more are people in their late teens to mid-twenties who, under other conditions, would be enrolled in university. To address the growing need for flexible forms of education, eLearning continues to be brought to refugee camps around the world. As we prepare for World Refugee Day 2018, eLearning Inside News takes a look at just some of the organizations currently engaged in offering eLearning for refugees.
Coursera for Refugees
Two years ago on World Refugee Day, Coursera, in partnership with the U.S. Department of State, launched Coursera for Refugees. As explained at the time, the new program was designed to permit any nonprofit organization working with refugees to apply for comprehensive group financial aid for the populations they serve. Under the program, nonprofits were also given access to organizational support services including learner engagement data, private communication forums, and dedicated Coursera technical support.
At the time of the program's launch, Lila Ibrahim, Coursera's Chief Business Officer, said, "We know that one of the best ways to reach the people who need education opportunities the most is by working with organizations that understand the local needs. We're excited to partner with these organizations to provide refugees with comprehensive support as they take Coursera courses – at no cost – on anything from English to Python programming."
While Coursera was unable to offer data on how many students they have served to date through the program, a spokesperson for Coursera told eLearning Inside News that they plan to release updated statistics on Coursera for Refugees on June 20th.
Università Telematica Internazionale
Last June, eLearning Inside News reported on the efforts being taken by the Università Telematica Internazionale UNINETTUNO in Italy to bring eLearning to the nation's migrant and refugee population with its "education without boundaries" project. As stated on the university's website:  "Acknowledging the sharpening of the immigration emergency that involves the Arabian countries and the Sub-Saharan countries, as well as the whole [of] Europe as to the reception of the migrants, the International Telematic University UNINETTUNO contrived a web portal, Education Without Boundaries. UNINETTUNO is the only University in the whole world where a student is taught and can learn in five languages (Italian, French, English, Arabian, Greek), where thousands of students are actually enrolled, who come from 140 different countries." Notably, the institution's teachers also come from universities in the world.
In addition to using video conferencing and interactive online learning tools, the International Telematic University UNINETTUNO relies on 3D and immersive tools, such as Second Life, to bring students together in virtual classroom settings. Nicola Paravati, the Head of International Affairs at Italy's Università Telematica Internazionale UNINETTUNO, gave a presentation on the project at Columbia University last June. At the time, he emphasized that the original universities were border-crossing multilingual institutions: "What we are doing is getting back to the roots of the university but now we can do this online. This is why we operate in many languages, including Italian, Arabic, French, Greek, and English, and have instructors and students from countries around the world."
Kiron
Another key player in delivering online education to refugees is the Germany-based start-up, Kiron. Named after Chiron, a wise figure in ancient Greek mythology, the company was started in 2015 by Vincent Zimmer and Markus Kreßler. At the time, both Zimmer and Kreßler were volunteering with refugees in Germany. Through their work, they realized the tremendous barriers facing refugees hoping to enroll in university. In March 2015, they founded Kiron Open Higher Education with the aim of offering refugees in Germany and around the world access to a university education. The organization is a MOOC provider that offers multiple study tracks, including tracks in business, computer science, mechanical engineering, political science, and social work, as well as language courses.