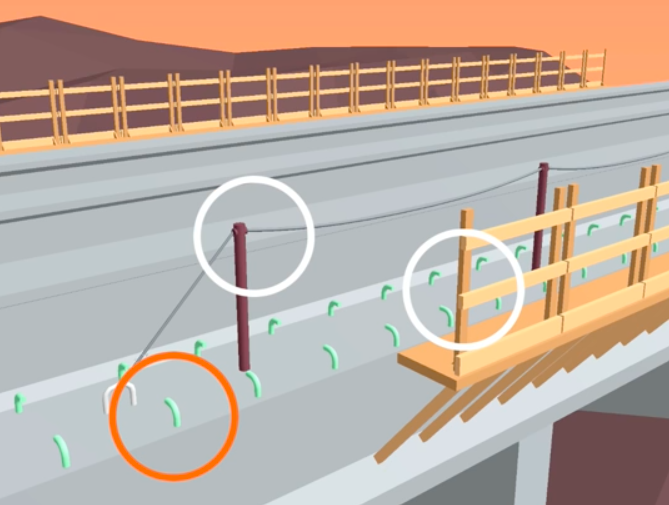 Harness Hero: A Serious Game Designed to Save Lives on the Job
September 23, 2018
Every year, thousands of American workers die on the job. In 2016, the figure stood at 5,190. This represented a 7 percent increase over 2015 when only 4,836 fatal injuries were reported in the United States. With such grim numbers as a constant reminder of the dangers many workers face, impacted industries, especially the construction industry, continue to look for solutions. One surprising solution is the development of serious games that make safety training increasingly accessible to any worker with a mobile phone.
Simcoach Games: Serious Games for Workers
Pittsburgh-based Simcoach Games creates games that both inspire and connect individuals to job opportunities. Since 2005, Simcoach Games has partnered with retail, construction, manufacturing, government, and healthcare organizations to produce free and engaging games designed to help people explore their strengths and interests. As Simcoach Games explains on their website, "The Simcoach Skill Arcade is an innovative bridge that spans the gap between people with the skills to be successful in careers and the organizations that need them today and in the future."
Among Simcoach Games' offerings are career discovery, career exploration, and career skill development games. While the former two categories of games focus on introducing people to potential careers, the latter category of games is designed to identify and enhance workers' skills. In 2016, the company's released two career skill development games specifically designed to offer fall-prevention training: Harness Hero and Harness Hero: Bridge Edition.
Simcoach Games's decision to focus on fall prevention was by no means a coincidence. While transportation accidents remain a leading cause of death on the job, according to the Bureau of Labor Statistics, falls, slips, and trips are also part of the current increase in job-related fatalities. In fact, according to the Bureau of Labor Statistics, in 2016, fatal work injuries resulting from slips, trips, and falls increased 25% among roofers, carpenters, arborists, and drivers of trucks and other work vehicles.
Harness Hero's Mission
Industry experts consistently conclude that most work-related falls, including those that result in serious injury or death, could have been prevented. When falls happen, negligence (e.g., an employer failing to provide proper equipment or forcing workers to keep working in unsafe conditions) or lack of safety training are nearly always the key culprits. The mission of Harness Hero is to help employers and their work teams develop the knowledge needed to properly prevent falls on the job.
Harness Hero, which can be easily downloaded for free on any smart phone, asks players to make a series of choices about where to anchor in, what device to deploy in what context, how to set up their harness, and what connection to select to ensure their set up is fully secure.  In addition, players are asked to expect their safety equipment to ensure it in functioning condition. At the end of each game, the player encounters a fall. Depending on whether or not they are properly prepared, the player will witness a rescue, severe injury and in some cases, even a fatality. In this sense, Harness Hero is as serious as serious games get. But Harness Hero also has a companion: Harness Hero: Bridge Edition.
Bridge building poses specific risks to builders. In fact, many of the nation's most heavily used bridges were built at a great human cost. Over 30 workers fell while building the Golden Gate Bridge in San Francisco, and the construction of New York City's Brooklyn Bridge resulted in at least twenty deaths. Harness Hero's Bridge Edition is designed to offer bridge builders access to the specific training needed to avoid falls–and as a result, serious injuries and fatalities–on the job.
While serious games may not be capable of entirely preventing falls on the job, Simcoach Games' free and easily accessible work-related games have already put safety training resources into thousands of workers' hands.