EdTech, Online Learning Second Quarter Results Ranged Wildly
August 11, 2020
Headwinds and tailwinds swirled throughout 2020's second quarter. During the period beginning April 1 and ending June 30, the outbreak of covid-19 forced online learning to take the place of classroom instruction around the world. The same period saw massive spikes in unemployment and turmoil for vast swaths of communities. As second quarter results begin to come in, it's clear that the edtech and online learning sectors haven't ridden a collective rising tide—at least not yet.
Writing in July for Market Scale, Spotlight Education VP Mark Schneiderman said, "COVID-19 brings perhaps the most significant disruptor in our sector's history — to schools and companies, and to students and teachers. Many assume the resulting shift to remote learning will be a boon to digital learning and the education software industry. I'm hopeful on the former, but more tempered about the latter."
Will COVID-19 be a catalyst for a right-sizing of the K12 edtech industry and a positive disruptor for improvement? Check out my opinion. #edtech https://t.co/DoflgeXiJH
How COVID-19 Could Thin the EdTech Product Herd to Maturation and Educational Impact: A 3-Step Framework pic.twitter.com/18J1z9WphB

— Mark Schneiderman (@MASchneids) July 1, 2020
In the short-term, it appears Schneiderman's outlook is materializing. Venture capitalist investment in startups remained more or less on track. But revenues at established incumbents soared for some and plunged for others. In some cases, individual players in the same subsectors saw radically different outcomes.
We present a few examples below.
EdTech and Online Learning Second Quarter Results Are In. Winners and Losers Are Spread Across the Board.
Some edtech companies reported runaway profits in their second quarter results. The online learning resource platform Chegg reported a massive 63% year-over-year sales increase with second quarter revenues of $153.0 million. 3.7 million Chegg Services subscribers helped the company log a net income of $10.6 million.
Chegg has since revised their 2020 outlook and expect revenue to range between $605 million and $615 million, representing a 45% increase compared to 2019.
"Chegg was built with a belief that learning would move increasingly online and we have always bet on that inevitability," said Chegg CEO Dan Rosensweig, in a statement. "The COVID-19 pandemic has accelerated that shift and it is now clear that learning tools and academic support must be available online, affordable, on-demand, tailored to the individual learner, and geared towards the skills needed in the modern workforce."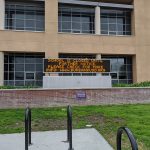 Revenue at the online program manager (OPM) 2U increased 35% compared to the previous quarter to reach $182.7 million.
But they still spent more than they took in. Their net loss bumped up to $66.2 million from $38.2 million the year before. Many of 2U's clients were forced to increase their online learning capacity to accommodate a surge in students. That wave brought in more revenue and higher costs.
"In these complex and challenging times, the importance of 2U's mission and the value we deliver for our partners and their students has never been more clear," said CEO Chip Paucek, in a statement. "As universities accelerate their digital transformations and more students affirmatively choose to pursue an education online, we believe our strong relationships with leading universities and the unmatched scale and quality of our portfolio of offerings position us well for future growth."
Education Publishers Have Had a Tougher Go
Fifteen years ago, Chegg was renting textbooks out to students while companies like Pearson and Houghton Mifflin Harcourt were publishing them. All companies have invested heavily in a digital transformation and provide numerous competing edtech services. Pearson, like 2U, also provides OPM services. The publisher is the foremost incumbent in its field and reported 2020 first half profits of £1.49 billion. (The company provides two interim financial reports per year.) Houghton Mifflin Harcourt had second quarter results of $251 million in net sales.
But for both publishers, those figures mark a significant decline in year-over-year revenue. Pearson is down 17% in sales and went from a profitable H1 2019 to losing £23 million so far this year. HMH reported a 35% decrease in sales.
For both companies, digital services provided bright spots in their reports. HMH grew their SaaS billings by 127% and saw platform usage soar by 486%. Pearson increased "Global Online Learning" sales by 5%. Applications for their virtual charter schools increased by 61%.
For-Profit Colleges-Turned-OPMs
Both Grand Canyon Education and Zovio (formerly Bridgepoint Education) used to run for-profit colleges. Over the past few years, both turned their colleges into private non-profit schools and transitioned into OPMs.
Zovio saw second quarter results decline from $107.5 million in Q2 2019 to $103.9 million this year. But they turned a $5.1 million profit this year. In the second quarter of 2019, they lost $17.6 million.
Grand Canyon Education, meanwhile, recorded a 6.3% revenue bump to reach $185.8 million in Q2. But year-over-year, their net income decreased by 8%.
Zovio also made waves with a recent deal struck with the University of Arizona. It involves U of A acquiring Ashford University, one of Zovio's former for-profit holdings turned non-profit, and creating the University of Arizona Global Campus.
As face-to-face education moved rapidly online, some companies were well-positioned to take advantage of the increasing demand, while others have been on the other end of a contracting economy. It remains to be seen how these dynamics will play out into the future.
Featured Image: Darius Bashar, Unsplash.