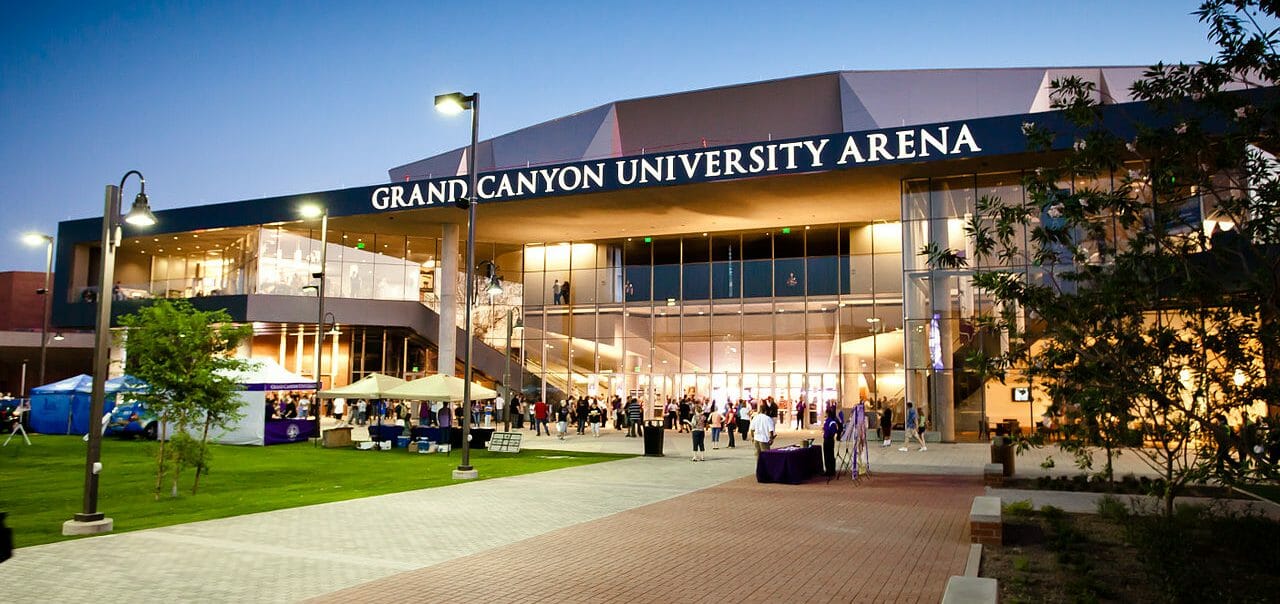 The Non-Profit/OPM Pivot: How Some For-Profit Colleges Survive a Regulation-Heavy Climate
February 17, 2019
Administrators at for-profit colleges don't have easy jobs. True, since the Obama administration uncovered large amounts of fraud and high rates of students defaulting on their federal loans, they have faced harsh scrutiny from federal and state governments. But there are other challenges unique to the sector. Some education experts believe that, due to the inherent nature of these struggles, for-profit colleges should be done away with altogether. This article will explore those challenges and then detail how some pivot to a non-profit/OPM model, a new technique used to maintain business as usual.
How For-Profits Make Money
For-profit colleges operate with most of their eggs in just one basket. Unlike their non-profit counterparts, most of their revenue comes from tuition and fees. According to the latest data from the National Center for Education Statistics (NCES), for-profits on average receive 90% of their total gross revenue directly from students. Tuition and fees also account for the single largest revenue source at private non-profits, but at non-profits, student-generated revenue only accounts for 39% of total revenues. The biggest revenue stream for public non-profits–at 43%–is government grants, contracts, and appropriations. 
Ask any business analyst and they'll tell you that a diversified portfolio is preferable. For-profits, of course, know this first hand, because (according to the same NCES data) their primary revenue source has decreased by 5% between the 2010 and 2015 fall semester. (That also corresponds to when the Obama administration began investigating the sector.)
When red ink makes its way on to the quarterly earnings report, for-profits need to face harsh critics: shareholders. Most of the largest for-profit colleges are operated as or owned by publicly traded companies. 
Thomas Corbett, a former executive at numerous for-profit colleges including Kaplan University, University of Phoenix, and ITT Technical Institute, recently wrote an opinion piece for Inside Higher Ed describing the dangers of relaxing federal oversight on for-profit colleges.
"It is important that the Education Department recognize the pressures inside a company to demonstrate to Wall Street that it is increasing enrollment growth while decreasing costs and increasing profit," Corbett writes. "The truth is that educating students is costly. And it is a cost that is the easiest to slash when a company wants to cut expenses and increase profits.
"Our company had a bifurcated culture. To the outside world, we presented an external appearance of concern for the students and compliance with federal requirements. But inside the company, students were viewed as potential sales targets, and our internal communications focused on "sales production" rather than student needs. The real guidance was that, behind closed doors, we were to "do anything and say anything" to convince students to enroll and sign the loan package. Every employee — even at the highest levels — had recruitment metrics, set by headquarters and closely monitored, with the threat of termination if those metrics weren't met. Weekly emails to all campuses compared our recruitment numbers."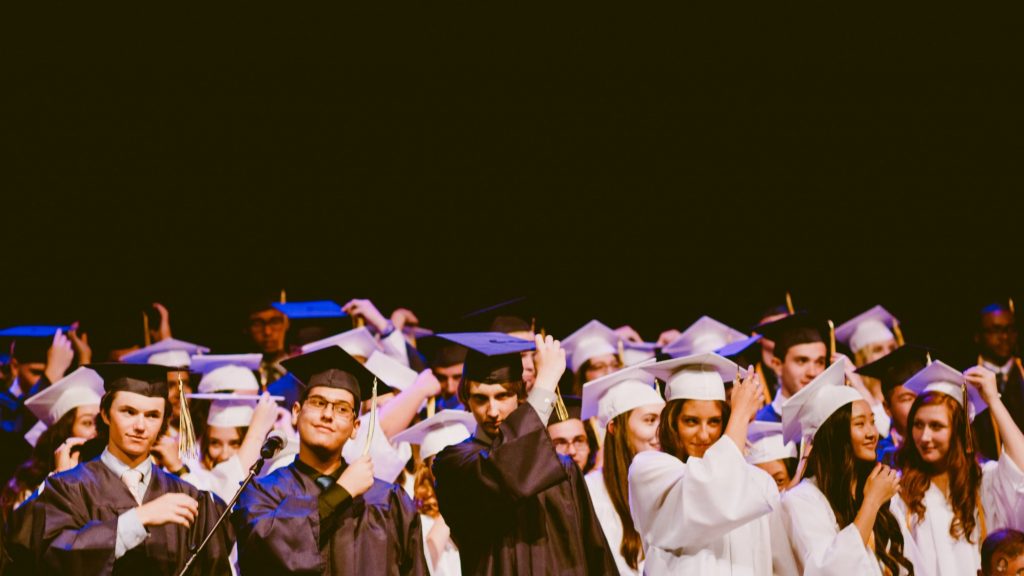 On the current regulatory side, Secretary of Education Betsy DeVos has no qualms about this unique situation. She has made it her mission in office to roll back numerous regulations placed on for-profit institutions by the former administration. DeVos has increased barriers for the loan forgiveness program set up for students defrauded by for-profits. She has rolled back the rules requiring for-profits to report how many of their graduates land jobs in their fields of study and repay their federal loans. Opposing the opinions of many DoE staff, she reinstated department recognition of an accreditor that allowed numerous for-profits to operate. Most recently, she has made plans to relax the requirements among online and distance education programs for what constitutes "regular and substantive" contact between instructors and students. DeVos has also made plans to eliminate the minimum requirements for how much time a college must spend educating a student.
For many for-profit colleges, this has been too little too late. In December, the Education Corporation of America announced it was closing 70 colleges across the United States. In September, Harrison College closed each of its 11 campuses in Indiana, Ohio and North Carolina. In July, Dream Center Education Holdings announced it would be closing 30 campuses across the country.
Education Dive is currently tracking institution closings, mergers, and acquisitions. They report that since 2016, when many Obama administration regulations went into full effect, more than 70 for-profits have been closed, acquired, or consolidated. Many, such as ITT Technical Institute or Brown Mackie College, were massive chains that operated over 100 campuses.
The Non-Profit/OPM Pivot
Facing defeat, a few for-profits have come up with a strategy for survival. Credit for this strategy should be given to Kaplan University which, in 2017, was owned by Graham Holdings. Many Boilermakers were shocked when they heard that their university—one of the best American public institutions—had bought Kaplan University for the sum of $1.00. As summarized in Purdue's 2018 financial report:
"On April 27, 2017, Purdue Global entered into a Contribution and Transfer Agreement (CTA) to receive the institutional assets and operations of Kaplan University in exchange for cash consideration of $1.00 and a covenant to enter into a long-term Transition and Operations Support Agreement (TOSA), under which Kaplan Higher Education (KHE) will provide key non-academic operations support to Purdue Global."
Selling an entire for-profit university that, at the time counted 32,000 students, for $1 in exchange for a service contract? That sounds like a terrible deal. Many analysts, in fact, have since expressed the belief that Graham Holdings took on most of the risk involved and even left money on the table. But as chairman of Graham Holdings, Donald Graham, explained to EdSurge:
"Why did Purdue not start an online university of its own? You have to figure out, "How do we attract students in a world where if you Google online education or online bachelor's degrees, there's a lot of people out there?
"How do you recruit them, how do you offer them financial aid, how do you counsel them, how do you run a place that attracts lots of students, and explains the program to them?"
Here's another way to look at the situation: Students are really demanding clients. They demand a quality education, health services, mental health services, counseling, dorms, cafeterias, campuses that are cleaned, powered, and regularly refurbished, and many other services. And if you, as a for-profit college that takes in 9 out of every 10 dollars you make from those students, begin to let them down, they'll transfer somewhere else. 
Non-profit universities, on the other hand, are much more dependable clients. In fact, they'll sign contracts that last years.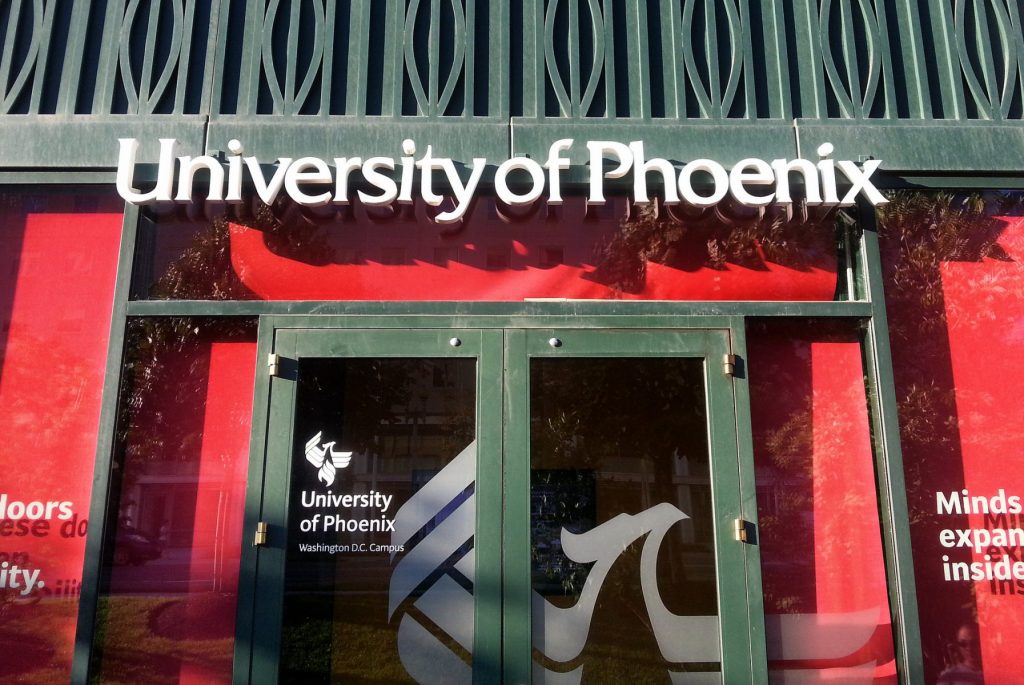 At the same time, many for-profits were and continue to be way ahead of public non-profits when it comes to online education. Many for-profits were early adopters of online courses. The University of Phoenix first went online way back in 1989.
To highlight this point, in 2015 (again, according to NCES data) over 1.3 million Americans attended a for-profit college. More than 750,000 of them were pursuing their degree entirely online. Over half of for-profit students were purely online. By comparison, just 1.45 million of the 14.5 million public university students were taking their degree exclusively online.
Considering that demand for online education has been increasing for 14 straight years, according to the Babson Survey Research Group, one might say that public universities have some catching up to do.
There's a word for Kaplan University's role at Purdue, which is now known officially as Purdue Global University: online program manager (OPM). As Graham described above, Purdue now contracts Kaplan to take care of various services for their online students. They also likely provided them with the extensive digital infrastructure required to teach 32,000 people online. 
Other For-Profits Follow Suit
Since Kaplan University first initiated their non-profit conversion / OPM spin-off in 2017, two other notable groups have begun to do the same: Grand Canyon University and Bridgepoint Education. In both cases, instead of selling their for-profit college to an existing public university, the two companies have sought to convert their existing institutions into non-profits, while maintaining their original companies as OPMs. 
The GCU conversion was completed last July; the Bridgepoint deal is still underway. These companies are getting a chance to have their cake and eat it too. They have shed the toxic for-profit brand while gaining much more reliable clients. The universities, in turn, no longer need to answer to shareholders to operate and can turn their focus to educating their students.
Why It Matters
While the IRS now recognizes the newly minted non-profits and OPMs as individual entities, it isn't so black-and-white.
Robert Shireman, former DoE regulator under the Obama administration, obtained details of the Kaplan agreement through a FOIA request. In 2017, he published an article on the Kaplan-Purdue deal in the Chronicle of Higher Education:
Going forward, Kaplan's role with Purdue will be akin to that of an online program management company, or OPM, but on steroids.
The list of responsibilities on the Kaplan side of this partnership is unusually long, including editorial services, marketing and advertising; front-end student advising; admissions support services; international student recruitment; test preparation; technology support; business office; financial aid and student finance; human resources; facilities and property management; finance and accounting; and general administrative functions.
Former for-profit efforts in the marketing, counseling, and advertising at these universities were precisely what drew the criticism of regulators. The fraud generally committed by for-profits involved misleading students about what the institution could offer them, misleading them about the success of their graduates, and about their ability to pay off student loan debt. And, as Corbett observed, employees at all levels were tasked with recruiting new students at any cost. It was these practices that, some say, brought about such high rates of student loan default among for-profit borrowers.
As Shireman paraphrased for the Denver Post, "Most of the recent conversions of for-profits to nonprofits have been wolves in sheep's clothing."
Featured Image: Wikimedia Commons