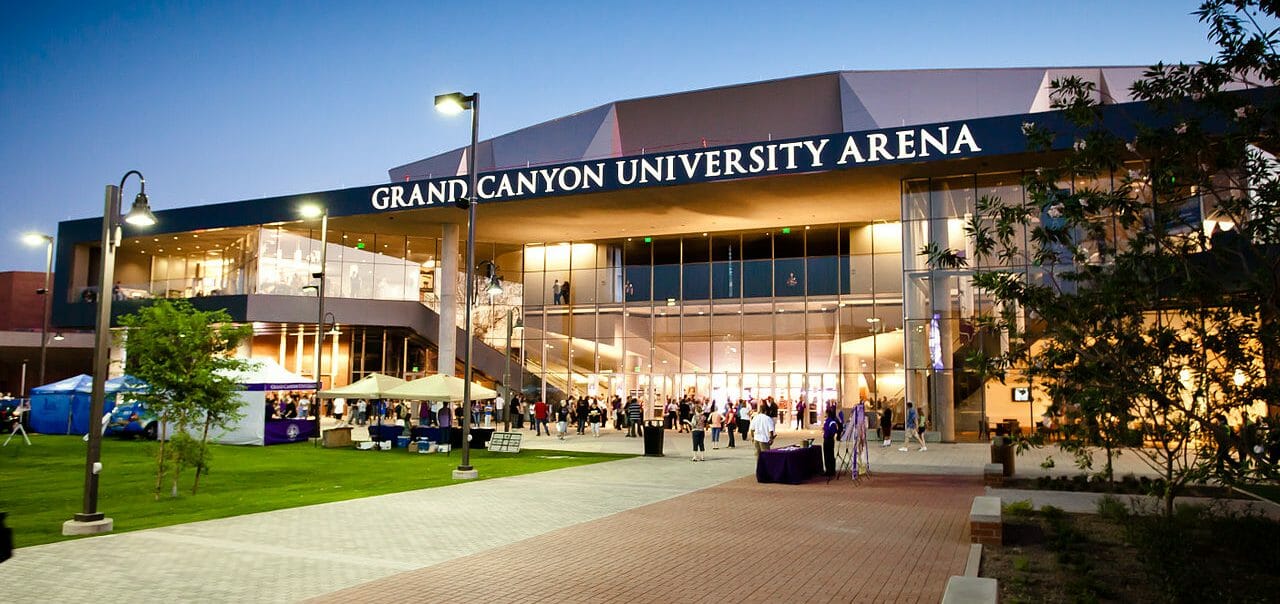 Grand Canyon Education Acquires Orbis Education Services
December 18, 2018
On Tuesday, Grand Canyon Education Inc., the publicly traded parent company of Grand Canyon University, announced it had acquired Orbis Education Services, LLC for a sum of $362.5 million in cash. The deal is scheduled to close by the end of Q1 2019.
Orbis is a health care education services provider which currently serves 17 regionally accredited universities in the U.S.
Grand Canyon Education Expands Further Into Education Services
"This is a natural extension of what Grand Canyon Education is already doing as an education services partner," said Brian Mueller, Grand Canyon Education CEO in a statement. "We are very impressed with the quality of nursing and healthcare education that Orbis Education's client institutions are providing. Grand Canyon Education can help grow that by providing investment capital and advanced technologies with behind-the-scenes support that will help university partners accomplish their goals and increase the number of licensed healthcare professionals they educate with the same high-quality outcomes.
"There is a significant shortage of healthcare professionals in this country due to the aging Baby Boomer population and impending retirements of many in the nursing profession," Mueller added. "These are noble and well-paying professions that many students are interested in, yet many universities are forced to turn away qualified applicants due to budget constraints, a shortage of faculty, and an insufficient amount of clinical sites and classrooms. Orbis has been very innovative in providing scalable solutions for universities across the country."
A year ago, Grand Canyon University was one of the largest for-profit institutions of higher education, delivering instruction both online and off-. Since the institution was granted non-profit status by its accreditor the Higher Learning Commission (HLC), however, it has made the move that many for-profits have sought, with a mixture of success. The institution itself converted into a non-profit while the parent company remained intact and pivoted to a role of service provider. Grand Canyon Education's largest client is currently Grand Canyon University. It now takes care of functions like marketing, HR, accounting, and more for the institution.
The purchase of Orbis—paid fully in cash, no less—indicates that business is going well. They are not the first, furthermore, to find success in making the transition from for-profit school to non-profit institution and for-profit service provider. 
The For-Profit Pivot
In early 2018, Bridgepoint Education fused its two for-profit institutions, Ashford University and University of the Rockies, into one non-profit entity and became an education services provider, signing their former holdings as their first client under the new organization.
When the for-profit education industry was significantly deregulated in the mid Aughts under the leadership of House Speaker John Boehner, enrollment soared. Grand Canyon University counted just 1,000 students in 2008. Less than ten years later after moving many programs online and managing to weather the regulations put in place by the Obama administration, the institution had a student body of 17,500.
Critics say these large, often online for-profit institutions that transition into non-profits but retain their parent companies as service providers operate with a massive conflict of interest. As former Department of Education undersecretary Robert Shireman discussed the Grand Canyon Education separation with the Phoenix New Times, "No other university in the country has its CEO working for its contractor and for itself … The wolves are putting on sheep's clothing, and hoping that the rest of us will not notice."
Featured Image: Wikimedia Commons.