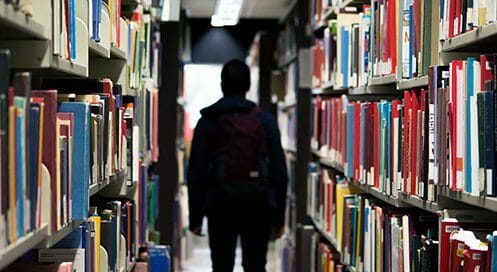 Utah Education and Telehealth Network Announces Partnership with Instructure
September 22, 2017
On September 21, 2017, the Utah Education and Telehealth Network (UETN) announced a strategic collaboration with Instructure. The partnership will provide statewide access to Canvas, Instructure's learning management system (LMS) for all public K-12 districts and charter schools. Under the plan, the UETN will cover the cost of Canvas subscriptions for the 2017 to 2018 school year, but there is hope that school's statewide will permanently adopt Canvas moving forward.
The UETN is a well-established innovator in broadband and broadcast delivery of statewide educational and telehealth resources. Indeed, its network connects all Utah school districts and higher education institutions. The UETN has long has a mission to provide network application and support services not only to Utah's K-12 schools but also to the state's colleges and libraries, hospitals, clinics and health departments. Its recently announced partnership with Canvas is just the UETN's most recent effort to promote online connectivity and education throughout the state of Utah.
Free Access to Canvas Will Support Utah Educators
Laura Hunter, the chief operating officer at UETN is excited about the potential of this new initiative: "Granting free Canvas subscriptions to all public K–12 districts and charter schools across the state is one of many ways we work to provide equal opportunity to Utah residents. As active participants in the state's Digital Teaching and Learning Initiative, we are always working to leverage the power of technology for learning."  Justin Brooksby, who oversees professional development management at UETN, emphasizes that what we are now witnessing is a major shift in education: "By shift I mean it is changing how students learn.  These blended learning environments will be how education is delivered in the future.  This will engage students and  provide rich learning environments.  UETN's goal is always about improving education, it is not about the device.  Our goal with Canvas is to help improve education in the state of Utah and we believe that through Canvas and a blended learning environment this can happen."
Among other features, the Canvas LSM by Instructure helps students and parents by providing them with access to a range of tools, including real-time chats, audio and video messages, collaborative workspaces, and course updates.  Richard Mellor, a middle school social studies teacher in Eastmont Middle School in Utah, is among the Utah teachers who already had access to Canvas prior to the UETN initiative. Indeed, at Mellor's school, Canvas has already been integrated for several years. As a result, he has already had an opportunity to experiment and reflect on the system's impact on students and learning.
Mellor explains that in addition the platform's value in the classroom, it can help keep students on track when they miss one or more days of school. As he observes, "There are many benefits to using Canvas to support what I'm doing in the classroom, but where I've personally seen great, out-of-the-classroom benefits to having my course available on Canvas is for the many students who miss a few days of school due to illness or vacation, and also for the few students who miss many days due to extreme illness- known as home and hospital school.  When students miss a few days, it is incredibly easy for them to log on, see what we're doing in class, complete assignments, and stay caught-up.  When students miss extended time away from school, the 'flipped' model temporarily becomes their only way to access our class content, and it's a fantastic tool to have."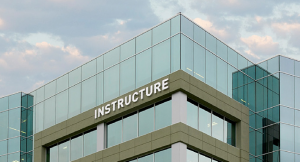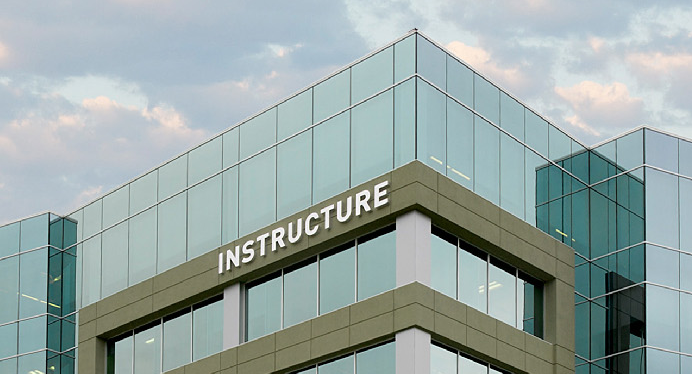 Hilary Scharton, who is the vice president of K–12 product strategy at Instructure, says that Canvas is excited to be partnering with UETN to support Utah's students: "We're thrilled to join forces with UETN to help maximize achievement for Utah's K–12 students. With our headquarters in Utah and many of our employees' children, including my own, in the K–12 system here, we care deeply that all students are given ample tools and resources to succeed in the classroom. We're excited to make teaching and learning easier for teachers, parents, and students."
Long-term Funding Plans
It is important to point out that in many respects, UETN's current initiative simply extends its longstanding commitment to promoting distance education, which has been part of life in Utah for decades. As Brooksby observes, "I believe Utah has always been one of the leaders in the nation in pushing for advancements in education.  Especially when it comes to the use of technology in the classroom.  UETN's roots are in public broadcasting and IVC for educational purposes.  Starting with closed-circuit TV as part of the University of Utah's plan to establish a statewide educational TV station in 1956  to EDNET in 1983 for interactive video conferencing.  Over time the technology has changed allowing better eLearning experiences and Utah has done a great job at keeping up with those changes."  Brooksby adds, "I think some of the reason can be attributed to geography.  Some schools are hours away from even their school district offices.  Utah has always sought equal opportunity for all students no matter where they live."
Notably, UETN is already looking ahead to the future and hopes the initiative can continue with minimal cost to schools. As stated in a press release issued on earlier this week, "The UETN hopes to apply any new appropriation to reduce or eliminate renewal costs for school districts. If no funding is appropriated beyond the 2017–2018 school year, Instructure has generously agreed to reduce the per-user cost for renewals."